Rejecting Court Setback, Biden Aims To Restore Student Debt Relief (VIDEO)
@kerryeleveld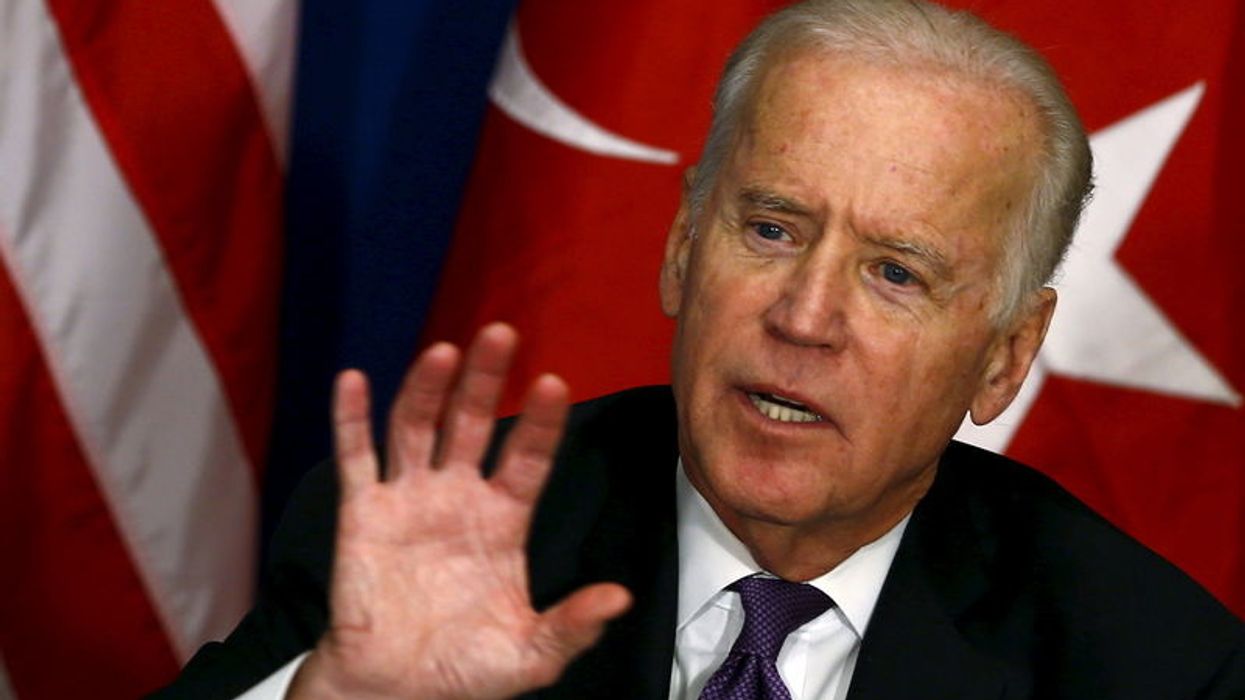 President Joe Biden announced Friday he would invoke the Higher Education Act to provide student debt relief to some 40 million Americans after the Supreme Court rejected his initial effort to forgive $10,000 per borrower under the HEROES Act.
"I'm never going to stop fight for you," Biden said, blasting Republicans for "snatching" relief from millions of borrowers. Ninety percent of that relief, Biden added, would have gone to people making less than $75,000 per year.
"This program was all set to begin," Biden said, "Sixteen million people have already been approved. The money was literally about to go out the door. And then, Republican elected officials and special interests stepped in … literally snatching from the hands of Americans thousands of dollars in student debt relief that was about to change their lives."
The key difference under Biden's new plan is timing. Under the HEROES Act, the president was able to take emergency action in order to move the relief faster. Under the Higher Education Act, the Biden administration has to undertake a more lengthy rule making process, which the Department of Education jumpstarted immediately on Friday.
The president also announced a new 12-month "on ramp" period to repayment. Biden could no longer pause repayments, but under the new program, borrowers will suffer no negative consequences (no default threat or credit hits) for missing payments. But beginning in August, interest will start accruing again and monthly payments will be due.
Beyond announcing the particulars of his Plan B for helping borrowers, Biden slammed Republicans for opposing his $400 billion student debt relief program while backing the $760 billion Paycheck Protection Program for small businesses, where the average amount forgiven was about $70,000.
Some congressional members borrowed hundreds of thousands of dollars themselves, Biden noted, with several borrowing north of $1 million.
"All those loans were forgiven," Biden said. "My program's too expensive? … The hypocrisy is stunning," he added.
Biden said his plan would have been "life changing for millions of Americans" and "good for the economy." Meanwhile, Biden explained, Republicans "still haven't given up" on making permanent their $2 trillion tax cuts, which disproportionately benefitted wealthy Americans.
Many Republicans celebrated the Supreme Court's decision. "The Court ends a massive giveaway to the wealthy, who benefited disproportionately from Biden's scheme," Sen. Josh Hawley of Missouri tweeted, lying about the main beneficiaries of Biden's plan.
Randi Weingarten, president of the American Federation of Teachers, railed against the high court ruling on MSNBC.
"I read that decision today," Weingarten said, "the people who are shortchanged are our future—that is just absurd, stunning, and hypocritical.
Weingarten asserted that "none" of the recipients of Biden's relief program would make more than $125,000 and "most of them" would make less than $75,000.
"Many of them are my members," she explained, "and I have watched them saying that they are deferring havingfamilies, they are deferring buying homes."
At the end of President Biden's press conference, reporters asked whether he had overstepped his authority and provided "false hope" to millions of borrowers.
Biden responded bluntly to both questions.
"I think the court misinterpreted the Constitution," Biden said.
"I didn't give any false hope," he added. "But the Republicans snatched away the hope that they were given — and it's real, real hope."
Reprinted with permission from Daily Kos.