Polling Shows Big Majority Of Voters Rejecting GOP Budget Cuts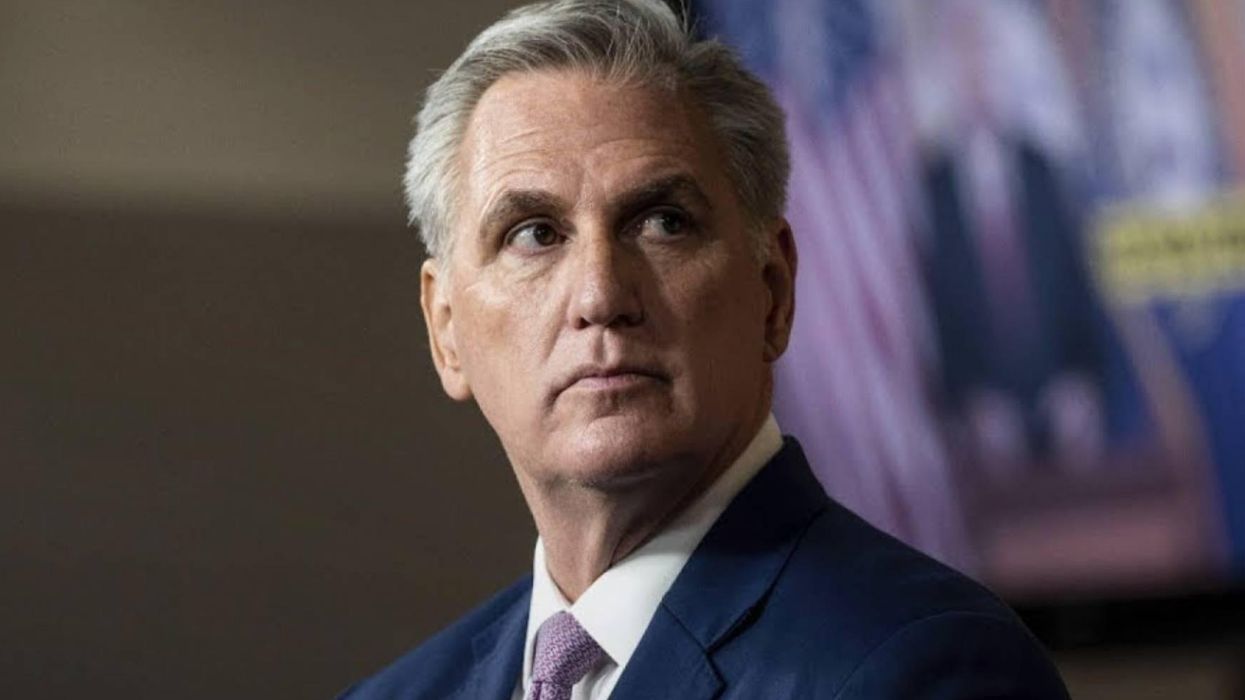 Recent public polling has shown that there is significant support from the public for legislation to raise the federal debt ceiling, while proposals similar to recent Republican legislation that would cut safety net spending are unpopular.
Congressional Republicans and President Joe Biden are currently debating how to increase the country's debt ceiling, the amount the government is authorized to borrow to pay debt that it has already incurred. Past increases have been authorized by Congress under both Democratic and Republican presidents.
Biden has favored a "clean" bill, one that is unattached to other issues. Republicans, led by House Speaker Kevin McCarthy, have called for spending cuts in exchange for authorizing an increase.
A poll from Navigator Research conducted from April 20-24 found that 50 percent of respondents support raising the ceiling, while 36 percent are opposed (14 percent said they were "not sure"). The strongest support was among registered Democrats (68 percent), followed by independents (45 percent) and 30 percent of Republicans polled.
When asked to choose between proposals to address the federal deficit, most respondents (79 percent) said they preferred raising taxes on the wealthy and large corporations and closing tax loopholes over making cuts to programs like Social Security and Medicare.
Seventy-seven percent said they were against cutting Medicaid, while 67 percent said they were against making it harder for Americans to qualify for the program.
A majority of respondents (54 percent) also opposed adding work requirements to be eligible for Medicaid.
The results from a CBS poll taken from April 12-14 found that 70 percent of respondents support raising the debt ceiling to avoid defaulting on debts. Without being given the additional context that failing to raise the ceiling could trigger a default, 46 percent were in favor and 54 percent opposed. In CBS' survey, most said they supported increases in Medicare and Medicaid spending (59 percent), along with an increase in funding of Social Security (63 percent).
But legislation that Republicans in the House of Representatives have passed does not reflect the policies those voters support.
On April 26, a slim House majority voted in favor of the Limit, Save, Grow Act of 2023. If the bill became law, it would cut funding of federal agencies, increase obstacles to low-income families who need to access safety net programs, end student loan debt forgiveness, and inhibit recently funded IRS efforts to pursue wealthy tax cheats.
"Speaker McCarthy and House Republicans are threatening to default on our debt in order to force cuts to programs that hardworking families rely on every single day," the White House said in a tweet criticizing the bill.
In the Senate, Majority Leader Chuck Schumer made clear the bill had no chance at passage.
"These measures, and they're truly extreme, have no place in a debate about avoiding default," Schumer said in a March 26 speech in the Senate, according to reporting by Newsweek. "I urge Speaker McCarthy to stop wasting any more time on this DOA, dead on arrival, bill."
Experts have warned that failure to raise the debt limit could trigger a massive blow to the U.S. and global economies, triggering a recession.
Reprinted with permission from American Independent.