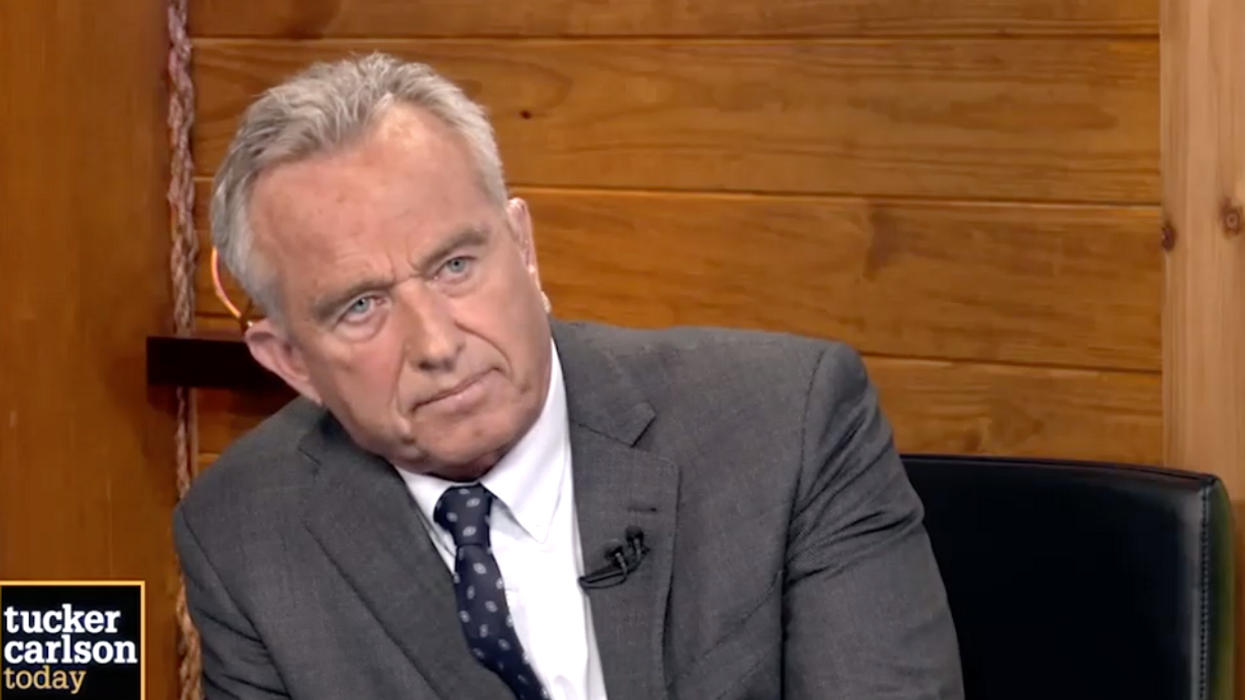 The QAnon-affiliated revival of the late John F. Kennedy Jr.'s magazine George interviewed independent presidential candidate Robert F. Kennedy Jr., who said that his cousin would "really like" the magazine's revival.
George was originally established in 1995 by John F. Kennedy Jr. and went defunct in 2001 following its founder's 1999 death in a plane crash. The magazine was revived last year by Gene Ho, a photographer for former President Donald Trump's 2016 presidential campaign who has promoted the dangerous QAnon conspiracy theory.
Ho has appeared at QAnon events and reportedly "stressed to attendees that he believed that the Q movement 'is all about blood.'" John F. Kennedy Jr. himself has a special place in QAnon lore, with some in the community falsely claiming that he is still alive and will team up with Trump as his running mate. As noted byMother Jones, Ho "used to sell T-shirts online emblazoned with 'Trump/Kennedy 2020.'"
On October 7 — just two days before Robert F. Kennedy Jr. announced that he would be running as an independent instead of continuing in the Democratic primary — Kennedy sat down for an interview with "Rachel Writeside Blonde," the executive managing editor of George. Writeside Blonde is a QAnon supporter who has associated with QAnon influencers Tom Sidney Bushnell (known online as "Tom Numbers") and Wayne Willott, known online as "Juan O. Savin." (Some have falsely claimed that Savin is John F. Kennedy Jr.)
During the interview, Kennedy promised to give Americans "good information" and attacked the media, accusing intelligence agencies of "manipulating the American press for many, many years" and media outlets of being "CIA assets" in response to a question from Writeside Blonde about a "coordinated effort between big tech and government."
The two praised each other throughout the interview. Writeside Blonde said Kennedy's answers were "so great," and Kennedy wished the magazine "the best of luck" and said that his late cousin would "really like this." (A staffer of the original version of the magazine and a friend of John F. Kennedy Jr. both appear to disagree, telling Mother Jones last year that the QAnon revival of the magazine "makes me sick" and was "repulsive," respectively.)
Reprinted with permission from Media Matters.