Sandy Hook Parents Recall Vicious Harassment Inspired By Alex Jones
@alexvhenderson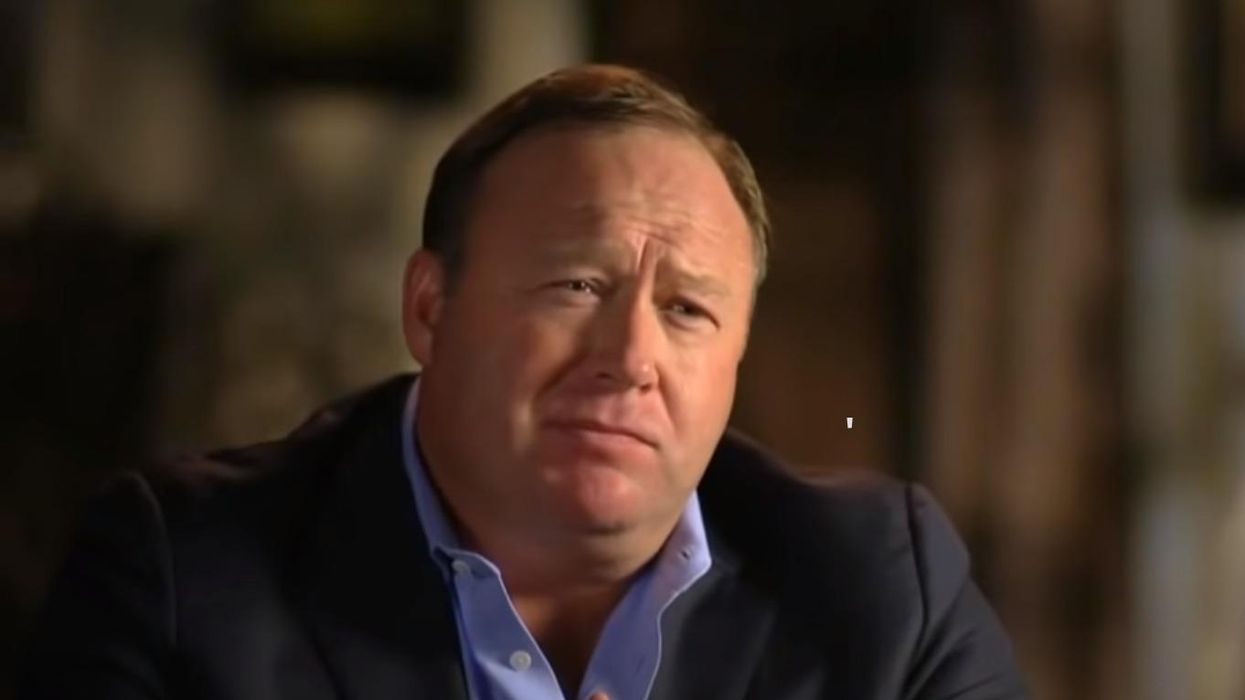 Youtube Screenshot
After the mass shooting at Sandy Hook Elementary School in Connecticut on December 14, 2012, Infowars host Alex Jones turned his anger not on the shooter, but on the victims' families — some of whom have sued the far-right radio host and conspiracy theorist. Two of those Sandy Hook parents are Neil Heslin and Scarlett Lewis, whose six-year-old son, Jesse McCord Lewis, was killed that day. During his testimony in an Austin, Texas courtroom on Tuesday, August 2, the Associated Press reports, Heslin recalled the ways in which Jones made his life a "living hell."
Jones, on his show, claimed that the Sandy Hook massacre was a false flag operation designed to attack the 2nd Amendment rights of gun owners — and Heslin, during his testimony, vividly recalled the threats and harassment he endured from Jones' followers. Heslin and Lewis are suing Jones in civil court for at least $150 million; the jury will determine how much he has to pay.
"Today is very important to me, and it's been a long time coming.... to face Alex Jones for what he said and did to me," Heslin testified during Jones' civil trial. "To restore the honor and legacy of my son…. Alex started this fight, and I'll finish this fight."
AP reporter Jim Vertuno explains, "In more than an hour of emotional testimony during which he often fought back tears, Neil Heslin said he has endured online abuse, anonymous phone calls and harassment on the street…. Heslin also said that while he doesn't know if the Sandy Hook hoax theory originated with Jones, it was Jones who 'lit the match and started the fire' with an online platform and broadcast that reached millions worldwide. Heslin told the jury about holding his son with a bullet hole through his head, even describing the extent of the damage to his son's body. A key segment of the case is a 2017 Infowars broadcast that said Heslin holding his son didn't happen."
Lewis also testified in the Austin courtroom on August 2, according to Vertuno. But Jones wasn't in the courtroom during Heslin's testimony.
"The trial is just one of several Jones faces," Vertuno notes. "Courts in Texas and Connecticut have already found Jones liable for defamation for his portrayal of the Sandy Hook massacre as a hoax involving actors aimed at increasing gun control. In both states, judges issued default judgements against Jones without trials because he failed to respond to court orders and turn over documents."
In late July, Jones' company Free Speech Systems filed for bankruptcy protection.
Reprinted with permission from Alternet.