Suddenly, GOP Is In Trouble In Reddest State
@EricBoehlert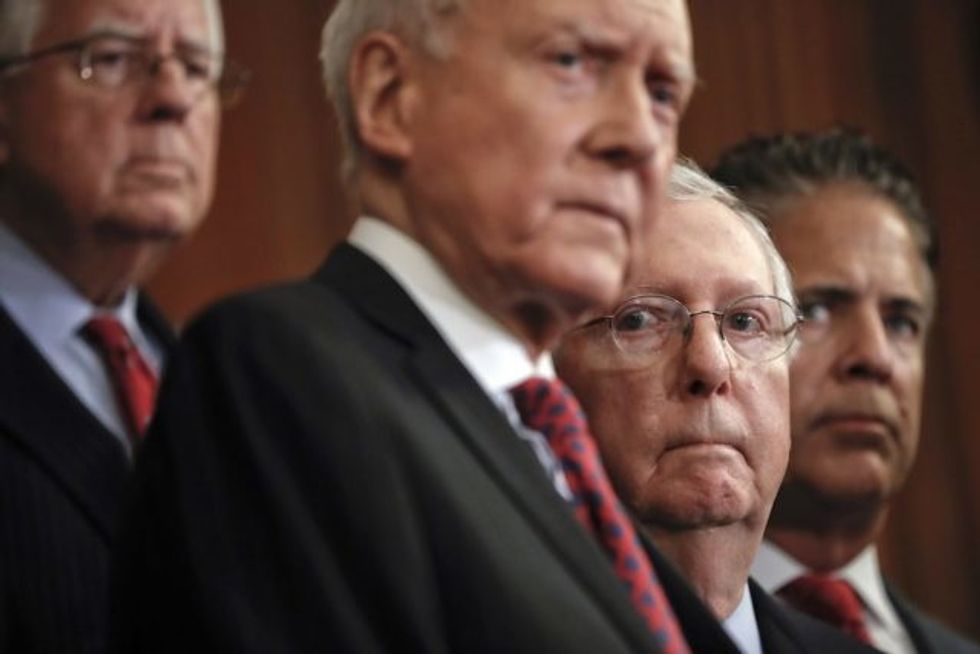 Reprinted with permission from Shareblue.
A Congressional race in the heart of West Virginia coal country has emerged as the latest soft spot in the GOP's imperiled defense as they try to keep control of the House next year.
A new Monmouth University poll shows Democrat Richard Ojeda leading Carol Miller 43 percent to 41 percent for the 3rd District seat that Republican Rep. Evan Jenkins vacated to run unsuccessfully for Senate.
Ojeda actually has a 6-point advantage when Monmouth factors in midterm voting patterns.
The fact that Republicans won the same House race by 50 points in 2016 only highlights how dramatically the party's fortunes have faded since Trump's election.
"Democrats have a uniquely appealing candidate in Ojeda, a retired Army paratrooper who saw combat in Iraq and Afghanistan and became a folk hero during this year's teacher strike," notes the non-partisan Cook Political Report. "An Ojeda win would be a massive coup for Democrats, but this race is competitive."
A state senator with a populist streak, Ojeda appears to riding a pro-teacher wave in the state.
"It was his outspoken defense of West Virginia's teachers that pushed him to the national spotlight," Vox reported. "During the nine-day strike, teachers sported T-shirts and carried posters with Ojeda's photo and took selfies with him."
The pro-Democratic results are rather stunning, not only because it's in the deeply red state of West Virginia, but because the 3rd District race wasn't really on the radars of most campaign monitors in terms of it representing a realistic flip opportunity for the Democrats.
It is now, though.
Both the Cook Political Report and Sabato's Crystal Ball have changed the race's status, indicating it's now in play for the Democrats.
And it's not just the 3rd District that's giving the GOP fits in West Virginia.
Last year, knocking off Democratic Senator Joe Manchin was at the top of the party's to-do list for 2018. And making Manchin a target made sense since, again, West Virginia had just handed Trump his largest 2016 victory.
In May, Trump himself began targeting Manchin for defeat.
But so far, it's just not panning out. The same new Monmouth poll gives the Democrat a sizeable 9-point lead. Notably, Manchin boasts a 27-point lead among voters age 65 and older.
If the GOP is playing defense in West Virginia, it's going to be playing defense everywhere.