This Week In Polls: Hillary Clinton At Majority Support Among Democrats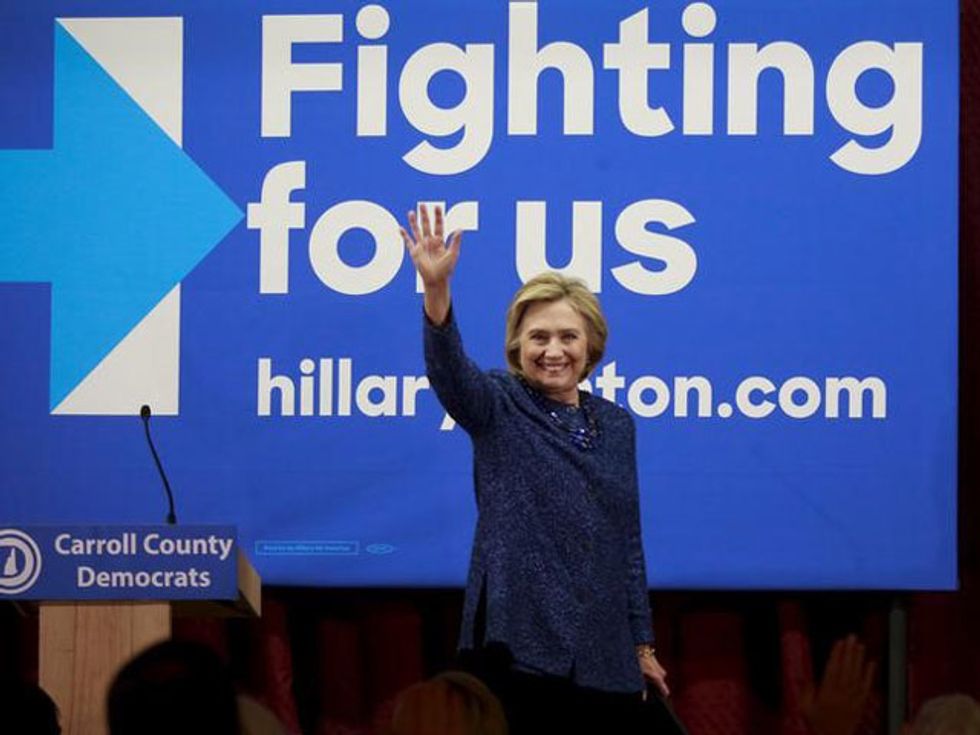 Polls this week have shown Hillary Clinton in a very strong position for the Democratic nomination — not surprising given her successes at the Democratic debate two weeks ago, and then last week's arguably even more crucial 11-hour congressional hearing on Benghazi.
In a new NBC News/SurveyMonkey poll released Friday, Clinton has 50 percent support, followed by Bernie Sanders at 30 percent, and only 1 percent for Martin O'Malley.
In the previous poll from two weeks earlier, Clinton had 45 percent, Sanders 31 percent, and Vice President Joe Biden had 10 percent, since the poll had been conducted before he announced that he wouldn't be running. Thus, we might be able to infer that Biden's support has largely reverted over to Clinton, with her as the logical heir of the Obama administration.
In addition, the Reuters/Ipsos poll released Wednesday showed that among Democrats, Clinton has 53 percent — passing above the 50 percent mark — with Sanders way back at 33 percent, and then Martin O'Malley with a mere 2 percent.
Among self-identified Republicans, Donald Trump holds a narrow edge of 29 percent over Carson with 27 percent. They are followed way back by Jeb at 9 percent, Rubio 6 percent, and Cruz with 5 percent.
This followed the major buzz earlier this week when the CBS/New York Times poll had Carson edging Trump for first place, with 26 percent to The Donald's 22 percent, followed by Rubio at 8 percent, plus 4 percent each for Bush and Carly Fiorina.
After this week's own Republican debate — with its widely panned performance from Jeb Bush, and some new buzz for both Rubio and Cruz — let's wait and see what the polls say next week.
Photo: U.S. Democratic presidential candidate and former Secretary of State Hillary Clinton speaks at the "Carroll County Democratic Committee's Annual Grover Cleveland Dinner" at the Attitash Mountain Resort in Bartlett, New Hampshire, October 28, 2015. REUTERS/Katherine Taylor