'I've Done Nothing Wrong': Trump Rants After Lawyers Get Target Letter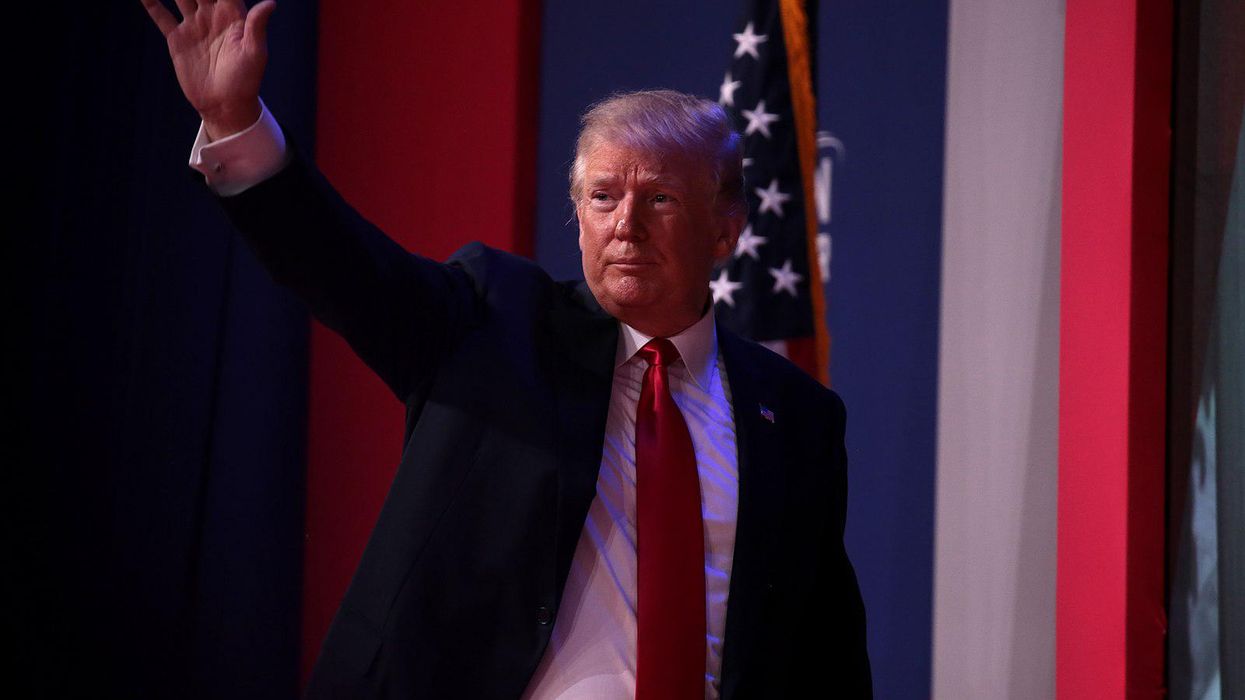 Photo by Gage Skidmore (Creative Commons Attribution-Share Alike 2.0)
Attorneys for Donald Trump reportedly have been notified the ex-president is a target of a criminal investigation into his handling of classified documents. The ex-president denies he is being indicted.
The Guardian on Wednesday evening reported that federal prosecutors told Trump's attorneys last week he is a target of the long investigation that is now led by Special Counsel Jack Smith. That investigation, experts believe, could lead to obstruction of justice and Espionage Act charges.
"Trump's lawyers were notified before they met on Monday with the special counsel Jack Smith leading the Mar-a-Lago documents case and the senior career official in the deputy attorney general's office and made the case that prosecutors should not indict the former president in the matter," The Guardian's Hugo Lowell reports.
Politico also confirms The Guardian's reporting, stating: "Federal prosecutors have notified former President Donald Trump in a letter that he is the target of a criminal investigation, according to a person familiar with the matter."
Earlier Wednesday, a conservative website reported federal prosecutors had informed Trump's attorneys he is a target and likely to be indicted. That website is run by John Solomon, who Trump named as his official representative to the National Archives last year. That move reportedly gave Solomon access to non-public administration records related to Russia, Politico reported.
Later Wednesday, The New York Times' Maggie Haberman reported via Twitter that she had been in touch with Trump.
"Trump tells me minutes ago he has NOT been told he's getting indicted, when contacted. 'It's not true,' he said, adding again he hasn't done anything wrong," Haberman tweeted at 2:40 PM.
"When I asked if he had been told he's a target, he demurred, saying he doesn't talk directly to prosecutors," she added.
Haberman says she used the Solomon report as the basis for her conversation with Trump.
Less than one hour after Haberman says she spoke with the ex-president, he again posted an angry rant on his Truth Social platform.
"No one has told me I'm being indicted, and I shouldn't be because I've done NOTHING wrong, but I have assumed for years that I am a Target of the WEAPONIZED DOJ & FBI, starting with the Russia, Russia, Russia HOAX, the "No Collusion" Mueller Report, Impeachment HOAX #1, Impeachment HOAX #2, the PERFECT Ukraine phone call, and various other SCAMS & WITCH HUNTS," he rambled.
Trump made clear he expects House Republicans to protect him: "REPUBLICANS IN CONGRESS MUST MAKE THIS THEIR # 1 ISSUE!!!"
Reprinted with permission from Alternet.