Why Trump Should Be Very, Very Afraid Of Special Counsel Jack Smith
@LucianKTruscott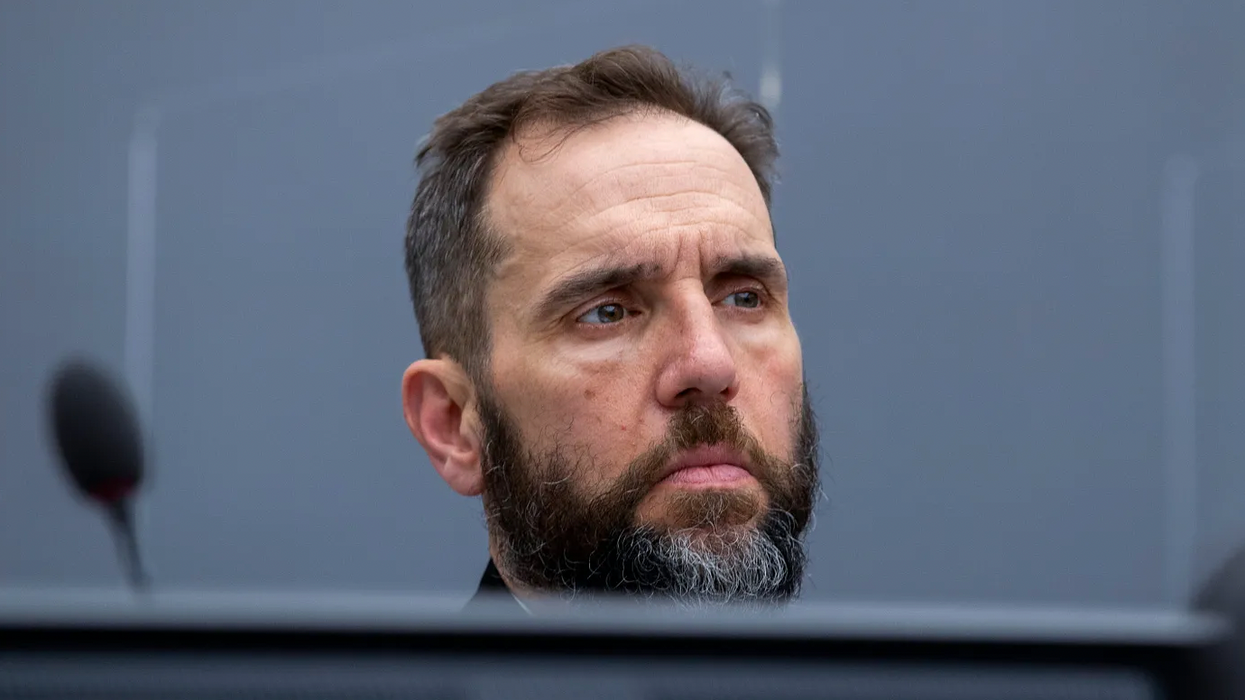 Readers provide the only support I get for this column. Please consider becoming apaid subscriber.
Let's take a quick look back at the classified documents cases now afoot in the land. Back in early January, Attorney General Merrick Garland appointed a special counsel to look into the classified documents that were found at the Biden Penn Center and in his garage at his residence in Wilmington, Delaware. The special counsel is Robert K. Hur, and he and his team have already interviewed several Biden associates about the documents, which date to his time as vice president under President Obama. All of the Biden classified documents were either turned over to the National Archives voluntarily or found by the FBI when they conducted a search of Biden's house. The search was done without a warrant because Biden had agreed to cooperate beforehand with the FBI.
Several classified documents were also found at former Vice President Mike Pence's house by his personal attorney. These documents were turned over voluntarily to the FBI. Then last week, the FBI found one additional classified document at Pence's Indiana home. CNN reported that the FBI and the National Security Division of the Department of Justice have begun an investigation into how the documents ended up in Pence's residence, who might have seen them, and whether or not national security might have been compromised by the insecure storage of the documents in a private residence. This probe by the FBI and the DOJ is not criminal in nature at this time, and Pence is cooperating with the investigation.
National security and legal experts don't expect any charges to result from either investigation, even given the fact that a new special counsel is overseeing the Biden documents case. Biden has cooperated at all times with the FBI and the DOJ, and there is no evidence that he attempted at any time to obstruct the investigation.
That leaves us with the Trump classified documents case, a different creature altogether. As you will recall, the case resulted from Trump having taken many documents with him to Mar-a-Lago when he left the White House in 2021. When the National Archives became aware that certain documents were missing from those Trump turned over when he left office – the famous "love letter" from Korean dictator Kim Jung-un was one of them – they requested that Trump turn over to the archives any documents he had withheld either purposefully or by accident. Months went by before Trump responded in January 2022 by turning over more than 100 classified documents, along with other material.
The National Archives suspected, and the FBI developed evidence, that there were more classified documents that Trump had not turned over. The DOJ issued a subpoena, and last June, several DOJ officials traveled to Mar-a-Lago and met with Christina Bobb, a lawyer then working for Trump's Super PAC. Thirty-some classified documents were turned over to the DOJ lawyers, along with a letter certifying that a "diligent search" of Mar-a-Lago had turned up no other classified documents stored there.
The DOJ developed more evidence indicating that statement wasn't true, and went to court and got a search warrant for Mar-a-Lago. In early August of last year, the FBI conducted a search of the premises at Mar-a-Lago and turned up some 11,000 documents stored there, including 115 additional classified documents that Trump had not turned over.
A court fight initiated by Trump ensued over the documents seized by the FBI. Trump lost the lawsuit and the 11th Circuit Court of Appeals returned all the documents at issue, including the more than 300 classified documents, to the DOJ, where they became evidence in a continuing criminal and national security investigation into Trump's mishandling of the documents.
That investigation, begun by Merrick Garland and the FBI, has been turned over to Jack Smith, the special counsel appointed late last year. In January, a lawyer for Trump turned over a new classified document and a folder with classified markings to the FBI. They were found at Mar-a-Lago during a search by Trump's lawyers that also turned up a laptop and a thumb drive, onto which were copied documents that were in the box containing the classified document and folder.
And that is where things stood until this week, when it became known that two of Trump's lawyers were subpoenaed last month to appear before one of the two grand juries hearing criminal cases involving Trump – one overseeing the documents case, and the other overseeing the investigation into Trump's attempts to overturn the election of 2020, including the events leading up to the insurrection at the Capitol building on January 6, 2021.
One of the lawyers subpoenaed was Christina Bobb, who signed the certification that the "diligent search" of Mar-a-Lago had not turned up any more classified documents than those turned over to the DOJ in June 2022. The other lawyer is Evan Corcoran, who Bobb told the DOJ had drafted the statement for her to sign, even though Corcoran did not sign it himself. Bobb appears to have given testimony to the grand jury in January that was acceptable to the DOJ, meaning she probably did not plead the Fifth Amendment and refuse to testify. Because grand jury testimony is secret, there is no way to confirm this.
Corcoran, however, has turned out to be a different matter. Yesterday, lawyers for the DOJ filed a document with Judge Beryl A. Howell, the chief judge in the federal court covering the District of Columbia, seeking to invoke the "crime-fraud exception" to the attorney-client privilege which normally covers all communications between a lawyer and his or her client, in this case, Donald Trump. The "crime-fraud exception" pierces that privilege and allows prosecutors to compel the testimony of a lawyer if they believe that lawyer has been used by a client in a conspiracy to commit a crime.
The DOJ is thought to want to question Corcoran about who told him to draft the statement signed by Bobb that basically asserted that everything Trump took from the White House to Mar-a-Lago, including classified documents, had been turned over in response to the DOJ subpoena. That statement was a lie, as the subsequent search of Mar-a-Lago proved.
What's going on here? Well, the DOJ is continuing its investigation into whether Trump committed the crime of obstruction of justice, in this case, by obstructing the investigation into his handling of the classified and non-classified documents he stored at Mar-a-Lago. The DOJ notoriously does not like it when the subject of one of its investigations tries to get others to lie for him or otherwise engage in covering up a crime.
Corcoran is in very hot water here. If he is forced to testify and he tells the grand jury that Donald Trump told him to draft the June statement and what it should say, then the DOJ has prima facie evidence that Trump obstructed justice.
One of the legal eagles interviewed on MSNBC on Tuesday night said that the DOJ – comprised of lawyers – is very reluctant to come between a lawyer and his or her client, and going for a "crime-fraud exception" to attorney-client privilege is a last resort they will take only when all other avenues of obtaining information have been stymied by a target of an investigation. Usually, the expert told MSNBC, it indicates that the DOJ is in the final stages of presenting evidence to a grand jury before asking the grand jury to issue an indictment.
Special Counsel Jack Smith has shown exactly zero reluctance to go after Donald Trump for the crimes he is suspected of having committed. That Trump mishandled national security information by storing classified documents in a non-secure facility – the Mar-a-Lago store room, his office, and, it now turns out, his bedroom at his resort, is not even in question. That he sought to delay the investigation into his handling of classified documents was established when he filed his spurious lawsuit that temporarily kept the DOJ from using the documents in their investigation.
Now the question is: Did Donald Trump use his attorneys and others in illegally obstructing the DOJ investigation? It's pretty clear that Jack Smith is close to getting the answer to that question, and when he does, look for an indictment of Trump to soon follow.
Oh! This just in! It was revealed on Monday that the Special Counsel investigation has been broadened to include looking into Trump's Super PAC, the Save America PAC, and how it handled the millions of dollars Trump raised after he began his allegations that the election of 2020 had been "stolen" from him. According to the New York Times, Smith's office has subpoenaed and interviewed what they call "a vast array of Trump vendors," asking them about how money was paid to vendors and whether some of the vendors subcontracted their services to other vendors. What the DOJ wants to know is "if the payments were for genuine services rendered," which can indicate only one thing: They suspect that Trump was diverting some of the Super PAC money to himself or his family through phony invoices from phony front-companies with the end result that the money ended up in Trump's pockets.
Given a choice of whether to tell the truth or lie, Trump will lie every time. Given the choice of whether to pay a bill or stiff someone, Trump will stiff them every time. Given the choice of whether to raise several tens of millions of dollars for a legal purpose and then let it sit there without finding its way into his pockets, Trump will take the money every time.
Folks, Donald Trump is going to be indicted. Bank on it.
Lucian K. Truscott IV, a graduate of West Point, has had a 50-year career as a journalist, novelist, and screenwriter. He has covered Watergate, the Stonewall riots, and wars in Lebanon, Iraq, and Afghanistan. He is also the author of five bestselling novels. You can subscribe to his daily columns at luciantruscott.substack.com and follow him on Twitter @LucianKTruscott and on Facebook at Lucian K. Truscott IV.
Please consider subscribing to Lucian Truscott Newsletter, from which this is reprinted with permission.