Second Research Firm Told Trump All His Fraud Claims Were False In 2020
@DevilsTower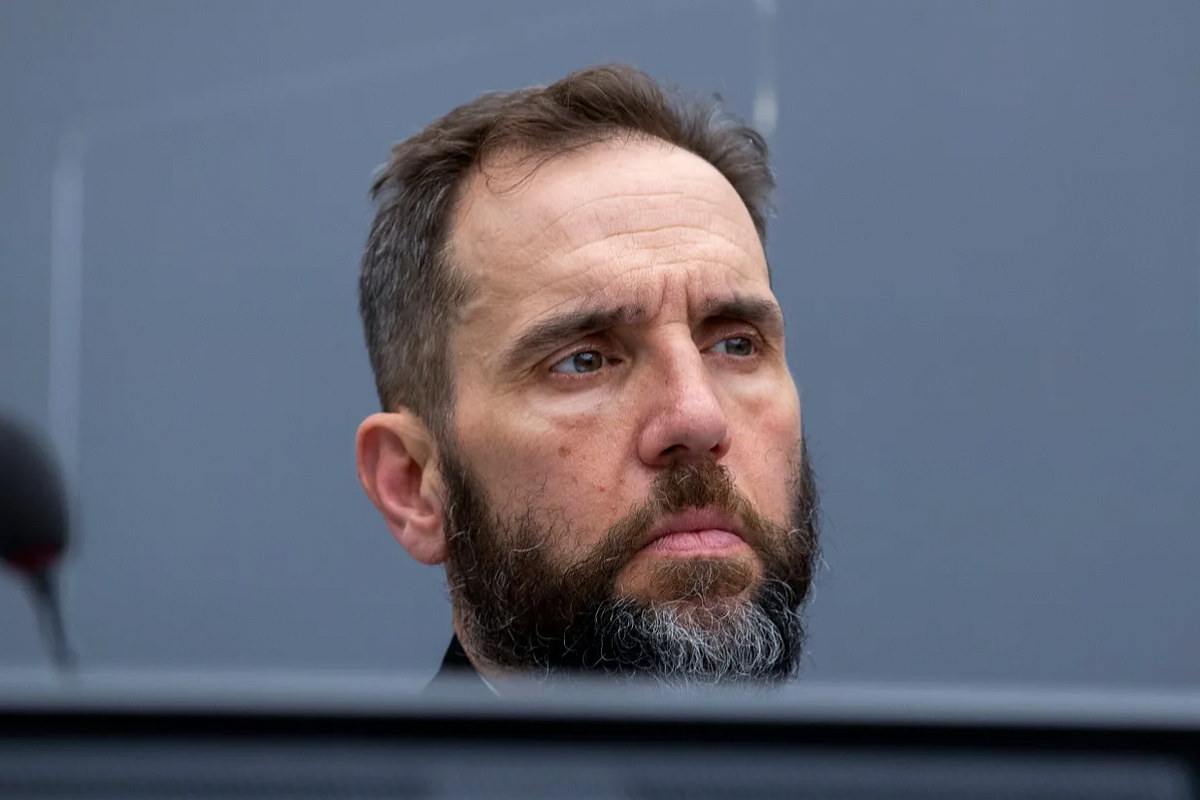 A research team hired by the Donald Trump campaign to investigate potential issues in the 2020 election admitted in March that they found no evidence of fraud. That news might have just been reaching the public, but it certainly wasn't new to Trump. Because the researchers told him their findings at the time. In fact, they produced a 29-page report and handed it over to Trump's team, assuring them that the vote counts were accurate. Trump responded by keeping that report secret and pressing on his his claims of fraud.
Now, as The Washington Post reports, a second firm hired by Trump to look into a hand-picked claims of election fraud found that every single one of more than a dozen such claims was simply a lie.
"No substantive voter fraud was uncovered in my investigations looking for it, nor was I able to confirm any of the outside claims of voter fraud that I was asked to look at," [Ken Block, founder of the firm Simpatico Software Systems] said. "Every fraud claim I was asked to investigate was false."
Those results were given to Trump in writing before the end of 2020, but just as with the first report, Trump buried the findings and kept on with his lies about the election.
Now both of these reports could increase the odds that charges will be filed against Trump for his actions both then, and now.
Block, the author of the quote above, told the Post that he has received a subpeona from special counsel Jack Smith, as part of Smith's ongoing investigation. That investigation was originally limited to two topics: Trump's refusal to return classified documents held at Mar-a-Lago and his involvement in events leading up to the January 6 insurrection. However, Smith appears to be taking a broad approach to his investigation, and is looking into other aspects of how Trump attempted to alter the outcome of the election, how he promoted false claims about the election results in the weeks immediately following the election, and how he sought to profit from claims of election fraud.
Not only Trump, but other members of his White House and campaign staffs, including former chief of staff Mark Meadows, were aware of both the report from Block's Simpatico Software Systems and the earlier report from Berkeley Research Group. Despite this knowledge, Trump and his team continued to spread lies about the election, not just in public, but in private conversations with state legislators and election officials.
That Trump and members of his staff were not just lying about the outcome of the 2020 election, but that they knew they were lying is a key part of potential charges. The existence of not just one, but two reports, compiled by investigators that Trump and his team hired, shows that Trump knew the truth. That Trump hid the results of both reports and continued making false claims, shows evidence of his intent to deceive.
That makes it more likely that Smith will find that Trump and others engaged in seditious conspiracy, or other similar wrongdoing, in connection with the 2020 election.
It also plays into potential charges related to Trump's fundraising. Trump brought in over a quarter of a billion dollars in fundraising outreach to his supporters claiming that there had been election fraud and implying that their contributions would be used to address that issue. Almost all of that money went directly to Trump. Smith could charge Trump both because of the falsity of his outreach, and because of the deception in how the money was to be spent.
The fact that Trump didn't just lie to state officials, but did so intentionally and in contradiction to both the published results and the evidence uncovered by his own investigators, is also likely to interest prosecutors in Fulton County, Georgia, where there is an ongoing investigation into Trump's efforts to exert undue influence on state and local officials.
Reprinted with permission from Daily Kos.