Special Counsel Is Probing Trump's Massive 'Election Fraud' Email Grift
@DevilsTower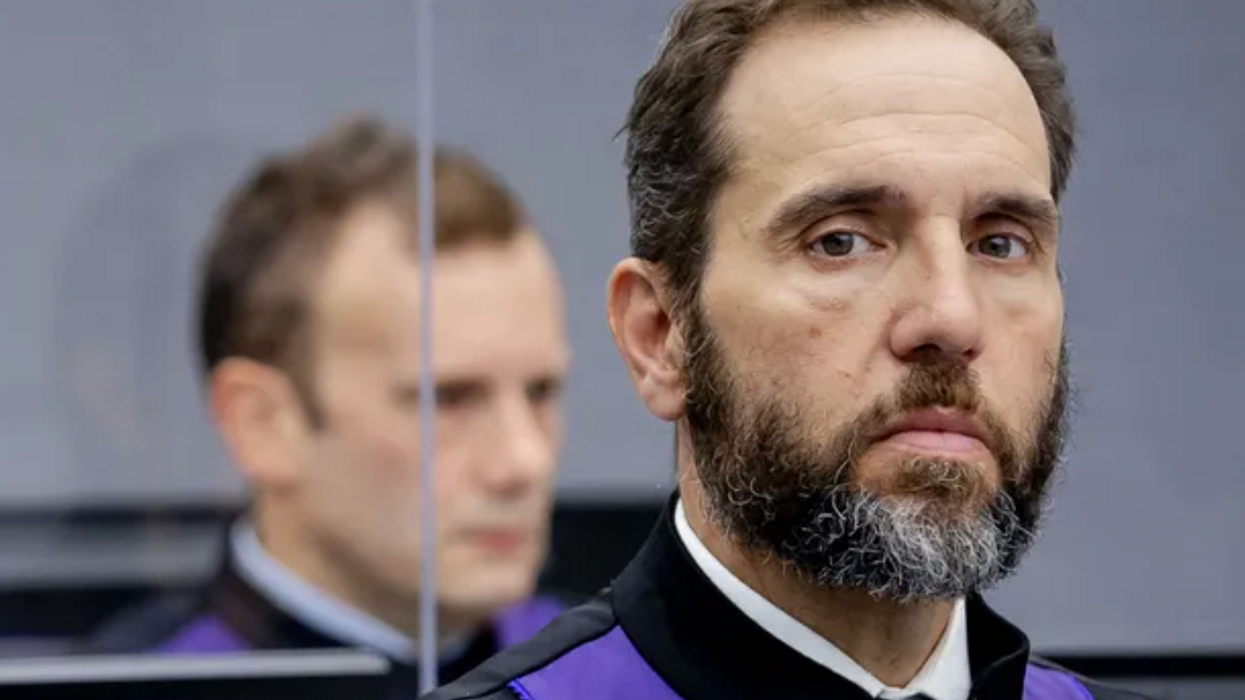 The Justice Department appointed Jack Smith as special counsel last November to oversee a pair of criminal investigations. The first aimed to look into Donald Trump's handling of classified documents and other records, including possible obstruction of previous investigations. The other was described as the investigation into "whether any person or entity unlawfully interfered with the transfer of power following the 2020 presidential election or the certification of the Electoral College vote held on or about January 6, 2021."
Many assumed that meant looking into Donald Trump's direct role in spurring on the violence of the January 6 insurrection, and based on the subpoenas and reported testimony before the federal grand jury, that has certainly been part of Smith's investigation. However, the special counsel has clearly taken a broad view of this authority. So far, he is known to have investigated: false claims about voting machines; efforts to seat alternate electors; attempts to subvert the Justice Department; draft executive orders instructing the military to seize voting equipment; and the pressure campaign on Mike Pence to alter the electoral vote count on January 6..
On Thursday, The Washington Post reported on another area under examination by the grand jury, one that takes a wholly new angle and is likely to come as a shock to Trump and those involved with his campaign. As multiple witnesses are reporting, the grand jury is hearing testimony about how Trump used his claims of election fraud to scam millions from his supporters.
Smith has reportedly subpoenaed both advisers to Trump and members of his former campaign staff to testify about fundraising—not the fundraising that took place leading up to the election, but the fundraising that Trump's team conducted between Election Day in 2020 and January 6, 2021. Some of these former Trump staffers have reportedly already provided testimony.
Unlike some portions of this investigation, where Trump's actions are blatantly immoral and undemocratic but may be difficult to label in terms of specific felonies, Smith's office has no problem defining the crime in this case:
"…prosecutors are said to be interested in whether anyone associated with the fundraising operation violated wire fraud laws, which make it illegal to make false representations over email to swindle people out of money."
Looking back on that period, it's not difficult to find Trump emails attempting to raise money based on false claims of election fraud. On November 23, 2020, USA Today complained that emails from Trump were coming with such frequency that they "give spam a bad name." Included in those emails were pleas such as this:
"This is sheer MADNESS! The Fake News is trying to keep these unprecedented stories of VOTER FRAUD quiet, but it's important for the American People to know the TRUTH."
A second email sent in the same hour, supposedly from Mike Pence, included:
"I have great news. With the President's WIN in North Carolina, we've proved to the Left that, no matter what the media says, this Election is not over." It requests $5 for the Election Defense Fund.

Then a third, this time with a byline from Eric Trump:
"The Radical Left's plan to steal the Election is starting to crumble." The president's son asks for a $5 contribution to the Official Georgia Recount Fund.
Here's another Trump email which The Daily Beast noted on November 18, 2020.
… they are saying what a WONDERFUL job the Trump Administration did in making 2020 the most secure Election ever. Which is true, except for what the Left did: THEY RIGGED THE ELECTION.
It ends with a plea for $5 to "stand with me against voter fraud."
In the first month following the election, Newsweek reported that the Trump campaign sent out over 400 fundraising emails, a pace of over 13 a day. Here's the text of another of those emails:
"This may be the most important email I ever send you. I want to provide an update on our ongoing efforts to expose the tremendous voting irregularities that took place during the ridiculously long November 3rd Election.
As President, I have no higher duty than to defend the laws of the Constitution of the United States. That is why I am determined to protect our Election system - which is under attack - but I cannot do it alone. I need YOUR HELP."
That email closed out with a request for, of course, a $5 donation to "fight for the integrity of our election."
That's just the first month. These same emails continued through December and into January. If Smith wants evidence that Trump used his false claims about the 2020 election as a means of extorting funds from those who believed in him, it won't be hard to find.
With all these emails, Trump raised an astounding $250 million after the election. In fact, Trump raised far more in the months following his 2020 election loss than he has raised since announcing that he was running in 2024.
What Smith really seems to be after, in both his subpoenas for documents and the testimony before the grand jury, is evidence of what Trump's advisers and campaign staff were telling each other behind the scenes. No matter how that closing ask for cash was worded, an acknowledgement that the campaign was aware they were sending out fraudulent information is the key to simple charges of wire fraud—an extraordinary amount of wire fraud.
Subpoenas also asked for any earlier drafts or marked-up versions of the fundraising emails, as well as any notes Trump advisers had made about pitching these emails to Trump supporters. In this area, the Smith investigation resembled the Dominion Voting Systems lawsuit against Fox News, where Dominion was able to show that Fox pundits were dismissing claims of election fraud behind the scenes, even while promoting them on air. Any similar actions on the part of the Trump campaign will certainly come under heavy scrutiny.
The Washington Post article also notes that other investigators are continuing to collect information in the classified documents case. In fact, the investigation into Trump is so busy that it's being served by not one, but two federal grand juries.
Naturally, Trump has had a response to both the news of the Smith investigation and to his recent indictment by a New York grand jury on 34 counts of document fraud. In each case, Trump followed up within the hour … with a fundraising email.
Reprinted with permission from Daily Kos.