Trump Promises A Political Loyalty 'Test' For All Federal Employees
@CynicalBrandon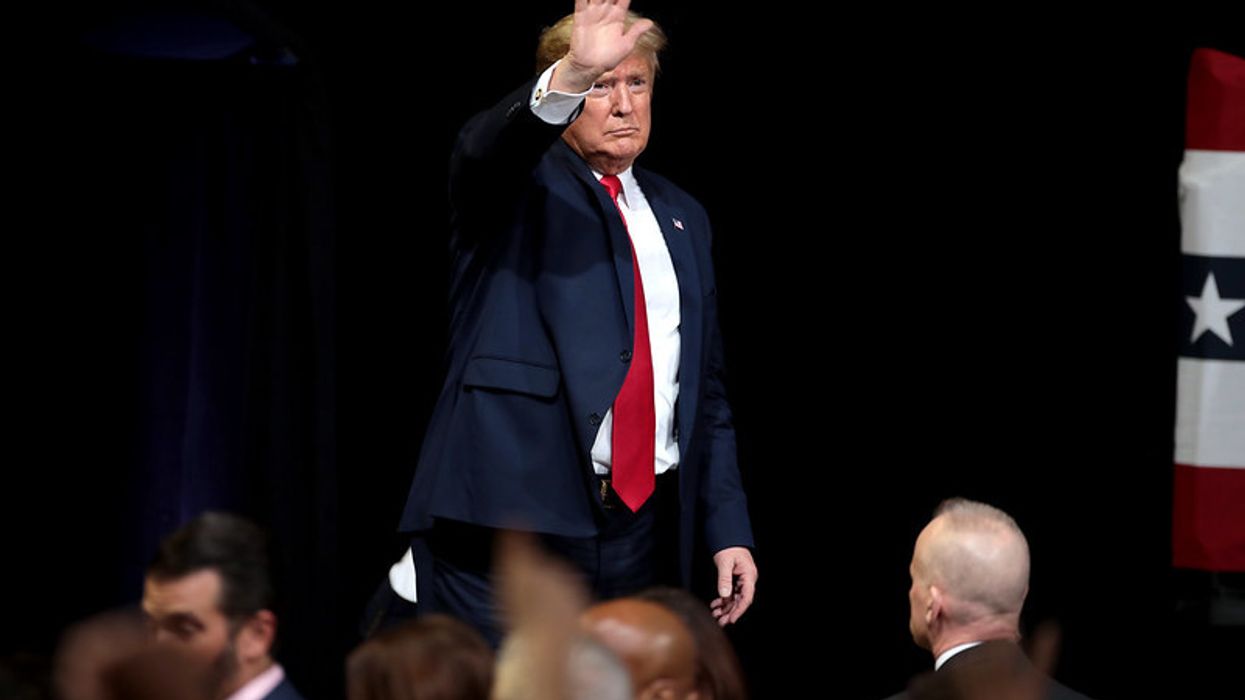 Former President Donald Trump issued a new statement on Friday vowing that if he is reelected, he will force public servants to pass a politically-themed loyalty test or face termination.
Trump insinuated that the Federal Bureau of Investigation's August 8, 2022 search warrant execution at his Mar-a-Lago estate in Palm Beach, Florida – which led to the Justice Department's criminal probe into why Trump hoarded classified documents at his golf club – inspired his idea.
"Finally, I will require every federal employee to pass a new civil service test demonstrating an understanding of our constitutional limited government. This will include command of due process rights, equal protection, free speech, religious liberty, federalism, the Fourth Amendment protections against unreasonable search and seizure – I know all about that at Mar-a-Lago, don't I? – and all other constitutional limits on federal power," Trump said. "We will put unelected bureaucrats back in their place, liberate the US economy, and attract millions of jobs and trillions of dollars to our shores. Thank you very much."
Social media was flooded with disturbed reactions decrying Trump's vision as "authoritarian" and "full-blown fascism."
Watch below or at this link.
\u201cTrump says as president he will require every federal employee to pass an exam of questions to make sure they agree with his brand of conservatism, and if they don\u2019t pass they will be fired.\u201d

— Ron Filipkowski \ud83c\uddfa\ud83c\udde6 (@Ron Filipkowski \ud83c\uddfa\ud83c\udde6) 1681505157
Reprinted with permission from Alternet.