Special Counsel Immunizes Two Trump 'Fake Electors' To Compel Testimony
@HunterDK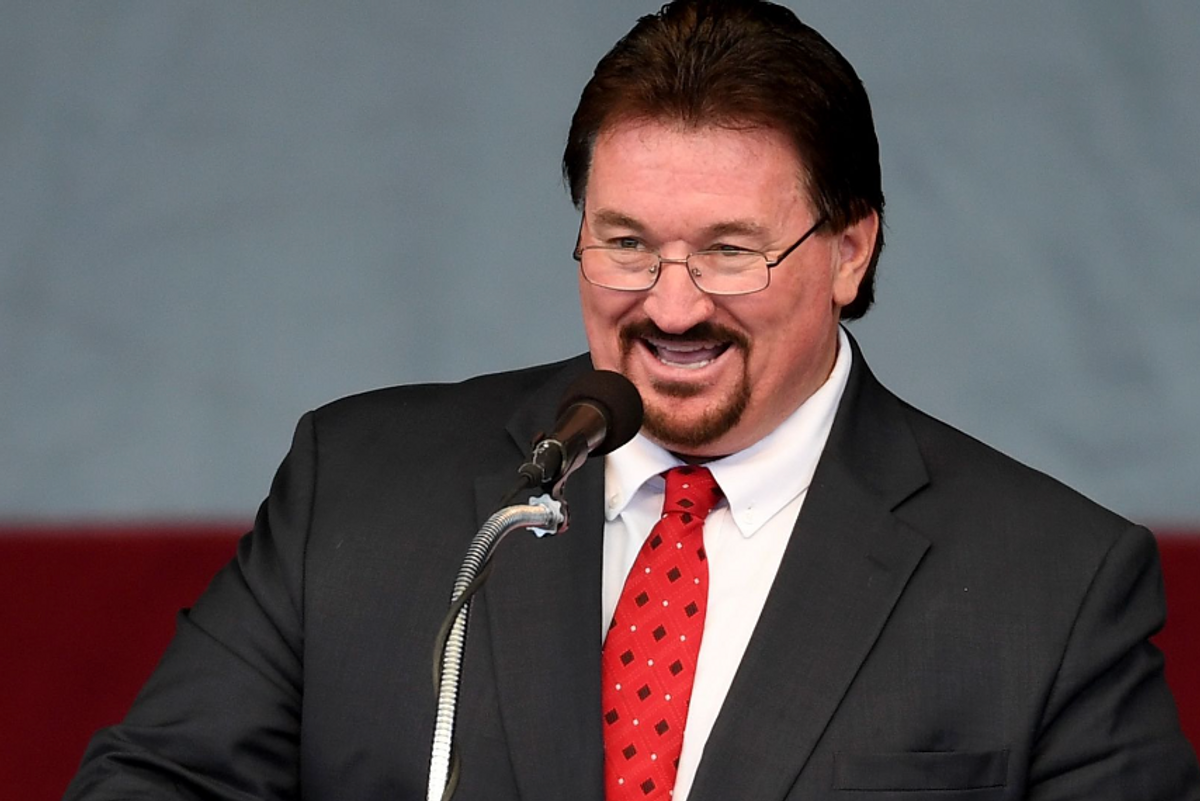 CNN reports that Special Counsel Jack Smith has granted limited immunity to "at least" two of the individuals who signed their name as fake Donald Trump "electors" in the Republican attempt to throw out the results of the 2020 presidential election that Biden won.
That's the short version, but the details are much more interesting. The two fake electors who were given immunity in exchange for their grand jury testimony last week are Nevada state Republican Party Chairman Michael McDonald and national committeeman Jim DeGraffenreid, who had refused to answer questions posed by the House Select Committee investigating the scheme. It doesn't sound like there were negotiations involved. "In the situations where prosecutors have given witnesses immunity, the special counsel's office arrived at the courthouse in Washington ready to compel their testimony after the witnesses indicated they would decline to answer questions under the Fifth Amendment," reports CNN.
It appears that the Nevada Republican Party chair and committeeman had "arrived" fully prepared to refuse to testify to the grand jury, only to have Smith and team surprise them by forcing the immunity deal on them and sitting them down in the big chair without the Fifth Amendment to fall back on. And that almost certainly means that Smith's team knew that McDonald and DeGraffenreid had testimony that would be damning for someone much higher up the ladder in the fake electors scheme than they were, and that Smith was fully prepared to let these two clowns skate if it meant the grand jury would get to hear about that.
That makes perfect sense. We know that the push to get state Republican officials to certify themselves as the "real" electors in states that Trump had lost were being pursued inside the White House, and by Donald Trump himself. It was Trump attorney John Eastman (now facing likely disbarment for his role in the scheme) who was pushing the fake electors plan to Trump's inner circle. The whole scheme revolved around smuggling the fake electors into the January 6 joint session of Congress convened to count and certify the election results. Then-Vice President Mike Pence could point to the fake versions, declare that there was a supposed conflict, and throw it to the assembled lawmakers for an argument as to whether the Biden-won states should have their electoral votes counted at all.
That was the scheme everyone from Sens. Josh Hawley (R-MO) and Ted Cruz (R-TX) to Trump "lawyers" like Rudy Giuliani and John Eastman were counting on, and it only fell apart when Trump's own vice president refused to be part of an obvious coup attempt, either because of some shred of remaining decency or because he and his lawyers saw a possible firing squad on the tail end of the resulting events and wanted to steer themselves well clear of it. It's also of note that two of those names, Cruz and Eastman, clerked together in the 1990s and are reportedly still close. The judge they clerked for? Retired U.S. Appeals Court Judge Michael Luttig—who was one of the informal Pence advisers who warned him off the scheme as a "Constitutional crisis" in the making.
So yes, a great number of people inside the White House or in direct communication with Trump himself might have reason to worry about what McDonald and DeGraffenreid testified to, once Smith handed them both a piece of paper that erased their plans to remain silent. We know that there was a concerted push to get these fake electors signed on, and we know it was coming from Trump's core legal team. It was coming from Giuliani, from Eastman, from Bernie Kerik, from Christiana Bobb, and from Trump Chief of Staff Mark Meadows.
It's likely Smith might agree to quite a few immunity deals if it means the grand jury would get to hear about pre-January 6 communications between Republican fake electors and any of those names.
Reprinted with permission from Alternet.