Special Counsel Nearing End Of Trump Classified Documents Probe
@DevilsTower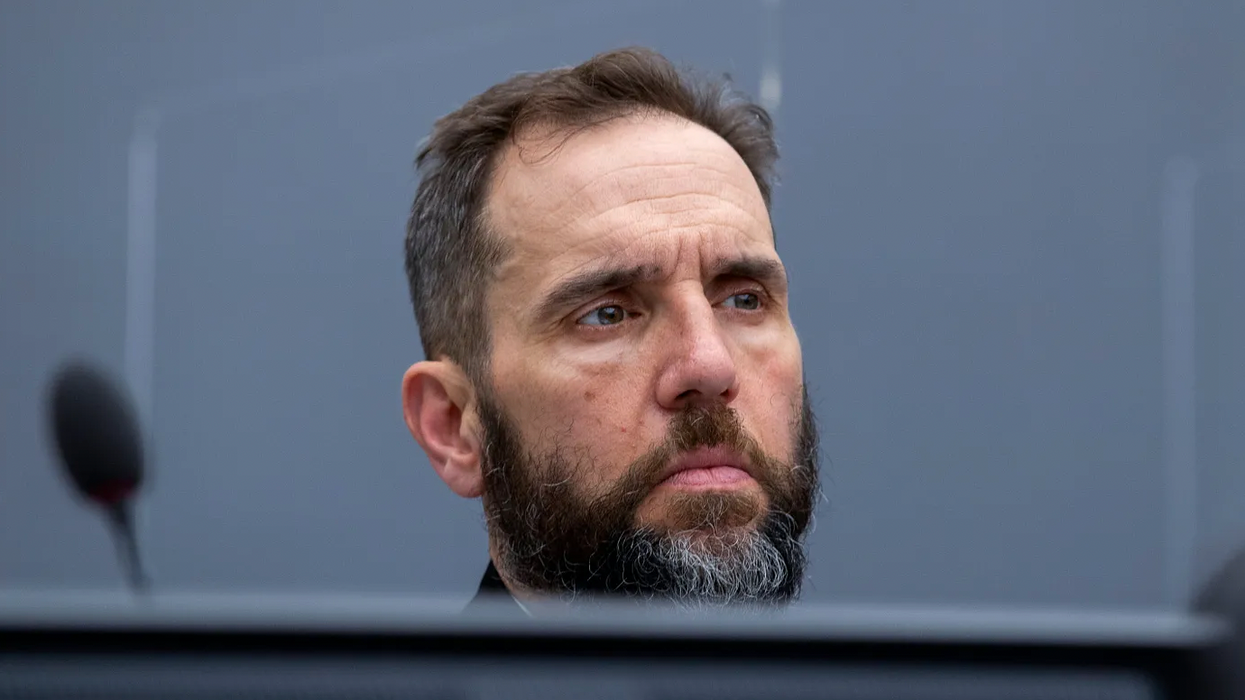 The Wall Street Journal is reporting that one of the two investigations being conducted by special counsel Jack Smith is nearing an end. That investigation involves Donald Trump's improper removal of documents from the White House, his refusal to turn over material to the National Archives, and his potential mishandling of classified documents—including documents classified above "top secret."
Smith was appointed last November by Attorney General Merrick Garland and given the task of investigating two separate potential crimes involving Donald Trump. One of those concerned Trump's actions in his attempt to overturn the 2020 election, including his efforts to solicit false electors, appropriate voting machines, pressure Mike Pence to ignore votes, and encourage the violence on January 6, 2021. That investigation is still underway with Pence recently testifying before the grand jury, while Smith seems to have extended his queries into Trump using false election claims to scam money from his supporters.
The classified documents investigation has seen a series of witnesses in recent weeks, including Secret Service agents who were stationed at Mar-a-Lago during the period when Trump refused to return documents or lied about having returned them all. Last Thursday, one of Trump's attorneys on the classified document case abruptly quit. That came just as the National Archives informed Trump's legal team that they were sending Smith a series of messages between Trump and his advisers showing that he was warned about the proper steps to declassify material.
On multiple occasions, Trump has made the claim that he "automatically" declassified all the documents. However, there is no mechanism by which that could happen. The messages provided by the National Archives reportedly show discussions between Trump and his advisers in which it was apparently made clear that he needed to take formal steps to declassify documents before leaving office. Trump failed to take those steps.
Some of the documents that Trump took to Mar-a-Lago were reportedly connected to national defense. That includes a reported document discussing Iran's potential development of nuclear weapons.
Had Trump attempted to declassify these documents, there likely would have been pushback both from the intelligence community and the Pentagon. This might have drawn considerable attention to the information Trump was attempting to declassify.
If he had succeeded, the documents would have been broadly available. By taking the documents without actually declassifying them, Trump was in possession of information that was of very limited availability and which held considerable potential value to foreign intelligence.
Some of the questions asked of the Secret Service agents reportedly concern who might have had access, since Trump kept some of the most highly classified documents in his personal office rather than in the storage room where he had promised to keep them in advance of sending them to the archives.
As just one example, last year Donald Trump joined with the Saudi Arabian government in a series of golf tournaments known as LIV Golf. For 2023, the Saudi Arabian Public Investment Fund has reportedly put up $2 billion for a tournament that will be hosted at Trump's New Jersey course. It's not difficult to believe that representatives of the Saudi government visited Trump's office—the same office where he was holding secrets concerning their longtime enemy, Iran.
Putting aside the classified documents, it's clear that Trump also made repeated violations of the Presidential Records Act, refusing to turn over material to the archives, or lying about material he was holding as well as trying to get his attorneys to lie to the archives.
With all of that, it's not surprising that The Wall Street Journal reports Trump's team is expecting indictments to be handed down. What's astounding is how they are preparing for this event.
Some of Trump's close associates are bracing for his indictment and anticipate being able to fundraise off a prosecution, people in the former president's circle said, as clashes within the Trump legal team have led to the departure of a key lawyer.
Trump's associates' first thought is not how to defend him from criminal charges; it's how much money they can scam from his followers by sending out emails that will surely include the phrase "witch hunt." Most states have laws that prohibit criminals from profiting from their crimes after convictions, but Trump has that handled: He scams his gullible followers for millions upfront.
Considering the numerous investigations still open, including investigations into the 2020 election by both Smith and Fulton County, Georgia, Trump will probably have plenty of opportunities to send those fundraising emails—because it looks like there will be plenty of indictments.
Reprinted with permission from Daily Kos.