Trump Declares He Won't Join Any GOP Presidential Debates
@MJBoddie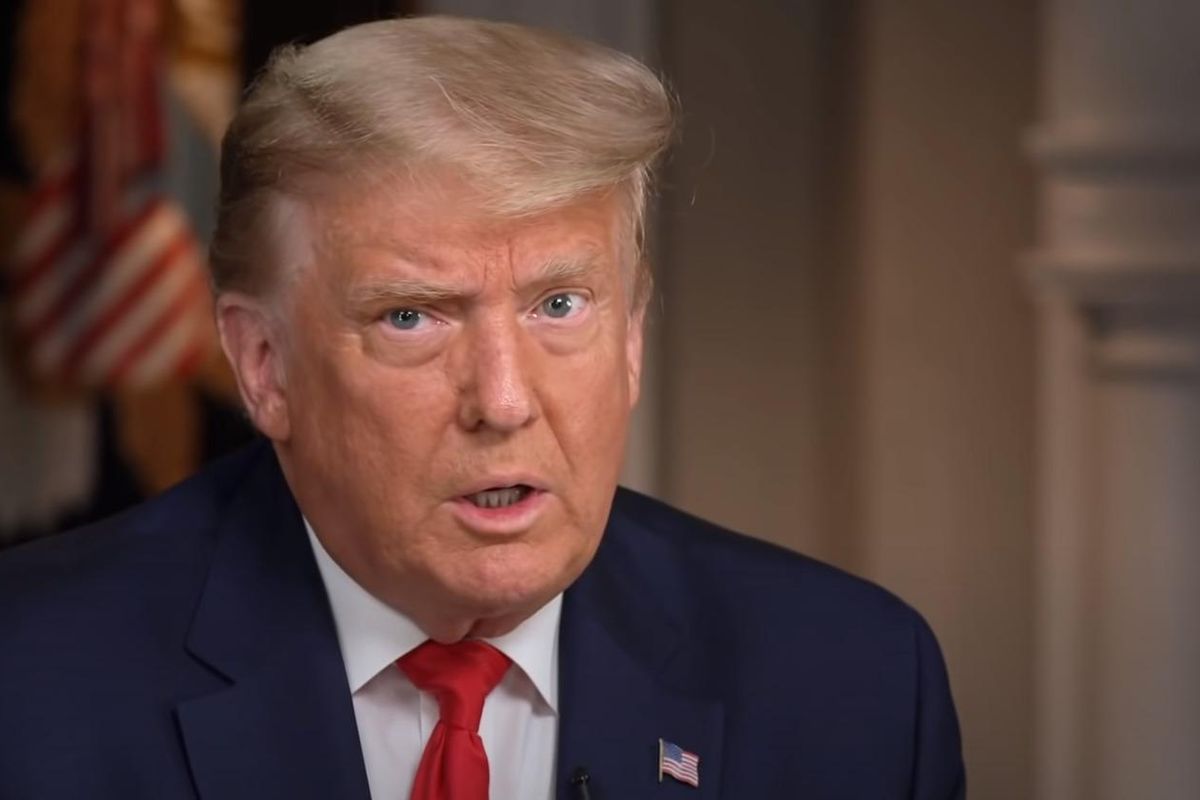 Donald Trump
Former President Donald Trump said Sunday he will not participate in any GOP debates.
This comes after the 2024 MAGA hopeful announced that he plans to skip the first upcoming debate hosted by Fox News Wednesday, August 23 to, instead, interview with Tucker Carlson, the right-wing network's former leading host.
The former president wrote via Truth Social Sunday, "New CBS POLL, just out, has me leading the field by 'legendary' numbers. TRUMP 62%, 46 Points above DeSanctimonious (who is crashing like an ailing bird!), Ramaswamy 7%, Pence 5%, Scott 3%, Haley 2%, Sloppy Chris Christie 2%, 'Aida' Hutchinson 1%. The public knows who I am & what a successful Presidency I had, with Energy Independence, Strong Borders & Military, Biggest EVER Tax & Regulation Cuts, No Inflation, Strongest Economy in History, & much more. I WILL THEREFORE NOT BE DOING THE DEBATES!"
According to The New York Times, Fox News "executives like President Jay Wallace and Chief Executive Officer Suzanne Scott have both recently met with Trump for dinner 'hoping to persuade Mr. Trump to attend the debate,'" but still remain unsuccessful.
The Times notes one of the reasons the ex-president opted not to attend the debate is that "he doesn't want to risk his giant lead in a Republican race that some close to him believe he must win to stay out of prison."
Furthermore, according to the report, "Trump's relationship with Fox — a long-running saga that has been both lucrative and, more recently, extremely costly for the network — is the other issue that looms large in his thinking about the debate, people close to him said."
Reprinted with permission from Alternet.