Trump: When Others Drop Out, I Get Their Voters — It's 'Sad But True'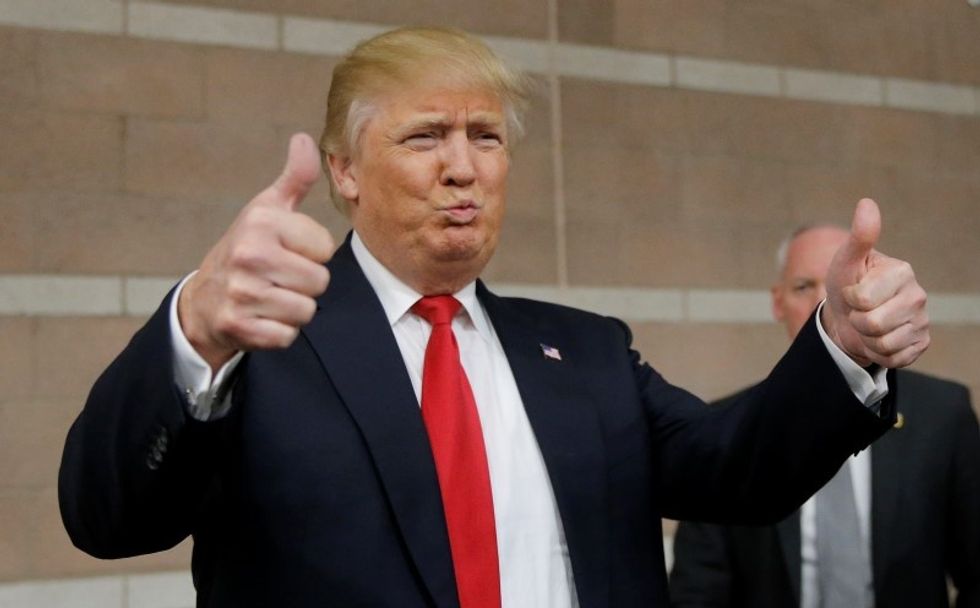 Donald Trump offered a very interesting analysis on Wednesday, debunking the theory that he will be defeated in the Republican primaries as more candidates drop out. But the most interesting part here, really, is his own value judgment of the situation.
The polls show that I picked up many Jeb Bush supporters. That is how I got to 46%. When others drop out, I will pick up more. Sad but true

— Donald J. Trump (@realDonaldTrump) February 24, 2016
Marco Rubio is currently hoping to unite anti-Trump Republican voters around himself, and stop Trump before it's too late. But even as he made TV appearances Wednesday morning to promote this call, one morning news host was immediately pointing out the problem here.
The Donald previously hit on this idea during his victory speech Tuesday night in the Nevada caucuses, as he predicted his continued momentum would cause him to pick up other candidates' supporters as they drop out.
Let's tie this back to our previous theory of Trump's candidacy, and just why his merciless attacks on Jeb Bush were so effective: Trump is a lot like a monkey who walks into a new troop, and then immediately punches the biggest other monkey there in order to become the new reigning alpha-male.
Thus, Trump's victory in tearing down Jeb Bush as the previous (and highly undeserving) pack leader caused him to pick up more and more votes. And as he rams other candidates out of the race, many of their followers will flow right over to him and his latest display of pack dominance.
"Sad but true," indeed.
Photo: Republican U.S. presidential candidate Donald Trump gives thumbs up to caucus goers as he visits a Nevada Republican caucus site at Palo Verde High School in Las Vegas, Nevada February 23, 2016. REUTERS/Jim Young