U.S. Stocks Sink More Than 2 Percent On Bad Manufacturing Data
@AFP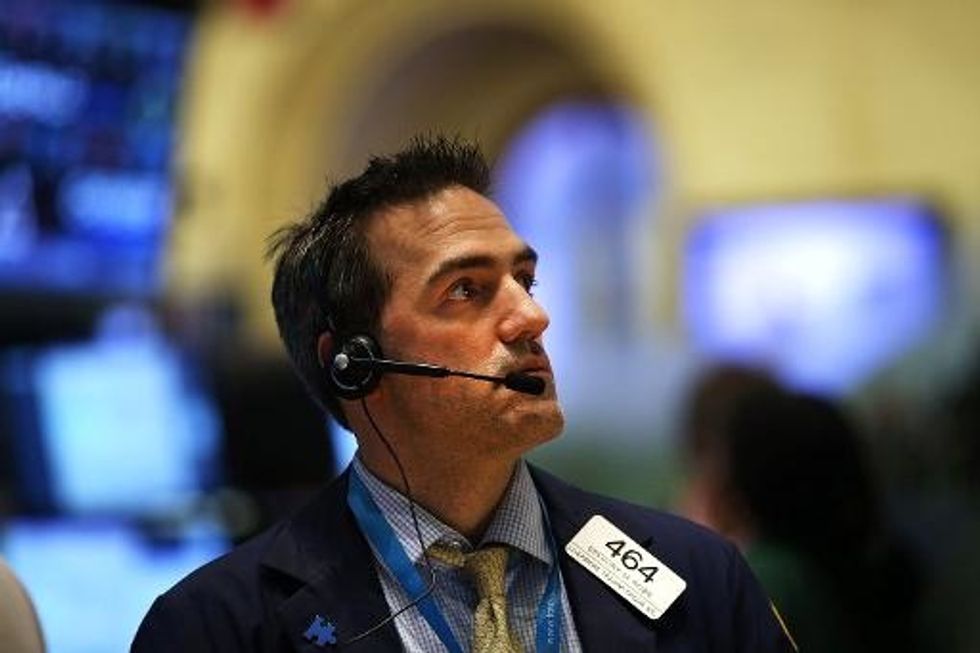 New York (AFP) – U.S. stocks Monday fell more than two percent after a surprisingly weak US manufacturing report sparked another round of selling amid concerns about the strength of the global economy.
The Dow Jones Industrial Average tumbled 326.05 points (2.08 percent) to 15,372.80.
The broad-based S&P 500 fell 40.70 (2.28 percent) to 1,741.89 and the tech-rich Nasdaq Composite Index slumped 106.92 (2.61 percent) to 3,996.96.
"This is the beginning of the correction that we have been waiting for," said Peter Cardillo, chief market economist at Rockwell Global Capital.
The sell-off came after a report showing U.S. manufacturing sector growth slowed sharply in January. The Institute for Supply Management's purchasing managers index sank to 51.3 from 56.5 in December, not far above the 50 level between expansion and contraction.
Cardillo said economic data "are certainly not good," but noted that some of the weakness could be attributed to extremely cold weather that depressed consumption and other activity.
Scott Wren, senior equity strategist, said a stocks correction was inevitable after investors excessively bid up stocks in late 2013 on improving economic data.
"We're in a modest-growth, modest-inflation environment," Wren said. "People got carried away with a perceived acceleration of the economy," Wren said.
Wren predicted the S&P 500 could fall as low as 1,700, but recommended that clients use the retreat as a buying opportunity.
AFP Photo/Spencer Platt