WATCH: Obama Offers New Plan To Make College More Affordable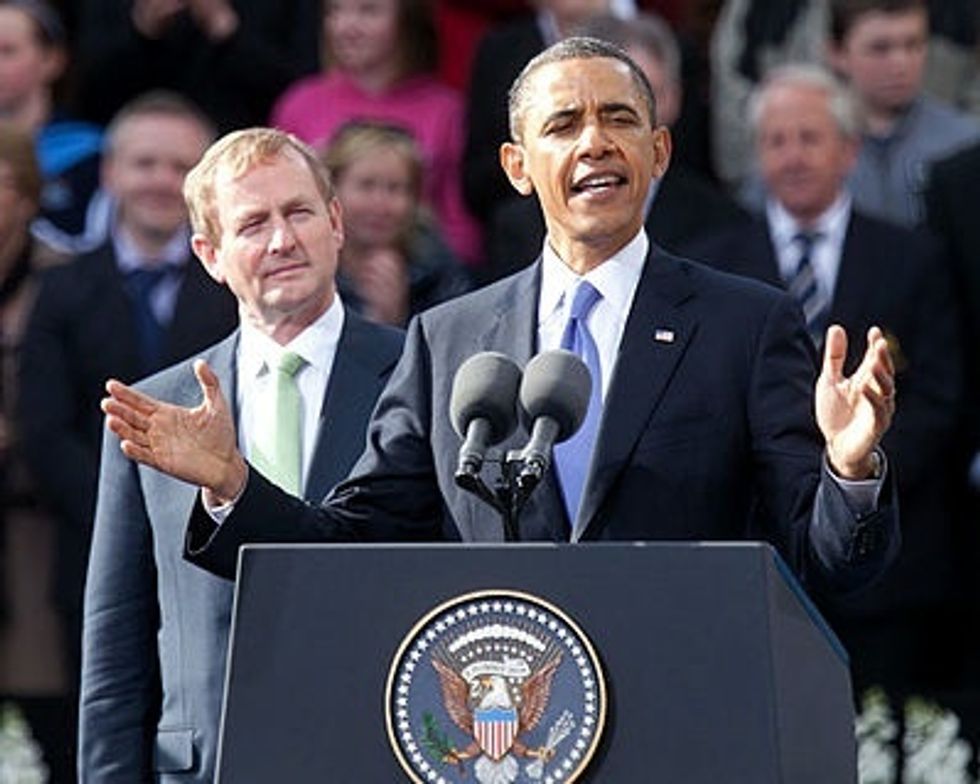 President Obama unveiled a far-reaching plan on Thursday to help students afford college by holding educational institutions accountable for student outcomes.
"Our current trajectory is unsustainable," he said, in a speech at the University of Buffalo in Buffalo, New York.
The plan calls for a new way to rate colleges, which will "jumpstart new competition." The new system will judge schools based on tuition rates and number of low-income students, as well as graduation rates and the number of students who graduate with debt. Once these ratings are established in 2015, they will be used to award federal aid.
The president pointed out the role the financial crisis has played in putting college out of reach for many, noting that college endowments, along with state funding, were cut because of the recession. While college tuition has increased by 250 percent in recent years, the average family income has increased by only 16 percent.
The result: The average student in New York graduates with $26,000 in debt.
Obama said he would "deliver on a promise [he] made last year," by raising federal funding for colleges and universities that keep tuition costs down. He also urged Congress to pass legislation that would accept more students into the "pay as you earn" federal loan repayment plan. The plan caps loan repayments at 10 percent of a borrower's income.
"Government shouldn't see student loans as a way to make money, but as a way to help students," he said.
The president insisted that schools and students have to do their part to encourage smart lending. Given that student loans are especially hard to repay for students who don't finish college, he said, students who have not finished all their classes for one semester should not be given grants for the following semester.
Obama encouraged colleges to embrace "innovative ways" to further higher education, including online classes, which are cost-effective and have been successful for schools like Georgia Tech. He also spoke about colleges that are experimenting with a credit-based system, in which students who master course material faster can graduate earlier.
The president's entire message was grounded in the idea that higher education strengthens the middle class.
"Higher education should not be a luxury," Obama said. "It is an economic imperative that every family in America should be able to afford."
President Obama's remarks can be seen below: