Will We See A Trump Vs. Cuomo Street Fight In 2020?
@FromaHarrop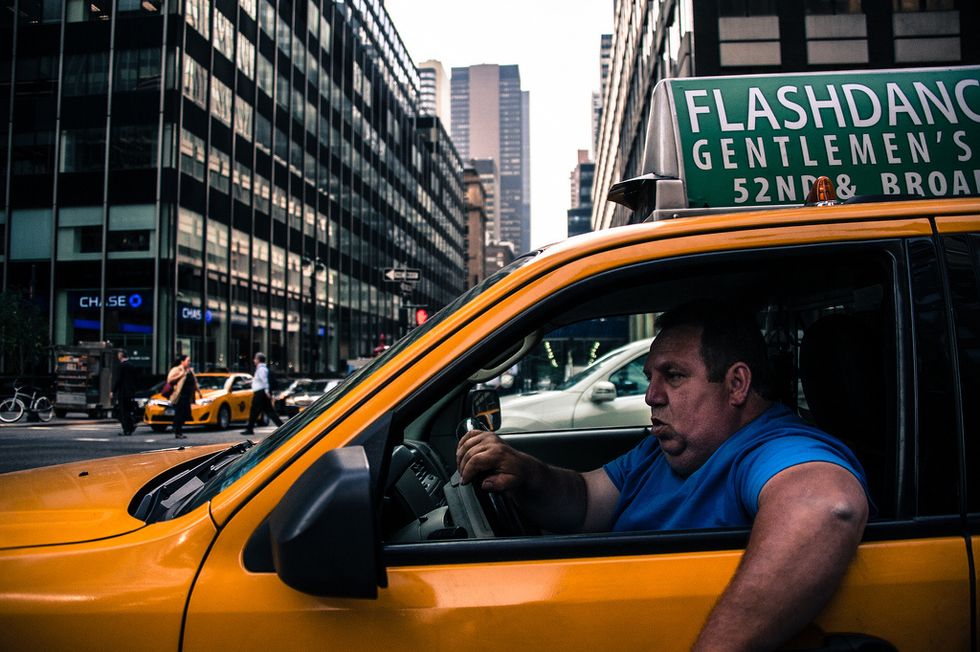 Reprinted with permission from Creators.
Democrats scouring their ranks for a 2020 presidential candidate should put Andrew Cuomo high on their list. The New York governor is already on the case, giving speeches tailored for the Iowa caucuses.
Assuming Donald Trump wins the Republican nomination for a second term, Cuomo would be an especially strong combatant. Five reasons:
1) Cuomo is a New Yorker. He knows Trump's New York act. He knows that almost anything could come out of Trump's mouth and can see a sucker punch a mile away.
During Cuomo's recent State of the State address, a picture of an empty Oval Office flashed on a screen. (A subtle touch.)
2) Like Trump, Cuomo promotes his family roots in the working borough of Queens. When running for New York attorney general in 2010, Cuomo made clear that Queens formed him. "That's where we grew up," he said. "I lived in Queens. I went to school in Queens. I worked in Queens."
Trump's tough-guy outer-borough accent gave him a ring of authenticity among many working-class Americans across the country. Cuomo knows the patter. He says things like "Anxiety is at a fever pitch. You feel it up around your neck."
3) Cuomo is a centrist skilled at juggling various constituencies. Sure, he's friendly with Wall Street. Wouldn't you be if financial services provided your state's largest payroll?
His father, the late Gov. Mario Cuomo, was a master at negotiating the culture war. He famously announced his personal opposition to abortion while not restricting it. (Activists back then saw no reason to punish the elder Cuomo for his views, as long as he didn't act on them.)
4) Andrew Cuomo is unafraid of the left flank. His quest for another term as governor has encountered a speed bump in the form of actress Cynthia Nixon. Nixon has zero experience in government but uses her celebrity to draw attention to her hot lefty rhetoric. This was enough to win her the endorsement of the Working Families Party. The WFP is a small party but big enough to act as spoiler in a close general election.
Look at what happened next. Two powerful unions, comprising service employees and communications workers, left the WFP in protest of the Nixon endorsement. Several labor leaders then accused the WFP of replacing trade union workers with "lifestyle progressives." Ouch.
If unions or anyone gives money to WFP-affiliated groups, Cuomo said, "they can lose my number."
Cuomo is not playing nice. That's the kind of person you'd want running against Trump.
5) Barbs from the left notwithstanding, Cuomo has a solid progressive record. He raised the minimum wage, launched a paid family leave program and secured significant new funding for education. He is pushing to divest the state's enormous pension funds of fossil fuel investments and has an ambitious plan to switch the state to green energy.
It's not all tailwinds, though. A former top aide earned three convictions for corruption. Let it be said, however, that a pay-to-play probe of that sort would be a slow day for Trump.
Cuomo would be less likely than Hillary Clinton to habitually go on the defensive after attacks. He is not the deer in the headlights. He's the headlights.
The New York tabloids are rollicking over the current spectacle of Trump's (and Sean Hannity's) lawyer and a porn star filing into the same courtroom, news photographers toppling the fences. Imagine the delirium should a Queens-vs.-Queens presidential slugfest come to pass.
On a more serious note, the nation desperately needs a president who is not Donald Trump. Cuomo could handle him in the ring, and that should make him a leading contender.
Follow Froma Harrop on Twitter @FromaHarrop. She can be reached at fharrop@gmail.com.To find out more about Froma Harrop and read features by other Creators writers and cartoonists, visit the Creators webpage at www.creators.com.