No, Bill Clinton Did Not Call Obamacare 'Crazy'
@FromaHarrop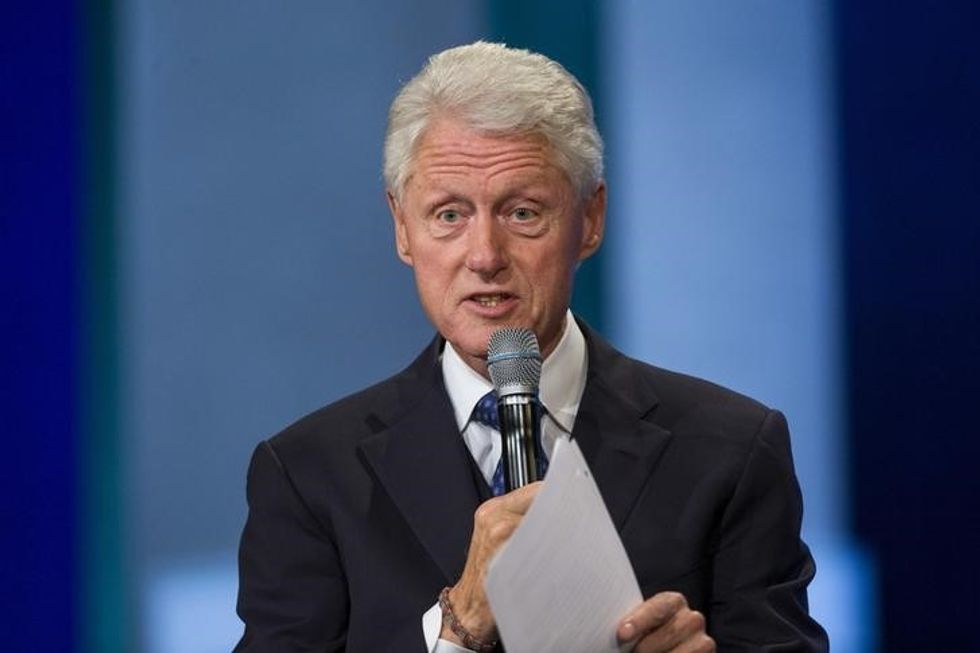 Spurred by screaming headlines about "skyrocketing" premiums on some government insurance exchanges, Obamacare foes are dredging up Bill Clinton's colorful quote regarding the Affordable Care Act. No, Clinton didn't call it "crazy."
This is what Clinton said (after noting that over 20 million more Americans now have health care): "The people who are out there busting it, sometimes 60 hours a week, wind up with their premiums doubled and their coverage cut in half. It's the craziest thing in the world."
And he's right about this aspect of Obamacare. Something's wrong when the poor and middling are subsidized and those over 65 — paupers and billionaires alike — bask in the security of Medicare but the middle and upper-middle classes get whacked, or seem to.
Let's put the matter in context and in proportion. Let's do some grown-up explaining.
To start, the unsubsidized folks facing 25 percent jumps in premiums (mid-level plans are the benchmark) are a small group. Less than 10 percent of Americans buy insurance on the federal and state exchanges. That's about 12 million people, versus the 155 million who are covered at work. And 86 percent of people on the government exchanges get federal assistance to pay their premiums. More will qualify for subsidies as the premiums go up.
Secondly, the 25 percent figure is an average. The increases are very large in Phoenix (up 145 percent) and Birmingham, Alabama (up 71 percent). But in Ohio, it's only 2 percent, and in a few markets, premiums are actually going down. In Providence, Rhode Island, for example, they've fallen 14 percent.
Obamacare overall hasn't been a bad deal, even for most of the unsubsidized customers using the government marketplaces. After adding in the stiff 2017 price increases, average exchange premiums will still be lower than predicted when the health care reform law was enacted in 2010.
Furthermore, unsubsidized premiums on the government exchanges have actually been 10 percent lower than the full premiums in employers' plans. That's an average $464 a month, versus $516.
Workers often think of their costs as what they directly contribute for their company's coverage. They don't consider what the employer pays, a sum that gets taken out of paychecks.
The markets suffering the biggest surge in premium costs are those where insurers are pulling out or back. In North Carolina, for example, 95 of the counties have only one insurer, and five have only two.
The reason, insurers say, is that the pool of customers is sicker than anticipated. It's no small irony that one reason more healthy specimens didn't sign up is that employers haven't been ditching their company plans as Obamacare's enemies said would happen. And people on employer plans tend to be healthier.
What do we do about this? First off, elect Hillary Clinton president. She understands health care inside and out.
Donald Trump knows zip. "All of my employees are having a tremendous problem with Obamacare," he said. Not true! Most of his workers are on his company plans, which means they're not on Obamacare.
Clinton is calling for a "public option," a government-run insurance plan that could boost competition in the marketplaces.
Clinton would let Americans ages 55 to 64 buy in to Medicare. She should keep moving down the age ladder until everyone's getting Medicare — and America has one efficient and uncomplicated system for health coverage.
Could Obamacare have been better designed? Sure. As they say in politics, a camel is a horse made in committee. But this camel functions a lot better than the wheezing health-coverage beast we had in the pre-Obamacare era. Now that was crazy.
Follow Froma Harrop on Twitter @FromaHarrop. She can be reached at fharrop@gmail.com. To find out more about Froma Harrop and read features by other Creators writers and cartoonists, visit the Creators webpage at www.creators.com.
Photo: Former U.S. President Bill Clinton speaks during the Clinton Global Initiative's annual meeting in New York, September 29, 2015. REUTERS/Lucas Jackson