David Cameron To Scott Walker: No, I Didn't Trash Obama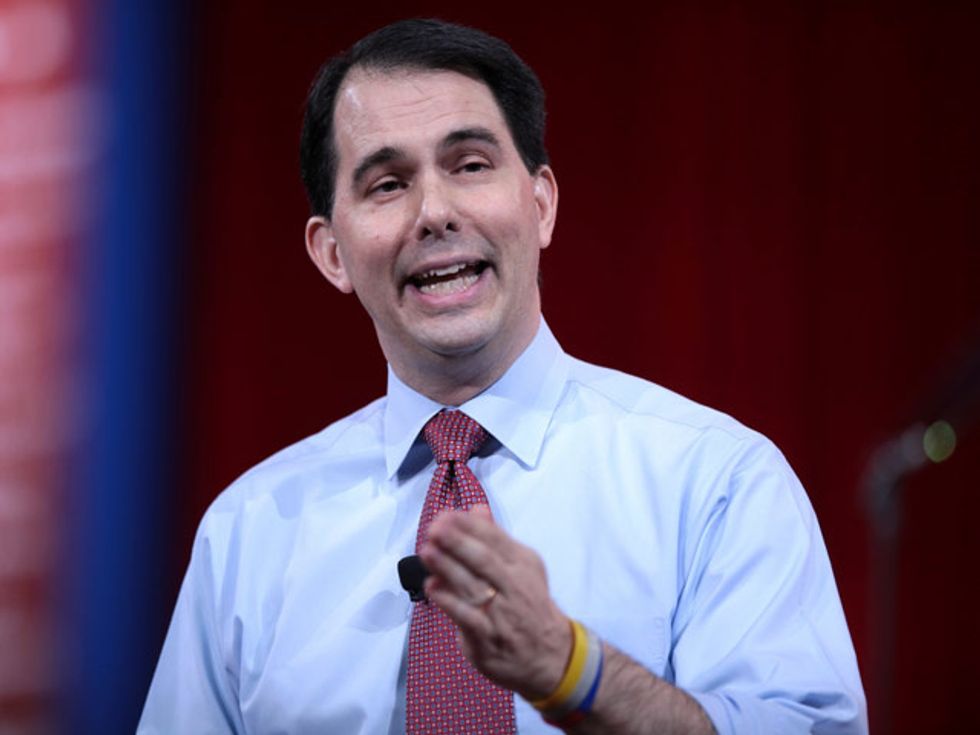 Governor Scott Walker (R-WI) is getting some serious pushback on his claim that British prime minister David Cameron criticized President Obama's foreign policy record in a meeting with the prospective GOP presidential candidate — specifically, he's getting it from Cameron's office.
"I heard that from David Cameron back in February when we were over at 10 Downing," Walker reportedly told GOP donors on Friday. "I heard it from other leaders around the world. They're looking around realizing this 'lead from behind' mentality just doesn't work. It's just not working."
However, a spokesperson at 10 Downing Street told Time: "The prime minister did not say that and does not think that."
Cameron, leader of the United Kingdom's Conservative Party, is in fact well known to be among President Obama's closer allies and personal friends in the international sphere.
Photo: Governor Scott Walker of Wisconsin speaking at the 2015 Conservative Political Action Conference (CPAC) in National Harbor, Maryland. (Gage Skidmore via Flickr)