Endorse This: You Won't Catch Lindsey Graham Doing That!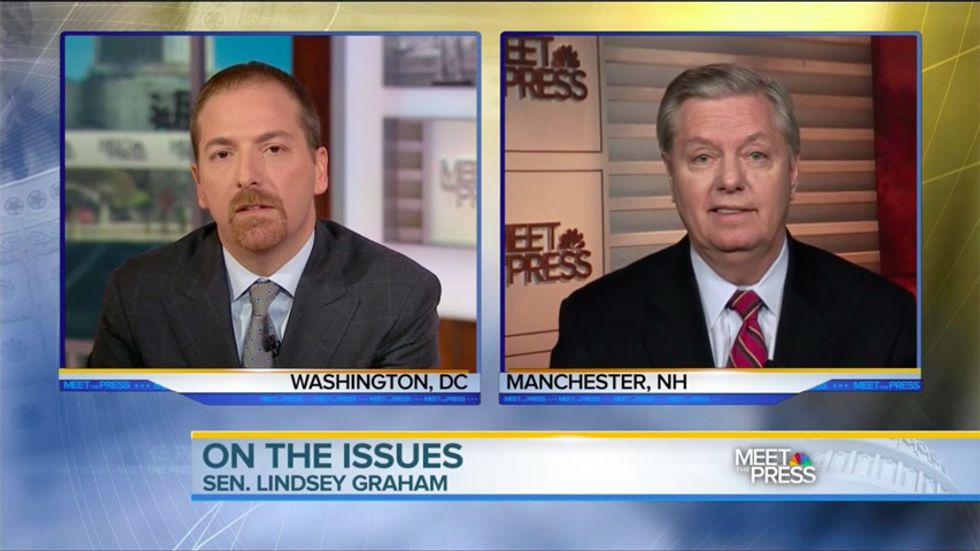 Senator Lindsey Graham (R-SC) is among the GOP ranks who are really trying to nail down Hillary Clinton on her emails. But it turns out he's got his own special practice for email messaging. (And remember, he sits on a key Senate subcommittee on Privacy, Technology and the Law.)
Click above to watch Graham explain that you can have all of his emails — in fact, you kind of already have all of them — then share this video!
Video viaMeet the Press/NBC News.
Get More to Endorse Delivered to Your Inbox
[sailthru_widget fields="email,ZipCode" sailthru_list="Endorse This Sign Up"]