What Fox's Bret Baier Revealed About Himself In Texting With Carlson
@CourtneyHagle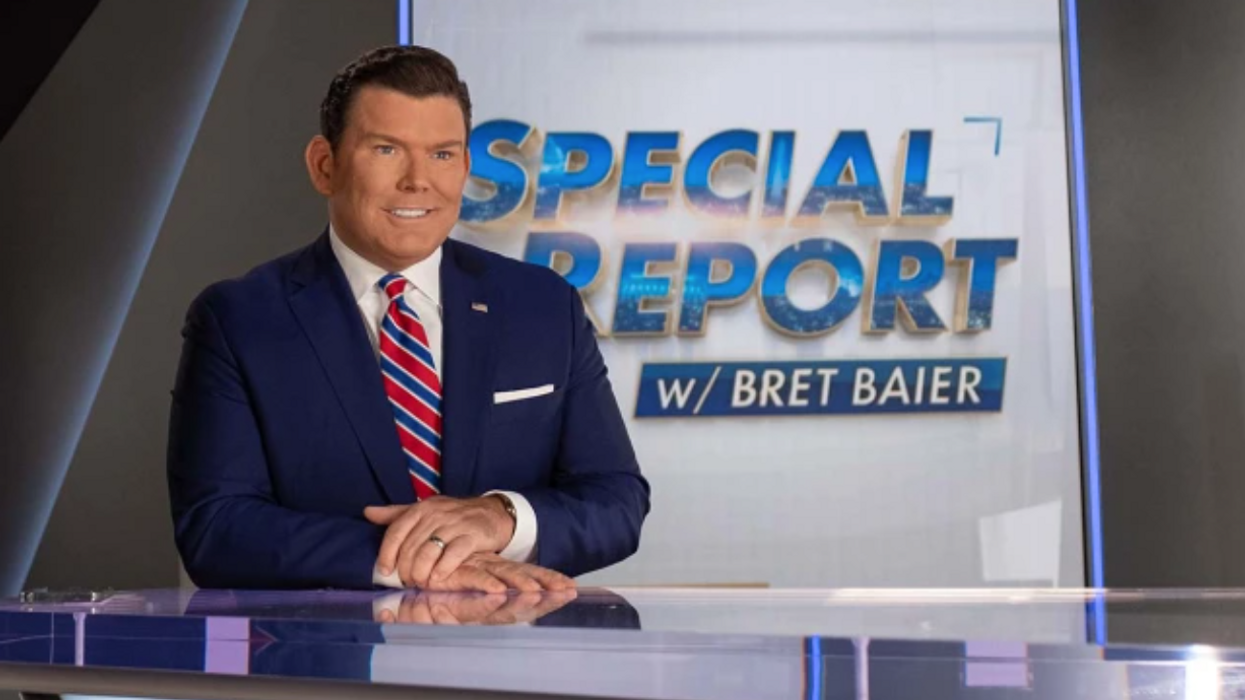 On May 5, The Daily Beastreported on texts between Fox News anchor Bret Baier and the recently fired former face of the network, Tucker Carlson. The texts highlight Baier's fixation on ratings above honest reporting and illustrate, yet again, that Fox News is a toxic brand for advertisers.
Baier is a supposed "straight news" anchor who is sometimes misleadingly held up as a more earnest, fact-based reporter as compared to his opinion-side counterparts despite his own history of shoddy, partisan hackery. In the texts, Carlson expressed concern over Fox News' decision to call the 2020 presidential race in Arizona — an accurate call that was controversial only among right-wing election deniers — saying that they "could really fuck up a lot of what we've built" and Baier replied, "I totally agree."
Carlson reached out to Baier to complain that he felt the network wasn't taking viewer concerns about the call "seriously enough" and said they need to "reassure our core audience. They're our whole business model." Baier affirmed Carlson's concerns and said that he was "pushing for answers" and that he thought "they will slow walk" calling Nevada's race. Baier and Carlson strategized options for alleviating audience concerns as Baier agreed with Tucker's claim that he needs "to do whatever I can to keep our numbers up and our viewers happy." Baier also noted that he was "taking major incoming" regarding the decision.
As The Daily Beast reported, the texts illustrate that while Baier tends to represent the supposedly serious "straight news" side of Fox News, network figures will prioritize ratings over fact-checking no matter when their shows air:

The texts between Carlson and Baier stand in contrast to the respective reputations they cultivated at the network—with the former as the network's leading right-wing firebrand seemingly at odds with the "hard news" side anchored by the latter.
And though Baier is often viewed as a consummate newsman, his texts here suggest a commitment to preserving a highly partisan, fact-averse audience over responsible newsgathering.
Fox News has long maintained that there is a difference between its "straight news" reporters like Baier and its "opinion side" hosts like Carlson, and the network has leaned on this excuse to maintain credibility with advertisers. Media Matters has long reported on the myth of Fox's supposed straight news side, and the texts between Baier and Carlson only further illustrate that the entire network has a toxic fixation on prioritizing partisan, damaging lies over legitimate reporting.
Reprinted with permission from Media Matters.