Late Night Roundup: Larry Wilmore vs. Ferguson Police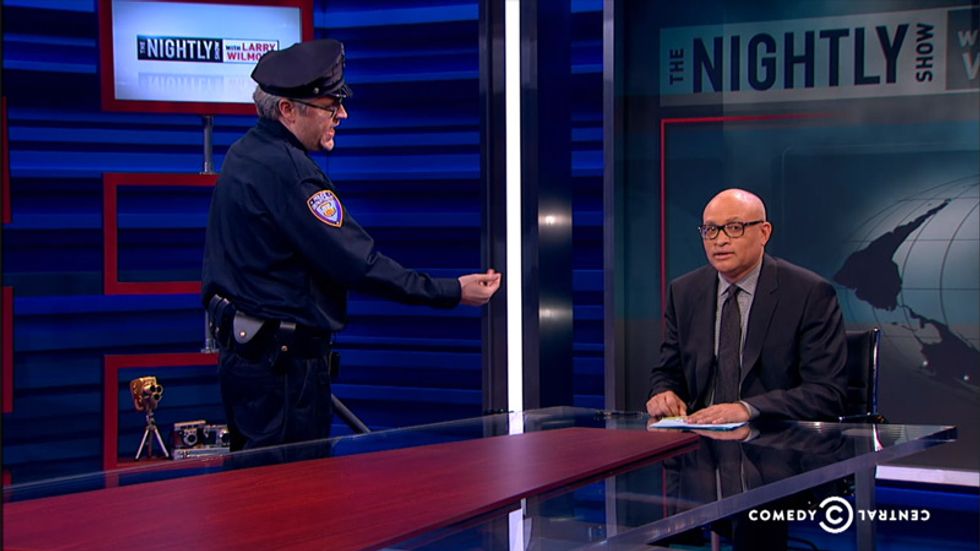 Larry Wilmore highlighted the Justice Department's report on the police in Ferguson, Missouri, and their pattern of targeting black residents for fines and arrests. And there was even a surprise "appearance" by a Ferguson police officer — who'd heard a report that this time slot was recently stolen.
And on The Daily Show, Jessica Williams also had a nasty run-in with the Ferguson ticketing practices.
Seth Meyers featured some bad ideas for TV show sponsors. "At-Home LASIK" is probably not something you should actually try at home.
Jimmy Kimmel reviewed the Weather Channel's coverage of what his been dubbed "Winter Storm Thor." And from his comfortable perch in Los Angeles, Jimmy noticed that there really only seems to be one joke being told over and over again by those reporters in the Northeast.