Democratic Governors Plan To Stockpile Abortion Medications
@Rebekah_Sager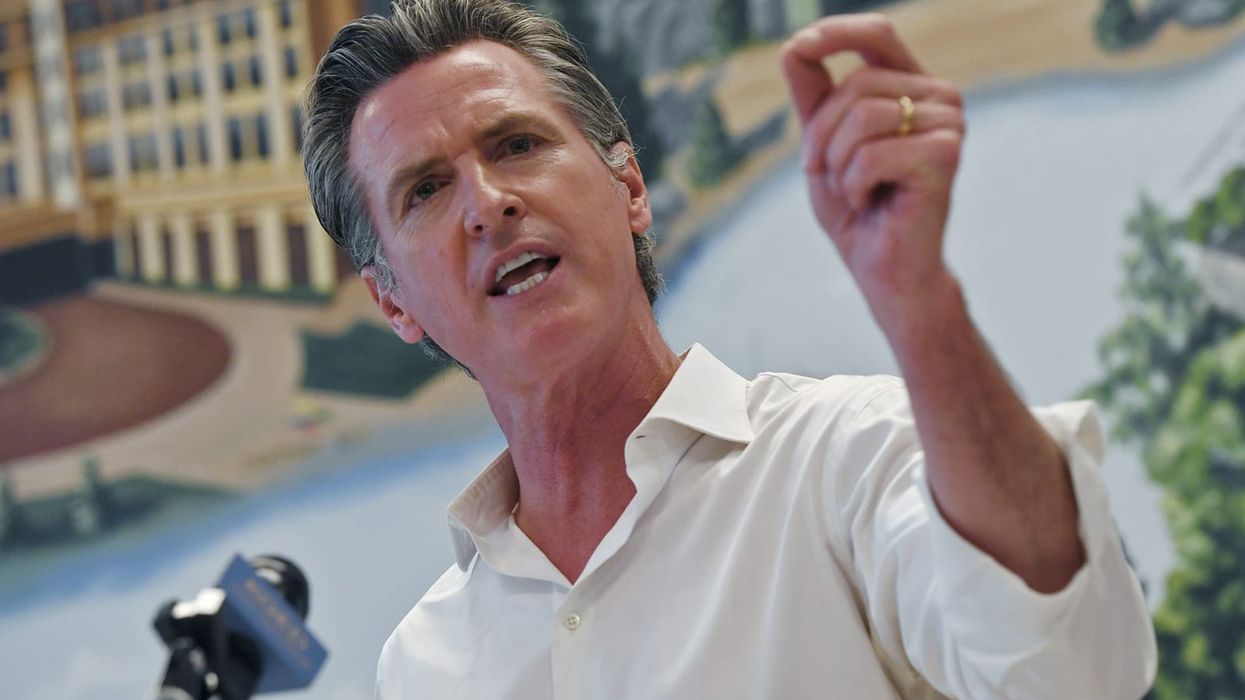 Following the unprecedented decision by a federal judge in Texas to stay the Food and Drug Administration's approval two decades ago of the abortion medication mifepristone, officials in Democratic-led states are now stockpiling both that medicine and a second one used in abortions, misoprostol, to ensure that they remain accessible to patients.

So far, Democratic officials in Washington, California, New York, and Massachusetts have announced measures to purchase and store large quantities of the drugs in their states.
New York Gov. Kathy Hochul said Tuesday that the state would purchase 150,000 mifepristone pills.
During a Planned Parenthood conference, Hochul said: "I'm proud to announce that New York State will create a stockpile of misoprostol, another form of medication abortion. … Extremists, judges have made it clear that they won't stop at any one particular drug or service. So it's going to ensure that New Yorkers will continue to have access to medication abortion no matter what."
Connecticut has not yet begun storing mifepristone, but that state's Attorney General William Tong says his office has been proactively notifying pharmacies to confirm that the drug remains legal in the state and to offer support should a Republican attorney general in another state try to convince them otherwise.
On Monday Tong said: "(I'm) obviously deeply disappointed that my colleagues have taken that action. … We're pushing back on that. We're in communication with all the big pharmacy chains, advising them of their rights and obligations here in Connecticut."
According to Bloomberg, Massachusetts Gov. Maura Healey announced her state would reserve 15,000 doses of mifepristone. She also issued an executive order both to safeguard the availability of the medication and to protect physicians who perform abortion procedures in her state, the Guardian reports.
In early April, Washington Gov. Jay Inslee announced his state would invest in a three-year supply of mifepristone. In a statement, Inslee said that his office had "directed the state Department of Corrections, using its existing pharmacy license, to purchase the medication last month. The full shipment was delivered on March 31."
Inslee tweeted on Monday: "After we announced our actions last week to protect access to mifepristone, it's heartening to see other states doing the same. To be clear: no matter the outcome of the TX case, WA's laws ensure we will be able to sell and distribute this medication."
Mifepristone and misoprostol are used in a two-drug procedure to terminate a pregnancy through 10 weeks' gestation. The drugs are used in over half the abortions carried out in the U.S.
Misoprostol can be used on its own and is effective for abortions, but the two-drug combo has fewer side effects, and both drugs are commonly used in treating cases of miscarriage.
On Friday, after the ruling by Texas U.S. District Court Judge Matthew Kacsmaryk ordering a stay of the FDA's 23-year-old approval of mifepristone, California Gov. Gavin Newsom announced that the state has already collected 250,000 doses of misoprostol, with nearly two million more pills coming.
"In response to this extremist ban on a medication abortion drug, our state has secured a stockpile of an alternative medication abortion drug to ensure that Californians continue to have access to safe reproductive health treatments," Newsom said in a statement Monday. "We will not cave to extremists who are trying to outlaw these critical abortion services. Medication abortion remains legal in California."
The office of Pennsylvania Gov. Josh Shapiro has launched a new website offering facts and information on abortion care.
In a statement following Kacsmaryk's ruling, Shapiro said, "Your rights and freedoms here in Pennsylvania have not changed — you can get a safe, legal medication abortion using mifepristone in our Commonwealth." He added, "As your Governor, I believe decisions on reproductive care are to be made between women and their doctors, not extremist politicians or radical court rulings."
Reprinted with permission from American Independent.