Mike Pence And Anti-Abortion Groups Escalating Attacks On Trump
@next2godwin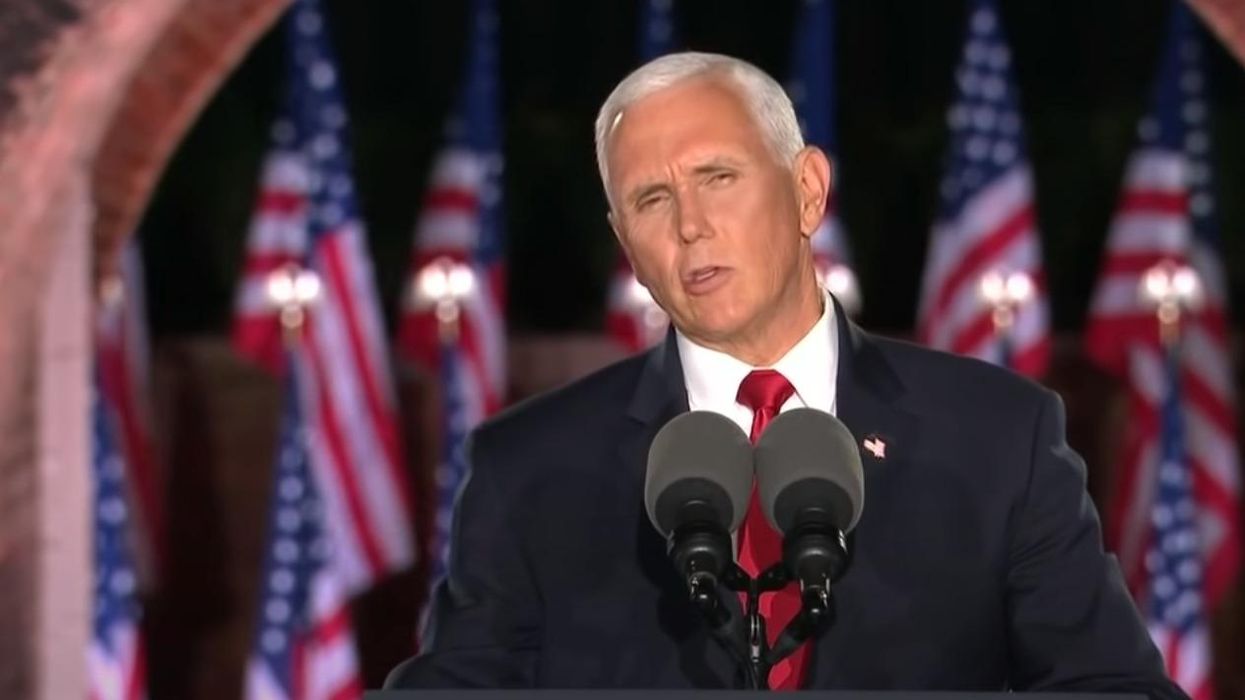 A leading anti-abortion group, Susan B. Anthony Pro-Life America (SBA), has slammed former President Donald Trump for avoiding questions on abortion access and threatened to campaign against him if he doesn't commit to a national abortion ban of no more than 15 weeks into pregnancy.
The group issued its warning after the Trump campaign told The Washington Postthat Trump believes the Supreme Court — in its controversial ruling that reversed its longstanding position in Roe v Wade — was correct to leave abortion laws at the state level.
"President Donald J. Trump believes that the Supreme Court, led by the three justices which he supported, got it right when they ruled this is an issue that should be decided at the state level," Steven Cheung, a Trump campaign spokesperson, told the Post.
SBA president Marjorie Dannenfelser called the statement a "morally indefensible position for a self-proclaimed pro-life presidential candidate" in her scathing response, which mentioned Trump by name.
"President Trump's assertion that the Supreme Court returned the issue of abortion solely to the states is a completely inaccurate reading of the Dobbs decision and is a morally indefensible position for a self-proclaimed pro-life presidential candidate to hold," Dannenfelser said.
"Life is a matter of human rights, not states' rights," she added. "We will oppose any presidential candidate who refuses to embrace at a minimum a 15-week national standard."
Responding to Dannenfelser, a Trump spokesperson told NBC News that the "focus here should be on saving lives and avoiding the Radical Left's traps, not on dividing the pro-life community."
Prominent Republican pols, including Trump, have either softened or wholly abandoned strict positions on abortion after the Supreme Court's decision to end 50 years of federal abortion rights sparked a rise in the already strong support for reproductive rights.
A PRRI poll conducted throughout 2022 found that most Americans (63 percent) opposed the Supreme Court's decision to overturn Roe, with 43 percent saying they "strongly opposed" the ruling.
In addition, nearly 70 percent of Americans are dissatisfied with the country's abortion laws, a Gallup poll released in February found. In contrast, only 15 percent believe abortion laws ought to be stricter.
According to the Post, Republicans — reeling from their underwhelming performance in the 2022 midterms, whose exit polls showed abortion as the second most important issue for voters after inflation — have privately considered toning down their anti-abortion rhetoric and instead depicting Democrats as villains on the matter.
Speaking virtually on Saturday at the Iowa Faith and Freedom Coalition, a conservative event for evangelicals, Trump did just that, falsely implying that Democrats supported "ninth-month" abortions.
"I will continue to stand strong against the extreme late-term abortionists in the Democrat Party who believe in abortion on demand in the ninth month of pregnancy," Trump said, per Fox News.
Trump's former vice president, Mike Pence, attended the event in person and criticized his former boss for his "states' only issue" position on abortion, telling reporters that the Supreme Court's Dobbs ruling "did not mean that [abortion is] a state's only issue."
Pence said, "All it meant was that states now have the ability to craft legislation that protects the unborn. I also hold to the view that Americans want to see leaders at both ends of Pennsylvania Avenue who will stand for the sanctity of life."