Whitmer Signs Bill Erasing Michigan's Century-Old Abortion Ban
@Rebekah_Sager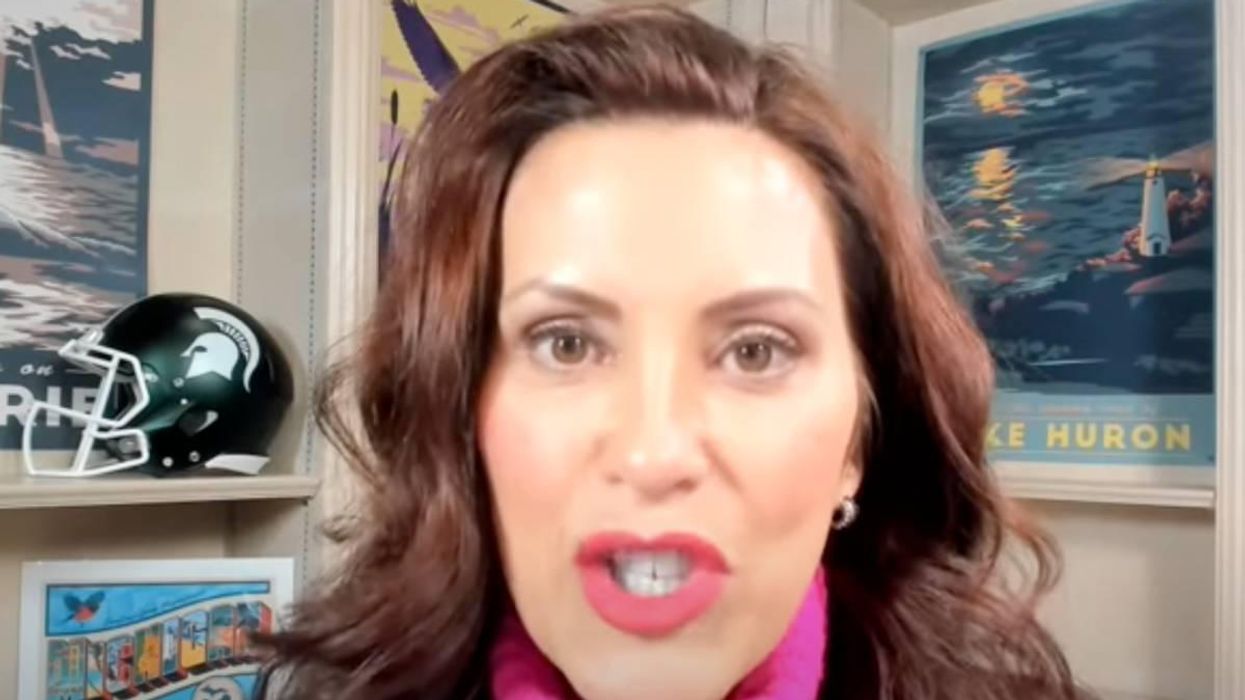 Democratic Gov. Gretchen Whitmer signed a bill on Wednesday repealing a Michigan law that's been on the books since 1931 that had made it a felony to help a pregnant person get an abortion, with a penalty of up to four years in prison and up to a $5,000 fine.

"I'm excited today to be signing a bill that will repeal our extreme 1931 law that bans abortion and criminalizes nurses and doctors for just doing their jobs," Whitmer said Wednesday." This is a long overdue step. No one is gonna restrict our reproductive rights and freedom in this state. No one."
Up until the U.S. Supreme Court overturned Roe v. Wade in June 2022, the state's 1931 law had been unenforced. Then last year, after the court's decision in Dobbs v. Jackson Women's Health Organization, it was blocked by a restraining order issued by Oakland County Judge Jacob Cunningham after a ballot proposal was introduced by a citizens group to add an amendment to codify abortion in the state's Constitution. According to NPR, 753,759 signatures were collected in favor of adding the amendment to the ballot.
The midterm elections in November 2022 saw a record turnout of voters who passed the measure, successfully amending the Michigan Constitution and effectively nullifying the 1931 law and enshrining abortion rights.
"To all the women and girls and our allies in states that don't value you or your rights, maybe you should come to Michigan," Whitmer said.
H.B. 4006, the bill repealing the abortion ban, passed in the Michigan House on March 2, then in the Senate a week later. It repealed both Section 750.14 of the Michigan Penal Code, the felony portion of the bill, as well as Section 750.15, which criminalizes selling or distributing abortion drugs.
Democratic state Rep. Laurie Pohutsky, who introduced the bill in mid-January, said: "We cannot allow archaic laws to remain on our books under the assumption that they'll never be used again. … We don't know what the future will hold and we don't know what plans abortion opponents have."
Participants in the abortion justice movement called Whitmer's signing of the bill on Wednesday a triumph.
Laphonza Butler, the president of EMILYs List, a Democratic-leaning political action committee dedicated to electing pro-abortion rights women to office, said, "Who would have thought two years ago, three years ago, five years ago, that we would be as Democrats looking to Michigan, Kansas, Wisconsin, Montana, and Kentucky to be on the frontline of protecting reproductive freedom for women across this country."
Reprinted with permission from American Independent.