'We're Going To Lose Huge': Mace Warns Of GOP Wipeout Over Abortion (VIDEO)
@next2godwin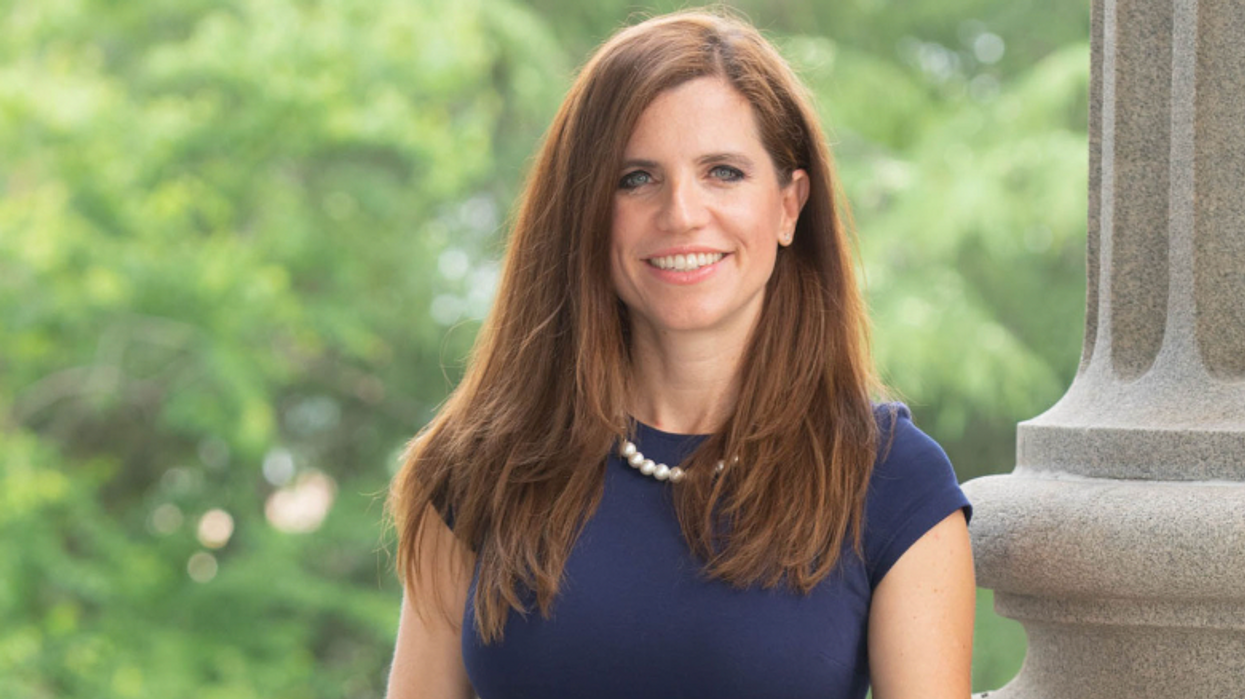 Rep. Nancy Mace (R-SC) warns that the GOP risks facing a wipeout at the polls in 2024 if her colleagues remain focused on passing strict state-level abortion bans rather than finding a "middle ground" on the issue.
Mace, a sometime Trump critic who survived reelection last year, sounded the alarm on ABC's This Week on Sunday, two days after the U.S. Supreme Court chose to keep abortion pills legal, freezing a Trump-appointed federal judge's ruling that restricted the drug.
Taking aim at Florida Gov. Ron DeSantis' new six-week abortion ban legislation and a Republican bill in the South Carolina legislature that proposes "punishment by death" for women who undergo abortions, Mace said the GOP was sending "the wrong message heading into '24."
The Republican insisted that the anti-abortion extremists within her party were out of touch with their constituents, a majority she contended didn't want abortion severely restricted or outlawed.
"We're going to lose huge if we continue down this path of extremities and finding that middle ground. The vast majority of people want some sort of gestational limits, not at nine months but somewhere in the middle," Mace told ABC anchor Martha Raddatz.
"They want exceptions for rape and incest — they want women to have access to birth control," she added.
\u201c\u201cAs Republicans, we need to read the room on this issue because the vast majority of folks are not in the extremes\u2026That is the wrong message heading into \u201924.\u201d \n\nRep. Nancy Mace warns GOP will \u201close huge\u201d if they don\u2019t find \u201cmiddle ground\u201d on abortion. https://t.co/85eY3ZKJdI\u201d

— This Week (@This Week) 1682256707
Indeed, the latest NPR/PBS NewsHour/Marist National poll, released Monday, found that two-thirds of Americans (64 percent), including a majority of Republicans, opposed banning medication abortion — that is, the use of a prescription pill to end a pregnancy.
A CBS News/YouGov poll released over a week before found that 69 percent of Americans who support abortion wanted the Biden Administration to ignore court rulings seeking to end widespread access to the abortion drug mifepristone.
Americans' broad support for abortion after the Dobbs decision has remained the same since the Supreme Court's conservative majority overturned Roe v Wade last June, with a Pew Research Center poll showing that support rose from 61 percent in March 2022 (before the ruling) to 62 percent in July (after the ruling).
Mace's comments offered a window into the divide within the GOP over abortion bans, an issue Republicans, including former President Donald Trump, recognize was central to the party's historic underperformance in the 2022 midterms.
TheWashington Postreported last Thursday that Ronna McDaniel, chairwoman of the Republican National Committee, urged her party's candidates in private to "address abortion" before it damaged them politically.
"You have to address it, not avoid it," McDaniel reportedly said. "And then you can talk about other things."
Former Trump adviser Kellyanne Conway implored Republican donors and candidates to infuse "compassion" into their discussions on abortion and emphasize the need for exceptions in abortion legislation.
During her ABC interview, Mace suggested that anywhere but the fringe of anti-abortion extremism were "commonsense positions that we can take and still be pro-life."
"I saw what happened after Roe v. Wade because I represent a very purple district, as purple as this dress, and I saw the sentiment change dramatically," Mace said. "And as Republicans, we need to read the room on this issue."
\u201c\u201cI want women to know you can be pro-life and be pro-woman. They\u2019re not mutually exclusive.\u201d \n\nGOP Rep. Nancy Mace tells @MarthaRaddatz that Republicans need to "show compassion, especially to victims who have been raped" amid abortion debate. https://t.co/85eY3ZKJdI\u201d

— This Week (@This Week) 1682257508
Mace also argued that dancing around or wholly ignoring the issue of abortion wasn't a position Republicans should take, considering the widespread support for abortion among voters.
"We've buried our heads in the sand. We're afraid to talk about it. Because we're afraid, we want to go to the extreme corners of this issue. But that's not where the vast majority of Americans are right now. And we've got to show compassion, especially to victims who've been raped," said Mace, who has often shared her experience of being sexually assaulted at 16.