South Carolina Republicans Urge Death For Women Who Undergo Abortion
@next2godwin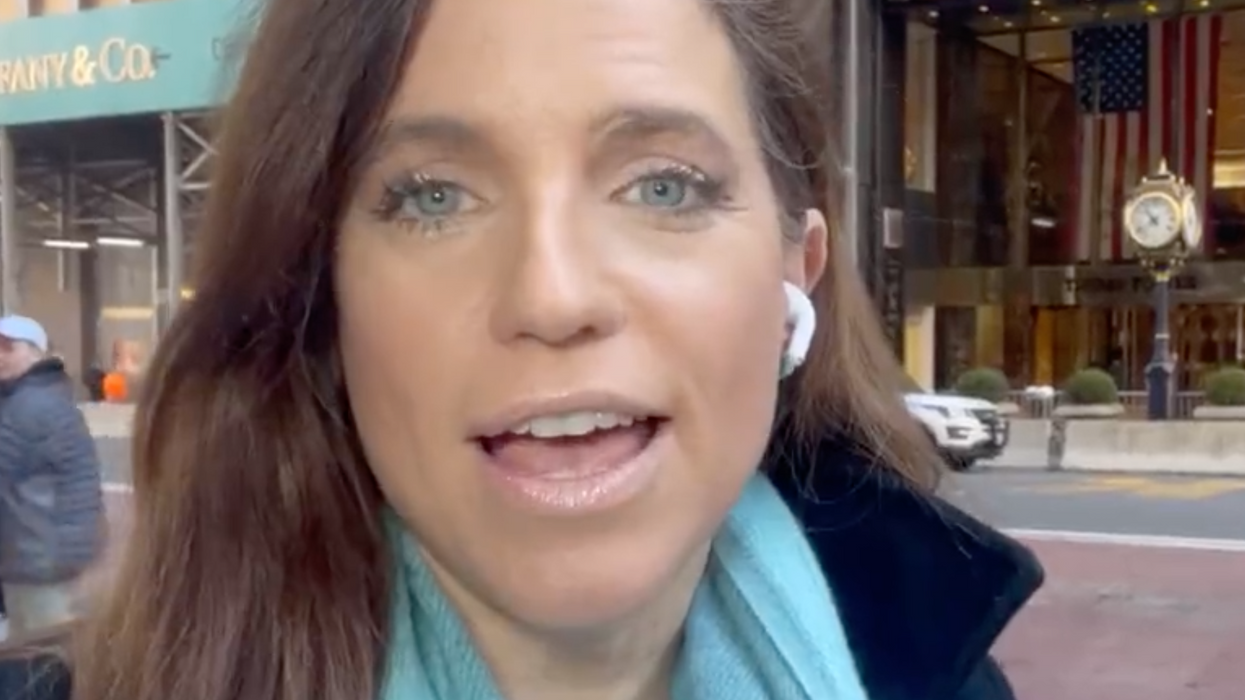 Members of South Carolina's GOP-dominated House of Representatives are mulling a bill — introduced by a pro-Trump Republican and initially sponsored by 21 others — that would make women in South Carolina who undergo an abortion eligible for the death penalty.
According to Rolling Stone, the bill, dubbed "South Carolina Prenatal Equal Protection Act of 2023," would amend the term "person" under state law to include "an unborn child at any stage of development" — even as a fertilized egg.
If passed, the bill will "ensure that an unborn child who is a victim of homicide is afforded equal protection under the homicide laws of the state," including punishment by death for offenders.
The bill explained its use of the term fertilization, stating, "As used in this article, 'fertilization' means the fusion of a human spermatozoon with a human ovum." Such a fusion could happen in just six days after copulation, according to a Planned Parenthood article.
The proposed amendment "[acknowledges] the sanctity of innocent human life, created in the image of God, which should be equally protected from fertilization to natural death," the bill stated.
Rep. Rob Harris, an anti-Roe advocate and Freedom Caucus member, introduced the bill in late February, arguing that abortions should warrant the same punishment as murders.
"We have due process laws, as long as they're followed," Harris said. "I'm not inventing any new processes. The constitution of both states require due process and equal protection. So if you're accused of stealing a candy bar, if you're accused of murdering somebody, it would go through the same process," Harris told WBTV.
The day the Republican majority of the U.S. Supreme Court overturned Roe v. Wade, the landmark ruling that established abortion as a constitutional right, Harris took to his Facebook page to celebrate.
"Praise the Lord! Roe vs. Wade has just been overturned by SCOTUS! Now SC legislators need to step up and save our children! Let's see what they're made of. We'll be keeping a very close eye on them!" he wrote.
Indeed, there are no exceptions for rape and incest in Harris' bill — a point which Rep. Nancy Mace (R-SC), who has long assailed her party's stringent abortion policies, raised on the floor of the U.S. House on Friday, per The Hill.
"To see this debate go to the dark places, the dark edges, where it has gone on both sides of the aisle, has been deeply disturbing to me as a woman, as a female legislator, as a mom, and as a victim of rape. I was raped as a teenager at the age of 16," Mace said.
She added, "This debate ought to be a bipartisan debate where we balance the rights of women, and we balance the right to life. But we aren't having that conversation here in D.C. We aren't having that conversation at home. We aren't having that conversation with fellow state lawmakers."
Harris dismissed Mace's objections in a statement to Rolling Stone, saying, "There are other bills with exceptions, but will do little or nothing to save the lives of pre-born children."
He suggested to the publication that the bill was appropriate because it contained a "'duress' defense for women who are pressured/threatened to have an abortion" exception and another for "medical care to save the mother's life."
"The functional language in that scenario is whether the baby's life is forfeited 'unintentionally' or 'intentionally,'" Harris told Rolling Stone.
When the Rolling Stone reporter asked Harris if it was ironic of him, a member of the "Freedom Caucus," to draft a bill with such harsh restrictions on reproductive freedom, the Republican replied, "Murder of the pre-born is harsh."
Two of the 21 Republicans who initially sponsored the bill, Reps. Matt Leber and Kathy Landing, requested to have their names scrubbed off the list of sponsors on February 28.
Five more Republicans backed out on Monday, the very day Rolling Stone and The Hill reported on the bill.