With 'Death For Abortion' Bill, South Carolina Is Becoming Atwood's Gilead
@LucianKTruscott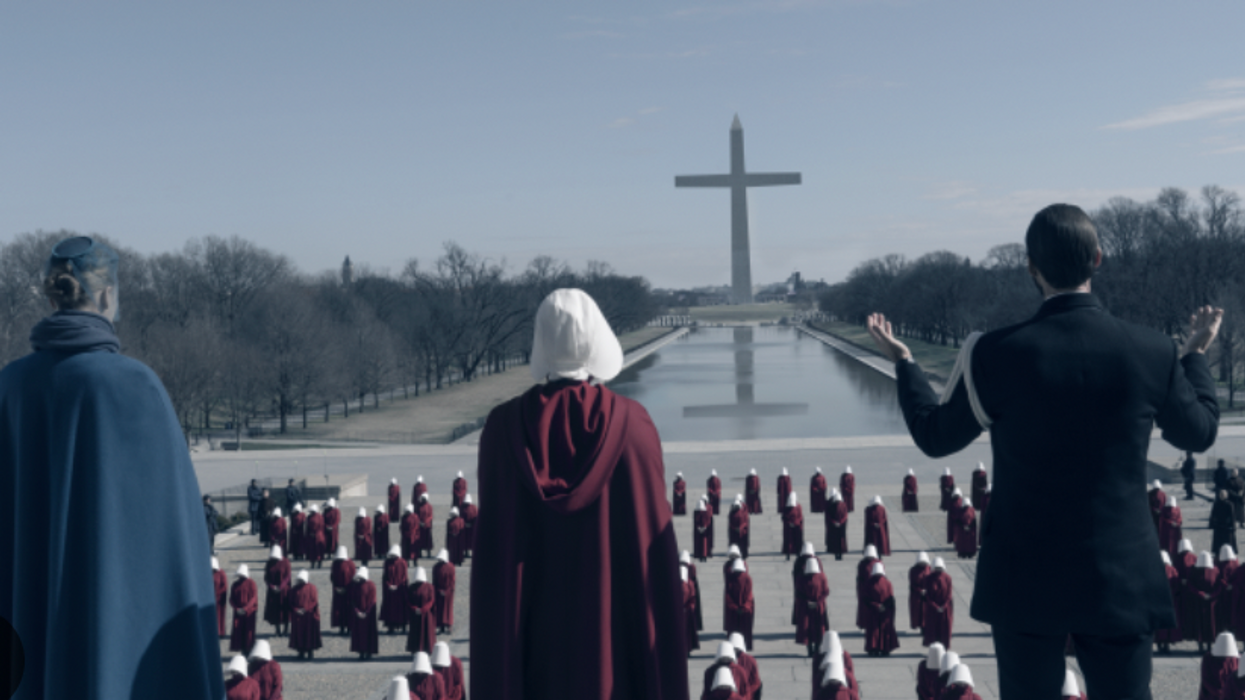 My newsletter depends on paid subscriptions to survive. Please consider becoming a paid subscriber.
On Monday, 21 lawmakers in South Carolina proposed a bill that would punish any woman having an abortion with the death penalty. The bill would define as a "person" a woman's egg that has been fertilized by sperm and apply to "an unborn child at every stage of development from fertilization until birth."
That wasn't enough for them, however. The bill goes on to state that enforcement of the law should "be subject to the same presumptions…as would apply to the homicide of a person who had been born alive." That means they are proposing to treat an abortion as murder, and the woman who has an abortion as a murderer. Incredibly, having proclaimed that a fertilized egg is a "person," they cite the 14th Amendment to the Constitution and its provision that no state shall "deny to any person within its jurisdiction the equal protection of the laws," that protection presumably applying South Carolina's newly created right to life for the fetus.
They finally went there, as the saying goes. The right to life of the fetus now gives the state of South Carolina the right to kill a mother if she aborts one.
They leave an exception for a mother under "threat of imminent death or great bodily injury," but there is no exception for an abortion performed because a mother has been raped or been the victim of incest with a parent, sibling, or close relative. So, if your father raped you, and you're carrying your father's baby – in effect, your own sister – you can be given the death penalty if you abort the resulting fetus.
According to The Hill, "The bill in South Carolina continues a trend of laws in Republican-led states to limit access to abortions and punish it under law after the fall of Roe v. Wade. At least 18 states have imposed near or total abortion bans."
The South Carolina legislation will provide a roadmap for other states wishing to threaten women with death if they have an abortion. Already in the state of Texas, a man has filed a wrongful death suit against three women for helping his ex-wife get the pills necessary to abort her own fetus last year. He is seeking $1 million in damages.
Already the lack of access to safe abortions in red states is forcing women who want to end a pregnancy to give birth to unwanted children. Which raises the question of what could possibly be next? Will they arrest women seeking abortions who cross state borders and put them in a birthing camp, releasing them only after they have given birth? Will they put surveillance in drug stores to identify women buying home pregnancy tests and then issue warrants against the pregnant women, allowing the state to open their private mail to prevent them from receiving abortion pills through the mail?
They should give Margaret Atwood the Nobel Prize for literature for having alerted us to the dystopian world of the "Handmaid's Tale" that is no longer in her sharply imagined future but actively upon us. South Carolina is just the first shiver of an earthquake that will strip women not only of the right to abortion, but of other rights as well. Will the laws surrounding consent to the sex act be next, making a conviction for rape harder to prove? The word chattel comes to mind.
Yesterday, several of the original signatories on the bill withdrew their sponsorship, apparently after having read (1) the bill they signed onto, and (2) the tsunami of negative coverage it generated. This doesn't mean that the belly-slithering chickenshits who pulled their sponsorship won't vote for the bill if it reaches the House floor. My bet is they will, because who controls women's bodies in South Carolina, anyway? Women, or white male politicians? I give you one guess.
Having a womb within your body may soon be as dangerous as walking around carrying a bomb.
Lucian K. Truscott IV, a graduate of West Point, has had a 50-year career as a journalist, novelist, and screenwriter. He has covered Watergate, the Stonewall riots, and wars in Lebanon, Iraq, and Afghanistan. He is also the author of five bestselling novels. You can subscribe to his daily columns at luciantruscott.substack.com and follow him on Twitter @LucianKTruscott and on Facebook at Lucian K. Truscott IV.
Please consider subscribing to Lucian Truscott Newsletter, from which this is reprinted with permission.