Poll: Huge Majority Opposes Ban On Abortion Medications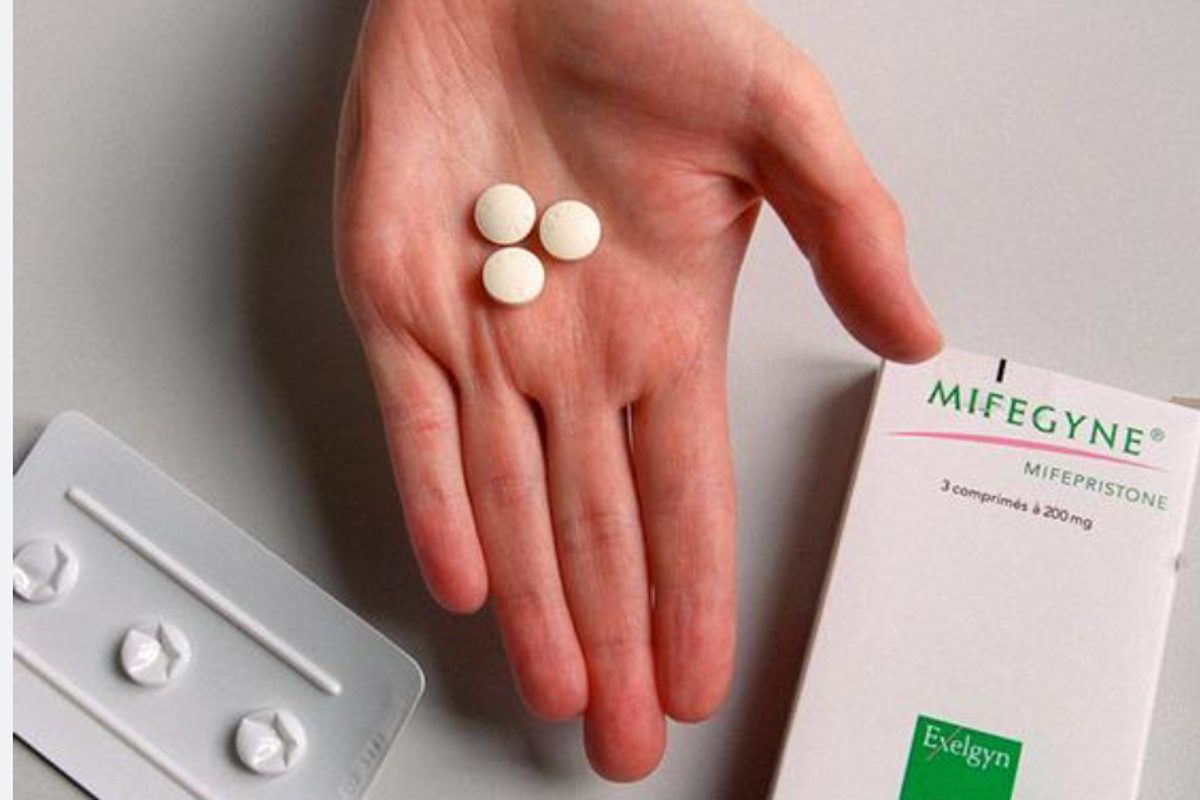 A large majority of Americans oppose a nationwide ban on abortion medication, according to an NPR/PBS NewsHour/Marist poll published on Monday.

The poll found that 64 percent of Americans, including 55 percent of Republicans, oppose a federal ban on mifepristone, a drug that is used in more than half of all abortions in the United States, according to the Guttmacher Institute.
The poll was conducted April 17-19, after Matthew Kacsmaryk, a Donald Trump-appointed federal judge in Amarillo, Texas, ruled on April 7 that the Food and Drug Administration had improperly approved mifepristone more than two decades ago.
Kacsmaryk's ruling would have banned the drug nationwide. But after an appeal from the Biden administration, the Supreme Court ultimately blocked the judge's ruling from taking effect while the legal challenge to mifepristone's approval continues to make its way through the courts.
The new poll found that 61 percent of Americans do not believe a federal judge should be able to overturn the FDA's approval of a prescription drug.
The polling suggests that Republicans could continue to find themselves in electoral peril over their opposition to abortion rights in the United States.
In the 2022 midterms, Republicans underperformed expectations thanks in part to voter backlash over the GOP's extreme legislation banning abortion in states across the country. Republican-controlled legislatures passed near-total bans on abortion after the Supreme Court in June 2022 overturned the landmark decision in Roe v. Wade, which had affirmed the right to an abortion before fetal viability, usually considered to be 24 weeks' gestation.
An anti-abortion state Supreme Court candidate in Wisconsin lost an election in a blowout on April 4 due in part to his anti-abortion stance.
While polling repeatedly shows Americans support abortion rights, Republican lawmakers have continued to pass abortion bans.
On April 14, Florida Gov. Ron DeSantis signed a ban blocking the procedure after six weeks' gestation, before many people even know they are pregnant. The day of a pregnant person's missed period, they are considered four weeks pregnant. That means that with a six-week ban, a person who just missed their period would have days to decide whether they wanted an abortion and secure an appointment for a procedure or a prescription for a medication abortion.
Sen. Lindsey Graham (R-SC), who has been pushing for a nationwide ban on abortion at 15 weeks' gestation, said in a statement to CNN on Sunday that he wants his party to continue to try to pass one.
"I hope the Republican Party can muster the courage to oppose late-term abortion like we have done in the past. My legislation is a good place to start," Graham told CNN. "Like always, it includes exceptions for cases of rape, incest, and life of the mother. The Republican Party must be the party which values, cherishes, and protects life."
Even some Republicans are warning that their party's opposition to abortion rights could sink the GOP in the 2024 elections.
"As Republicans, we need to read the room on this issue, because the vast majority of folks are not in the extremes. … We're going to lose huge if we continue down this path of extremities," Rep. Nancy Mace (R-SC) told host Martha Raddatz of ABC's "This Week" on Sunday. "The vast majority of people want some sort of gestational limits, not at nine months but somewhere in the middle. They want exceptions for rape and incest, they want women to have access to birth control."
Reprinted with permission from American Independent.