Uh-Oh: QAnon Cult Has Seized Control Of Arizona's Republican Party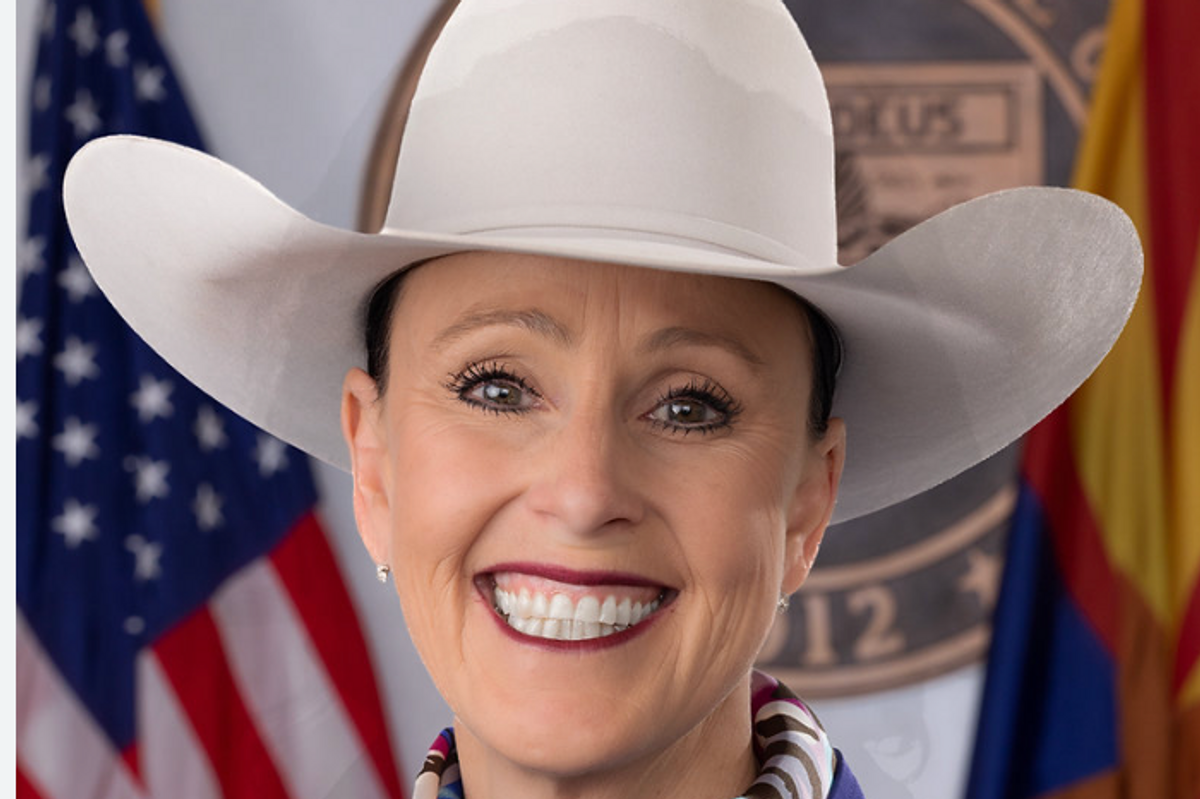 When Arizona Republican legislators recently debuted a committee that was accused of QAnon signaling with its acronym, chair and state Sen. Janae Shamp responded by claiming it was "a goofy accusation." But a review of Shamp's own Facebook posts found that she has frequently promoted the conspiracy theory: She has posted QAnon videos; forwarded conspiracy theories from QAnon influencers; and shared QAnon slogans, including the phrase of the acronym in question.
Republicans in Arizona set up a committee chaired by Shamp to purportedly "examine federal, state and local efforts to mitigate the COVID-19 pandemic." (Its most recent hearing was filled with COVID-19 conspiracy theories.) They named it the Novel Coronavirus Southwestern Intergovernmental Committee, using the acronym "NCSWIC." Reporters and QAnon experts soon raised questions about whether they were nodding to QAnon, which uses NCSWIC to stand for "nothing can stop what is coming." (QAnon followers basically believe what's coming is Trump arresting or destroying the supposed deep state.)
Arizona state Senate GOP spokesperson Kim Quintero called the line of questioning about QAnon "absolutely ridiculous" and "BS." And Shamp responded to the controversy by tweeting: "What a goofy accusation! Sometimes an acronym is just an acronym."
Yet Shamp herself has repeatedly shared the phrase "nothing can stop what is coming." And her Facebook page leaves no doubt that she's a QAnon devotee who is deeply immersed in the violence-linked conspiracy theory.
The following are among numerous examples of Shamp promoting QAnon-tied propaganda on social media. (This is just a sampling of her voluminous activity.)
In addition to Shamp, Arizona state Sens. David Farnsworth, Wendy Rogers, and Justine Wadsack have endorsed or promoted QAnon. Arizona sheriff Mark Lamb, who is running for the U.S. Senate, has also been attempting to appeal to QAnon followers.
Reprinted with permission from Media Matters.