Santos Staffer Indicted On Wire Fraud And Identity Theft Charges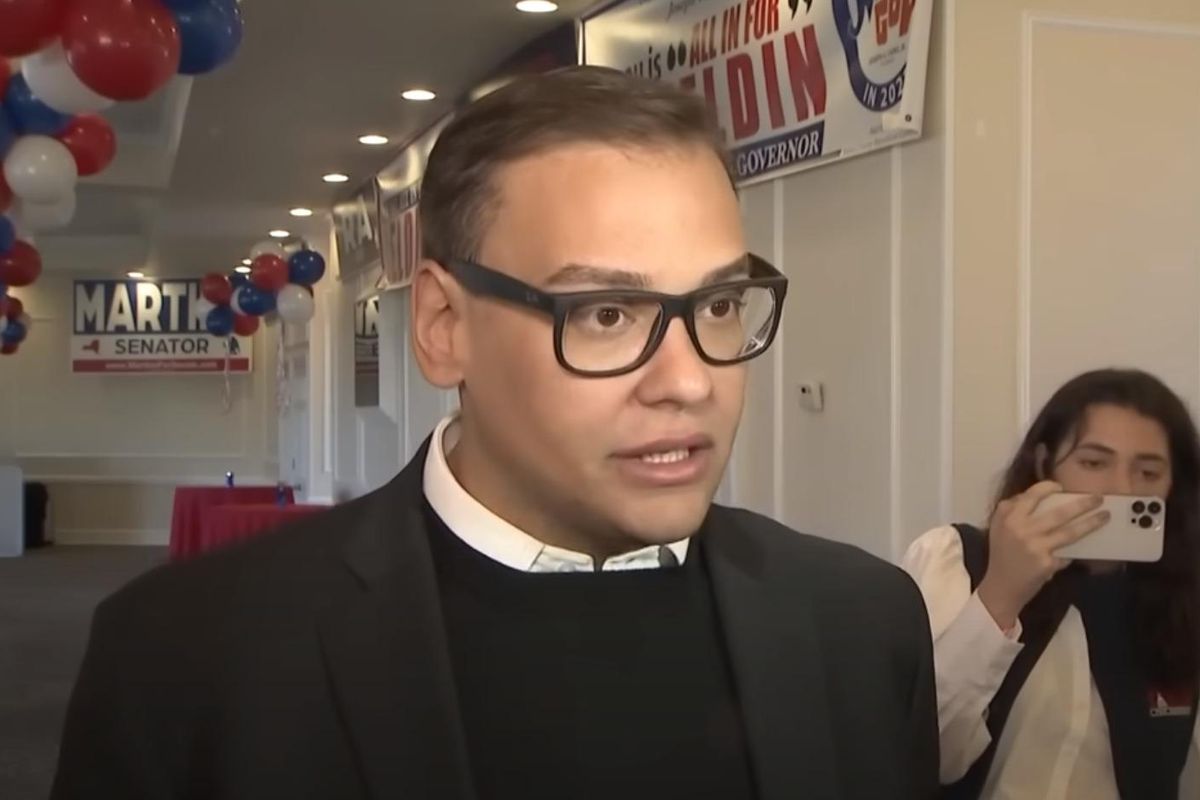 A paid fundraising staffer for New York Republican Rep. George Santos' election campaigns who was accused of impersonating a top aide to now-Speaker of the House Kevin McCarthy was indicted on Wednesday on federal charges in New York.
"The fundraiser, Samuel Miele, was charged with four counts of wire fraud, and one count of aggravated identity theft in the indictment issued in U.S. District Court in Brooklyn," CNBC reports. "Miele was charged with four counts of wire fraud, and one count of aggravated identity theft in the indictment."
"CNBC reported in January that Miele had made calls and sent emails to would-be donors while claiming to be Dan Meyer, McCarthy's chief of staff, during the 2020 and 2022 election cycles, when Miele was raising funds for Santos' House campaigns those years."
In May, Santos was indicted on 13 federal felony charges, including fraud, money laundering, theft of public funds, and lying to Congress. He remains a sitting member of Congress.
As NCRM reported in January, questions had been swirling after reports suggested McCarthy may have known about the false statements on Santos' résumé, and that the Santos campaign fundraising staffer allegedly had lied to wealthy donors as he impersonated McCarthy's chief of staff in fundraising telephone calls and emails – all before the election – while McCarthy said nothing.
McCarthy not only appeared to know about the alleged impersonation of his top aide far before news broke of the possibly unlawful act in January, but when confronted appeared to run defense for Santos.
In December, The Washington Times, citing "a GOP insider," had reported that McCarthy, or at least his aides, knew as far back as August 2021 of the alleged impersonation.
"McCarthy's aides first learned of the Santos staffer's behavior in August 2021 when a suspicious donor flagged as 'unusual' the contact from Mr. McCarthy's congressional office."
In January, when asked by reporters about the possibly illegal impersonation, McCarthy appeared to downplay the issue.
"You know, I didn't know about that, it happened. They corrected but I was not notified about that until a later date," McCarthy insisted. "I didn't know about it until a later date though, unfortunately."
Rather than directing reporters' questions to Santos' office, he offered remarks that appeared to give cover to Santos.
CNN's Manu Raju reported at the time, "Asked if he had concerns before the election about Santos, McCarthy said: 'My staff had concerns when he had a staff member impersonate my chief of staff and that individual was let go when Mr. Santos found out about it.'"
Reprinted with permission from Alternet.