Trump: 'I Would Never Give Up My Microphone' To Black Lives Matter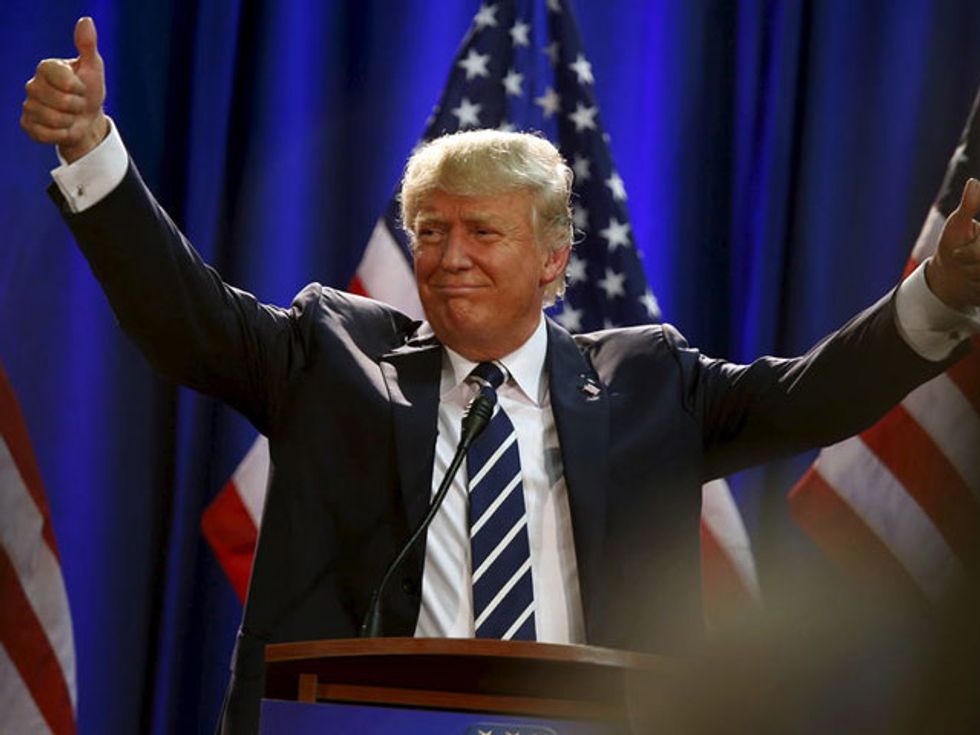 Donald Trump made a promise — and perhaps a challenge — at his press conference Tuesday night, after being asked about the Black Lives Matter activists who recently disrupted a Bernie Sanders campaign event and took the microphone.
"I would never give up my microphone. I thought that was disgusting," Trump told reporters gathered in Birch Run, Michigan. "That showed such weakness — the way he was taken away by two young women. The microphone — they just took the whole place over. And the audience, which liked him, I mean, they were him [sic] — they're saying, 'What's going on? How could this happen?'
"That will never happen with me. I don't know if I'll do the fighting myself, or if other people will. But that was a disgrace. The way they — I felt badly for him. But it showed that he's weak. You know what? He's getting the biggest crowds, and I'm getting the biggest crowds. We're the two getting the crowds. But believe me, that's not gonna happen to Trump."
Here is The Donald's full press conference, via C-SPAN, with the key moment beginning at the 13:15 mark.
Photo: Republican presidential hopeful Donald Trump gives the keynote speech at the Republican Party Lincoln Day event in Birch Run, Michigan, August 11, 2015. (REUTERS/Rebecca Cook)