Ramaswamy Is Not A Registered Republican In His Home State
@MJBoddie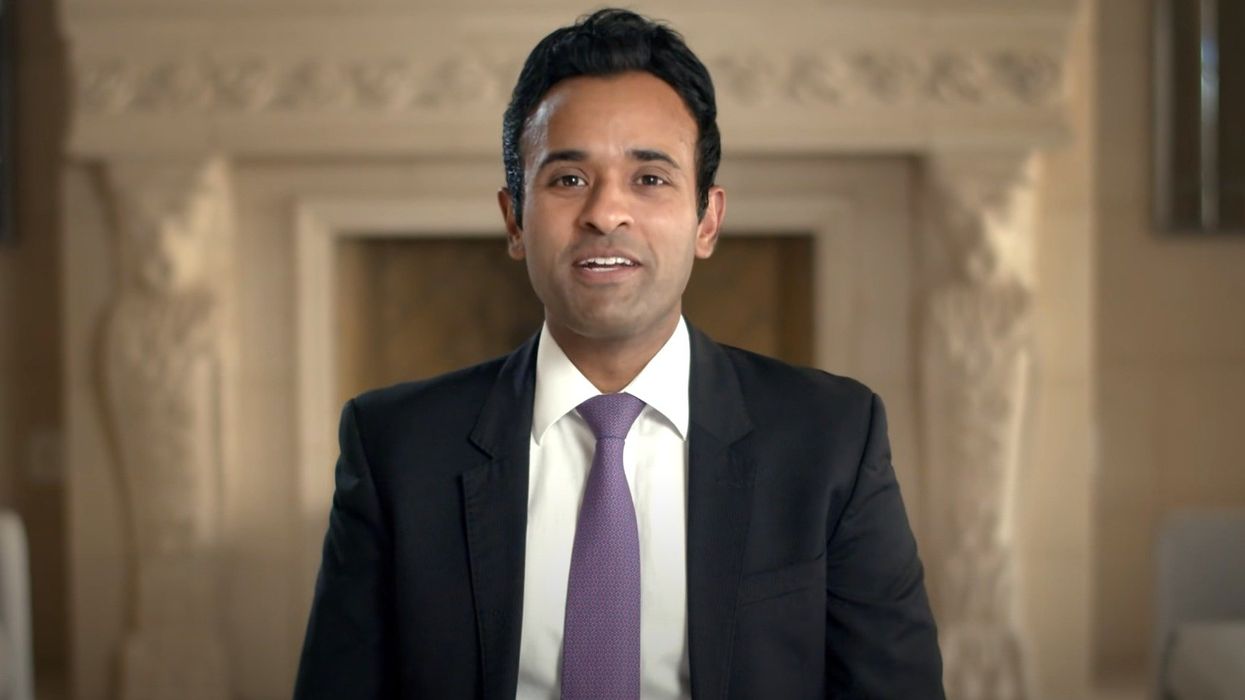 Vivek Ramaswamy
Biotech millionaire and 2024 Republican candidate Vivek Ramaswamy, according to a Friday NBC News report, is classified as an "'unaffiliated' voter" in the Ohio county "he's been registered to vote since November 2021."
Ahead of the first GOP debate earlier this week, several polls indicated that Ramaswamy had "moved into third place in the 2024 GOP presidential primary," but his "MAGA comments" during the debate "drew applause from Republican voters in the audience, indicating that he has a good shot at overtaking [Florida Governor Ron] DeSantis in the primary."
Per NBC, the GOP hopeful "has not voted in a Republican primary recently enough to be affiliated with the party in his home state's voting records," and "he brushed past a question about his sparse voting history during Wednesday's GOP presidential debate."
NBC reports:
According to voting records first posted by an account called Ohio Legislative Watch on X, the website formerly known as Twitter, Ramaswamy did not vote in the Ohio state primaries last year. The records, which NBC News has independently reviewed, also show 'no history recorded' in the primary held this past May.
Earlier this year, the GOP hopeful "proposed adding a constitutional amendment to raise the voting age from eighteen to twenty-five unless citizens pass a civics test or enlist for six months of public service."
According to the 26th Amendment to the United States Constitution, "the right of citizens of the United States, who are eighteen years of age or older, to vote shall not be denied or abridged by the United States or by any State on account of age."
Reprinted with permission from Alternet.