Eminem To Vivek: Stop Using My Music Or Else
@MJBoddie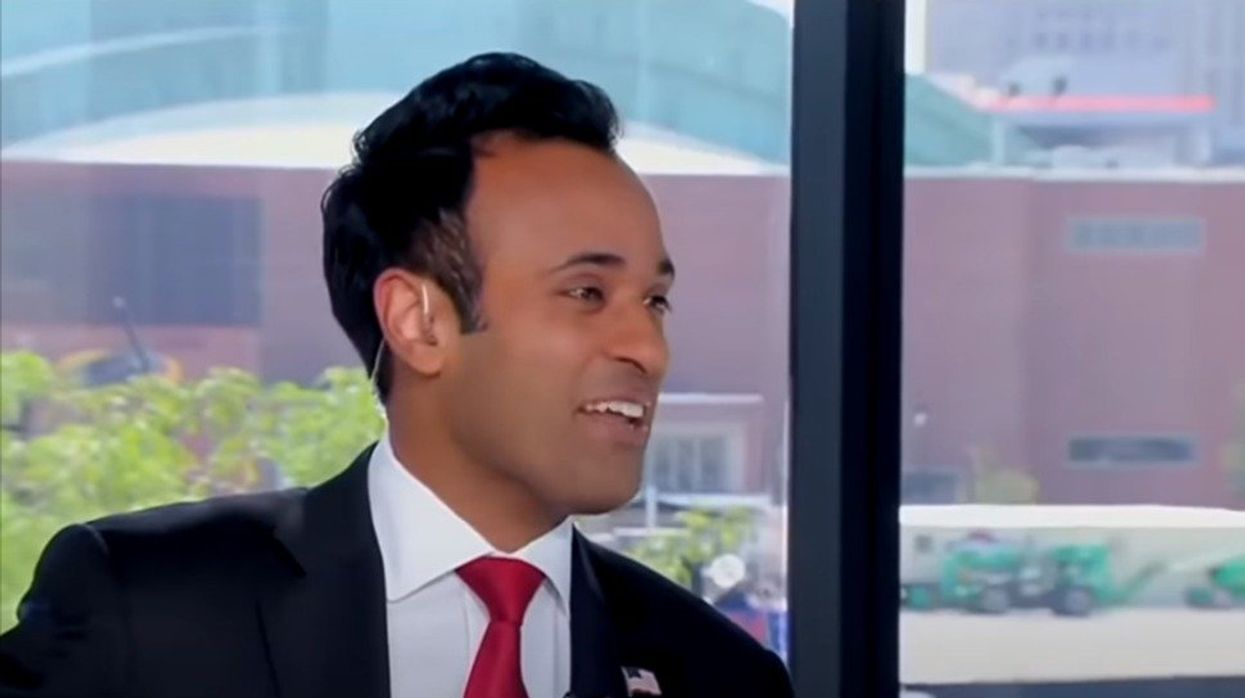 During an appearance in Iowa earlier this month, biotech millionaire and 2024 Republican presidential candidate Vivek Ramaswamy "just got on the stage and cut loose" to rapper Eminem's song "Lose Yourself" — and it will likely be the last time, according to The Washington Post.
Per The Post, the longtime emcee has asked the GOP hopeful to refrain from using his music again.
A letter sent to Ramaswamy from the performance rights organization BMI, according to the report, notes that the company will "consider any performance of" the rapper's compositions — also known as Eminem Works — "by the Vivek 2024 campaign from this date forward to be a material breach of the Agreement for which BMI reserves all rights and remedies with respect thereto."
The Post reports:
Moments ahead of his performance in Iowa, Ramaswamy — who used to rap as a student at Harvard University under the stage name 'Da Vek' — was asked by Iowa Gov. Kim Reynolds (R) what his favorite walkout song is. He responded with 'Lose Yourself.' The song, from the 2002 film '8 Mile' and won the Oscar for Best Original Song, contains autobiographical elements from the rapper's life and his overcoming of obstacles in his path to fame. Ramaswamy gleefully performed part of the song to a cheering crowd at the Iowa State Fair, and the moment went viral online.
The newspaper also notes:
This is not the first time the rapper, who's also known as Slim Shady and was born Marshall B. Mathers III, snubbed a Republican politician.
On the day of the third and final presidential debate of the 2016 election, Eminem released a surprise song titled 'Campaign Speech' warning Americans against then-candidate Donald Trump. Nearly a year later, at the BET Hip Hop Awards, the rapper said Trump's policies were harmful to America and also criticized fans of his who voted for Trump in 2016. Right before the 2004 election, Eminem released a political protest song called 'Mosh' that openly criticized then-President George W. Bush.
According to the report, Ramaswamy's campaign senior adviser Tricia McLaughlin replied to an email with questions about Eminem's request, saying, "To the American people's chagrin, we will have to leave the rapping to the Real Slim Shady."
Reprinted with permission from Alternet.