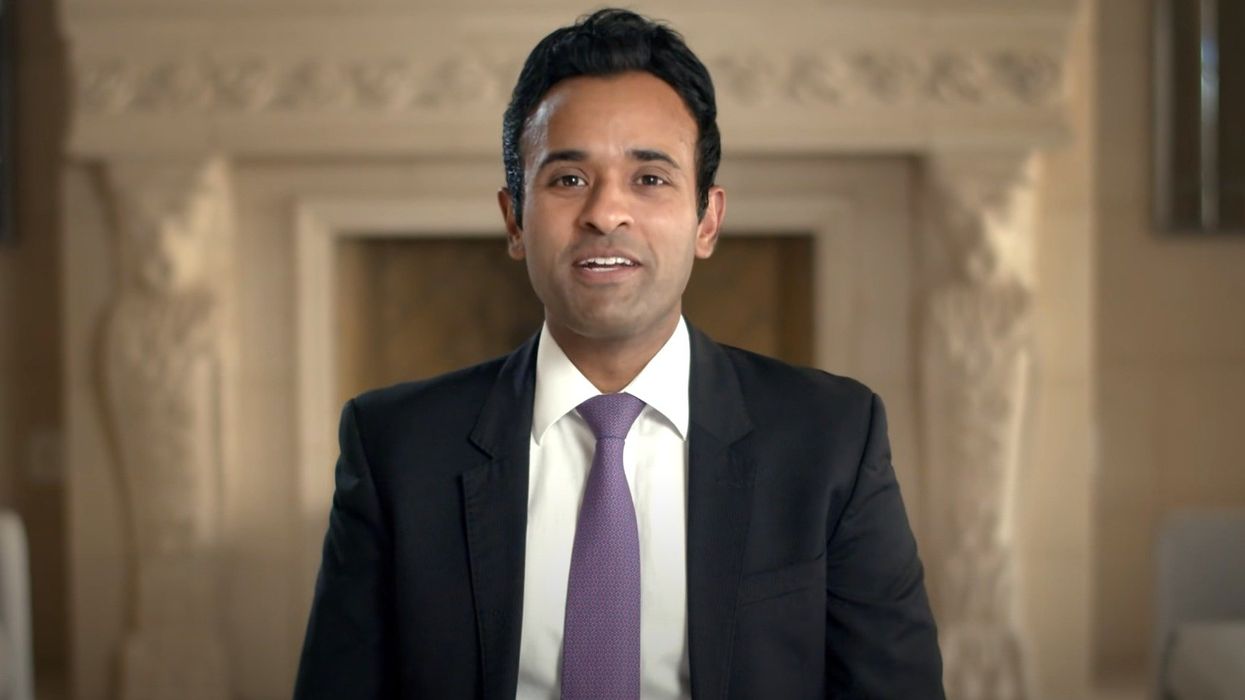 Investor and 2024 Republican presidential candidate Vivek Ramaswamy has made an all-in bet on the early presidential caucus and primary states of Iowa and New Hampshire, but his efforts there have yet to bear fruit.
In fact, according to a recent New York Times report, Iowa voters appear to be getting more turned off with Ramaswamy the more they see and hear him.
"I feel like a lot of his policies are just kind of identical to a lot of Trump's policies — he seems just kind of Trump-lite, even with how he speaks," 19-year-old Grinnell College student Che Glenn told the Times. "I just want to know why he thinks anyone would ever consider voting for him over Trump."
Ramaswamy has reportedly spent roughly $20 million on campaign operations so far, with $17 million of that coming from his own personal accounts. The millionaire entrepreneur's campaign has bought $1 million worth of ads on TV ads for the month of November alone.
Days before Thanksgiving, many of his roughly two dozen Iowa gatherings offered free food to attendees, and Ramaswamy has pledged to hold 200 events between now and January 15, when Iowans will show up to caucus for their preferred candidates. And earlier this month, Politico reported that Ramaswamy shuttered his national campaign headquarters in Ohio to concentrate efforts on Iowa and New Hampshire.
However, despite the businessman's significant sums spent in the Hawkeye State, he appears to be bleeding support. RealClearPolitics' polling average among Iowa Republicans shows Ramaswamy in the middle of the pack, with his support dwindling from 7.5 percent in September to just five percent as of November 16. Former President Donald Trump still maintains a significant lead over the rest of the field, holding an approximate 30-point advantage over his closest rivals.
Iowa GOP strategist Jimmy Centers told the Times that Ramaswamy is struggling to convince voters why they should support him instead of Trump, and why the businessman is running against Trump in the primary despite referring to him as the "best president of the 21st century." Ramaswamy has also seen his poll numbers dip after every subsequent debate performance, particularly the last debate in which he invoked former UN ambassador Nikki Haley's daughter (Haley called Ramaswamy "scum" in response to his remark).
Ramaswamy isn't doing much better in New Hampshire, coming in fourth behind Trump, Haley, Florida Governor Ron DeSantis, and former New Jersey Governor Chris Christie according to RealClearPolitics.
Reprinted with permission from Alternet.