Is Elon Musk's Twitter Seeking To Displace Fox News On The Far Right?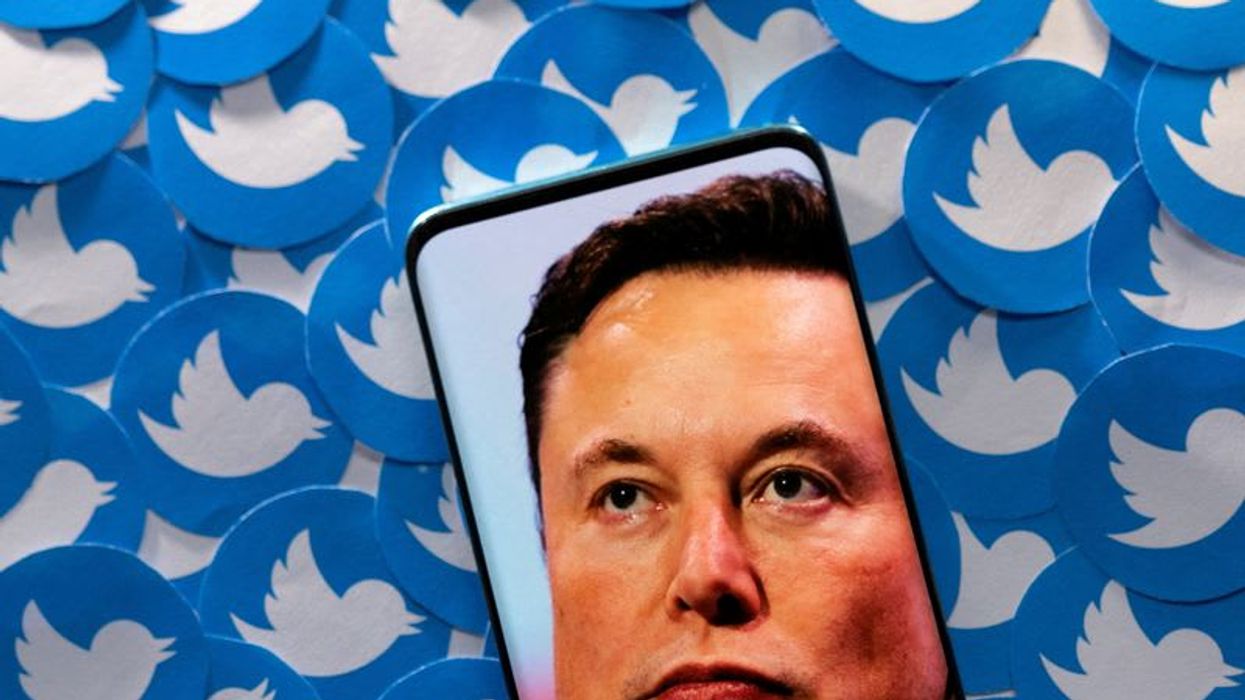 Fox News served for years as both the undisputed central hub of the right-wing media and a primary power center for the Republican Party, but the network is now in a vulnerable position. Fox's record settlement with Dominion Voting Systems both cost its parent company dearly and put its corruption on public display, while its sudden firing of star host Tucker Carlson triggered denunciations from right-wing commentators and an ongoing ratings collapse. With Roger Ailes dead, Rupert Murdoch ailing, and Carlson out, the network lacks a strong leader with influence over the right.
The time is ripe for a challenge to Fox's supremacy – and it's getting one from an unexpected quarter. Elon Musk, the reactionary billionaire who took over Twitter in October 2022, is positioning the social media platform to supplant Fox within the right-wing echo chamber.
Musk won over the far right by unwinding Twitter's policies on hate speech and disinformation and returning former President Donald Trump and other banned right-wing extremists to the platform. That set the stage for a recent spate of high-profile developments.
Earlier this month, Carlson announced on May 9 that he was planning to take some version of his show to the platform. Then on Tuesday, the Daily Wirerevealed that its popular video podcasts, hosted by right-wing commentators like Ben Shapiro, Matt Walsh, and Michael Knowles, will follow suit. And on Wednesday night, Florida Gov. Ron DeSantis launched his long-awaited presidential bid in a Twitter Spaces event featuring Musk and fellow venture capitalist David Sacks.
These figures are reactionary ideologues unified by their eagerness to use right-wing power to crush their perceived enemies in the culture war and the "woke mind virus," their term for progressive views on gender and race (which they frequently distort). In practice, that means dismantling the rights of LGBTQ people, targeting institutions that treat them with respect, and removing them from the public square, while curtailing discussions of race and U.S. history that diverge from right-wing dogmas.
Carlson and Daily Wire hosts like Walsh are among the foremost popularizers of the right's war on "wokeness," while Musk is an internet-poisoned conspiracy theorist who systematically dismantled the platform's protections for LGBTQ people, undid restrictions on hate speech, and has regularly promoted racist misinformation on the platform. DeSantis is the perfect political avatar of this brand of right-wing politics, having built a national profile by signing Florida's "Don't Say Gay" education law, then bringing state power to bear against Disney after the company publicly objected to the legislation.
The Musk-Carlson-Daily Wire-DeSantis faction will portray itself as an insurgency within the right that seeks the audience, money, and votes held by the Fox-Trump establishment. The resulting clash will create a race to the bottom as the two sides compete for support through demagoguery and conspiracy theories, making the political environment even more unstable and dangerous.
Fox's own weapons are being turned against it. The network established its audience by denouncing other media outlets as unacceptably liberal and dishonest, gave Carlson and the Daily Wire hosts copious airtime to build their profiles, celebrated Musk's takeover of Twitter, and inculcated its viewers to demand ever-escalating attacks on "wokeness." Now the right-wing stars Fox helped mint are branding the network, implicitly or explicitly, as just another mainstream media outlet that deserves the "full Bud Light treatment," as Walsh put it.
DeSantis, meanwhile, ascended to a plausible presidential challenger with Fox's support. As a congressional back-bencher he saw Trump use a constant presence on Fox to win the 2016 presidential primary, adopted the same strategy in his 2018 gubernatorial campaign, and developed a national profile by firing Fox-friendly culture war salvos in frequent appearances on the network. But while he'll still make an appearance on Fox – though curiously via an interview with Trey Gowdy, an occasional Trump critic taking his turn among the hosts rotating through Carlson's old time slot, rather than the more popular hosts like Hannity or Jesse Watters, both Trump loyalists – he did so only after first bending his knee to Musk's rising power on the right.
Many questions about Twitter's plan remain unanswered, including whether an audience will actually develop for long-form video on the platform and how it will be monetized. It also remains to be seen whether a presidential campaign that prioritizes Twitter over Fox can actually gain control of the GOP.
What's crystal clear is that if you are an advertiser in business with Twitter, you're in the Elon Musk business. And soon, you're going to be in the Daily Wire business, the Tucker Carlson business, and the Ron DeSantis business as well.
Reprinted with permission from Media Matters.