This Is All You Need To Know About The Odious Elon Musk
@LucianKTruscott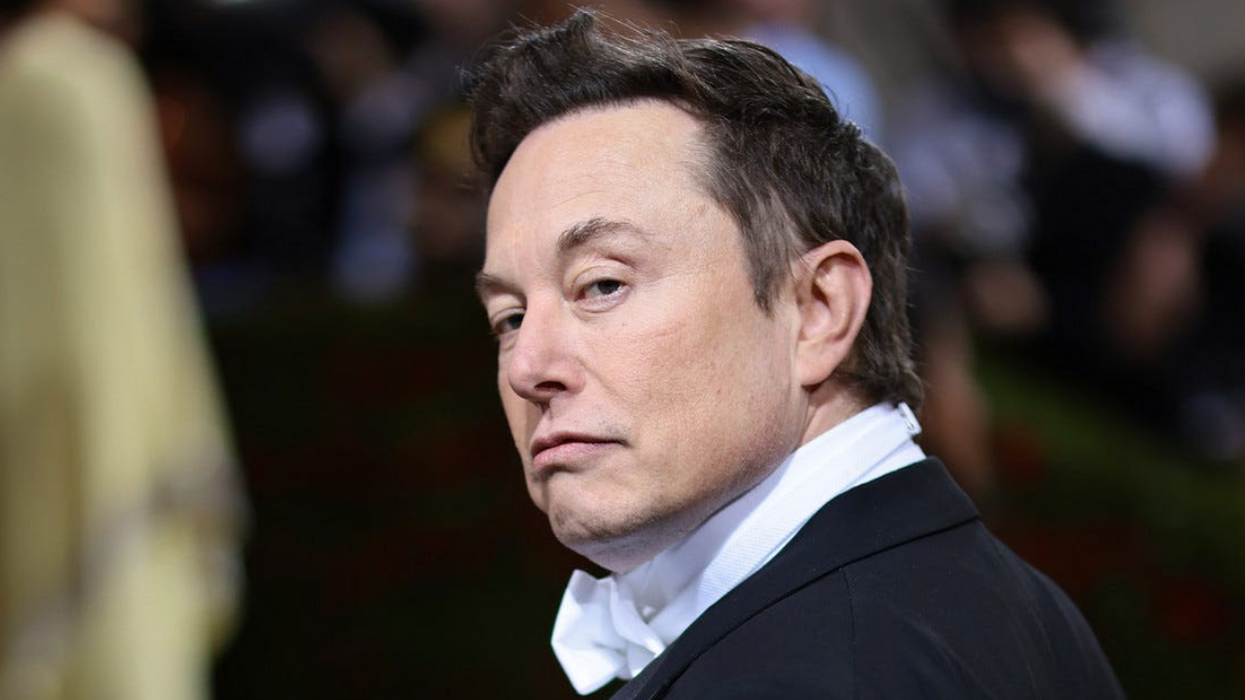 Twitter has stopped saving lives and is now actively engaged in helping to kill people. It took one year and nine months and the insane ego of one man: Elon Musk. He's the difference between these two headlines from the Associated Press.
Dateline March 1, 2021: Twitter cracks down on COVID vaccine misinformation.
Dateline November 29, 2022: Twitter ends enforcement of COVID misinformation policy.
Lies are loose on Twitter about COVID, folks. Stuff like vaccines will kill you, the disease is a conspiracy against white people, wearing a mask is fascism. It was out there before, and it's out there again, and people will die because of it.
As of this year, Twitter has nearly 400 million active users around the world, nearly 75 million of them in this country alone. What is Twitter? Well, it's called a social networking app, one among many, including Facebook, Instagram, and yes, even Substack and Truth Social, the Trump-owned network that mimics Twitter, or tries to, anyway. It's a way people connect with one another. It's a way people share information and interests. It's a platform that has been used by many to promote companies, political movements, ideas, conspiracies, and lies.
Is it essential? No. There are other ways to connect with people, other ways to obtain and share information. Is it powerful? Without a doubt. It's fairly widely accepted that without his frequent tweets of lies and conspiracies and bragging and self-promotion, Donald Trump probably could not have been elected president in 2016. That's power.
What the hell could have possessed the man who took sole ownership of Twitter about a month ago to have issued this order, that a social media platform reaching so many millions of people would throw out a policy that has actively sought to tamp down misinformation about a disease that has killed over six and a half million people around the world? Contrariness? Ego? Madness? A simple wish to join in the right-wing obsession with owning the libs?
Musk's policy changes at Twitter, which have included re-enrolling people who were banned from the platform in the past for advocating violence, racism, sexism, and homophobia among a long list of other no-no's of a rational, humanistic civilization, have not done much to help his investment. His abandonment of Twitter's content moderation policies has made him lose half of the top 100 advertisers on the platform.
The list includes Chevrolet, Ford, Jeep, Merck, General Motors, Volkswagen, General Mills, and the pharmaceutical company Eli Lilly. According to Media Matters for America, collectively the group of advertisers has spent more than $2 billion advertising on Twitter since 2020 and $750 million this year alone. Seven additional advertisers who spent at least $255 million on Twitter since 2020 have cut their ads to almost nothing.
All that money is gone. More of it will be gone very soon. The European Union warned Musk today that he faces an all-out ban unless Twitter abides by the EU's strict rules on content moderation. EU industry chief Thierry Breton made the threat in a video conversation with Musk today, according to Reuters. "Breton told Musk he must adhere to a checklist of rules, including ditching an 'arbitrary' approach to reinstating banned users and agreeing to an 'extensive independent audit' of the platform by next year," Reuters reported.
That's tens, maybe more than 100 million Twitter users in the EU. Advertisers aren't going to sit still for losing that many eyes.
The Intercept reported last week that Musk's new anything-goes policy at Twitter allowed a clearly anti-Semitic cartoon on the platform that depicted Ukrainian President Volodymyr Zelensky with a grossly exaggerated nose. Zelensky is Jewish. The Tweet of the anti-Semitic cartoon originated from the Russian embassy in London.
What's going on with this guy Musk? Story after story this week and last reported on tweets put out by Musk that featured right-wing conspiracy theories and other far-out nonsense. On Thanksgiving Day, Musk retweeted something from a white supremacist equating pedophilia and Antifa, a decentralized movement that has declared itself as specifically anti-fascist. The tweet came from Paul Ray Ramsey, who has called women's suffrage a "cancer" and is a known Holocaust denier, according to a report in the Los Angeles Times. Musk responded to another tweet calling "woke propaganda" a "Trojan horse" intended to "attack kid's brains." "Exactly," tweeted Musk.
Elon Musk has cut loose the loons on Twitter, and they're moving back into the platform for all they're worth. Why he's doing this is anybody's guess. It's not going to last. Regulators are not going to stand for the spread of COVID lies in the European Union. They'll shut down Twitter in Europe before they allow Musk and his minions to cause deaths over there. There is no sane equivalent regulatory body in this country.
Is Elon Musk the Sam Bankman-Fried of the internet? Is Twitter on its way to becoming FTX, the crypto exchange that was worth tens of billions until overnight it was worth nothing?
Imitating the impulsive adolescent behavior of Donald Trump is no way to run a business, son. Even the dean of Faber University knew that much.