Trump And Musk Spar As Former Guy Mocks The New 'Chief Twit'
@next2godwin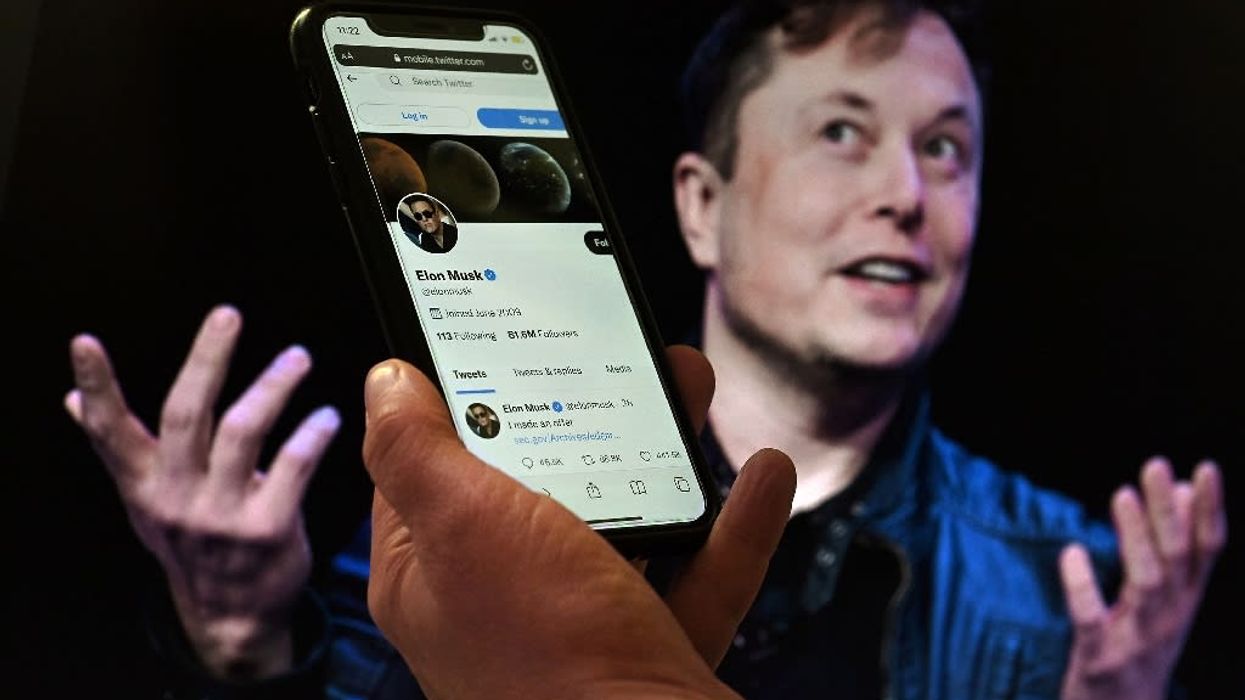 Elon Musk's tenure as Twitter CEO — or "Chief Twit," as Musk himself put it — is off to the rockiest of starts, and former President Donald Trump, himself the founder of a beleaguered social media app, is privately enjoying every second of it.
Since Musk's highly publicized takeover a week ago, Twitter has fostered a surge of right-wing extremism and conspiracies, lost a contingent of advertisers, laid off half of its workforce, and faced calls for a federal investigation on national security grounds.
As Musk contends with the controversies, botching his response to a growing outcry over the platform's content moderation by sharing fake news himself, the former president has privately mocked the Tesla mogul, Rolling Stone reported Saturday, citing anonymous sources privy to the matter.
Despite cheering Musk's takeover as Twitter's return to "sane hands," Trump is reportedly ecstatic with the slew of problems rattling the platform, from which he remains permanently banned.
"The [former] president is not mad about it, I'll say that much," a source told Rolling Stone. "He's said some [snide] things about Musk maybe not being such a great business titan after all."
Trump, the publication stated, considers Twitter's troubles "a good business opportunity for his social media app, suggesting a larger share of MAGA users may migrate to his own 'Truth Social.'"
Despite trolling his Democratic critics as Trump does, Musk has become the target of right-wing criticism for perceived reneging reneging on his promise to reverse Trump's permanent Twitter ban, which he called "flat-out stupid," and running afoul of his pledge to promote free speech on Twitter.
Musk's announcement didn't go down well with the MAGA right, including those who lauded his acquisition and were over the moon about his personal responses to their complaints on day one at the helm.

However, Trump's excitement at the Elon-led Twitter's setbacks is laughable, given the problems that have besieged Truth Social since its founding.

Delays have plagued a $1.3 billion merger to provide Truth Social with much-needed capital and a stock market listing as previously contractually obligated investors jump ship. As a result, the blank-check company struggling to raise those funds, Digital World Acquisition Corporation, has changed its business address to a mailbox at a UPS store.
Furthermore, Trump's following on his MAGA-friendly platform and bullhorn for right-wing misinformation — at 4.17 million users last month — is still only a fraction of what he had on Twitter, which was at 86 million users before his ban. As of September, Truth Social's daily active users clocked 3.3 million, a smidgen of Twitter's 238 million active daily users.
Despite rumors that Trump's return to Twitter might be on the horizon, the former president has insisted that he'll remain on his platform, saying, "I am not going on Twitter; I am going to stay on TRUTH."
"Look who's Number One – Truth. Does that make it worth more than 44 Billion Dollars???," Trump wrote when Google allowed his Twitter clone back on its Android Play Store.
Musk has since clapped back at Trump, labeling Truth Social "a right-wing echo chamber" that "might as well be called Trumpet."
"I don't hate the man, but it's time for Trump to hang up his hat & sail into the sunset," Musk tweeted.