Musk Is Finding Out Why Opinion Run Rampant Will Cost Him Billions
@ChandraBozelko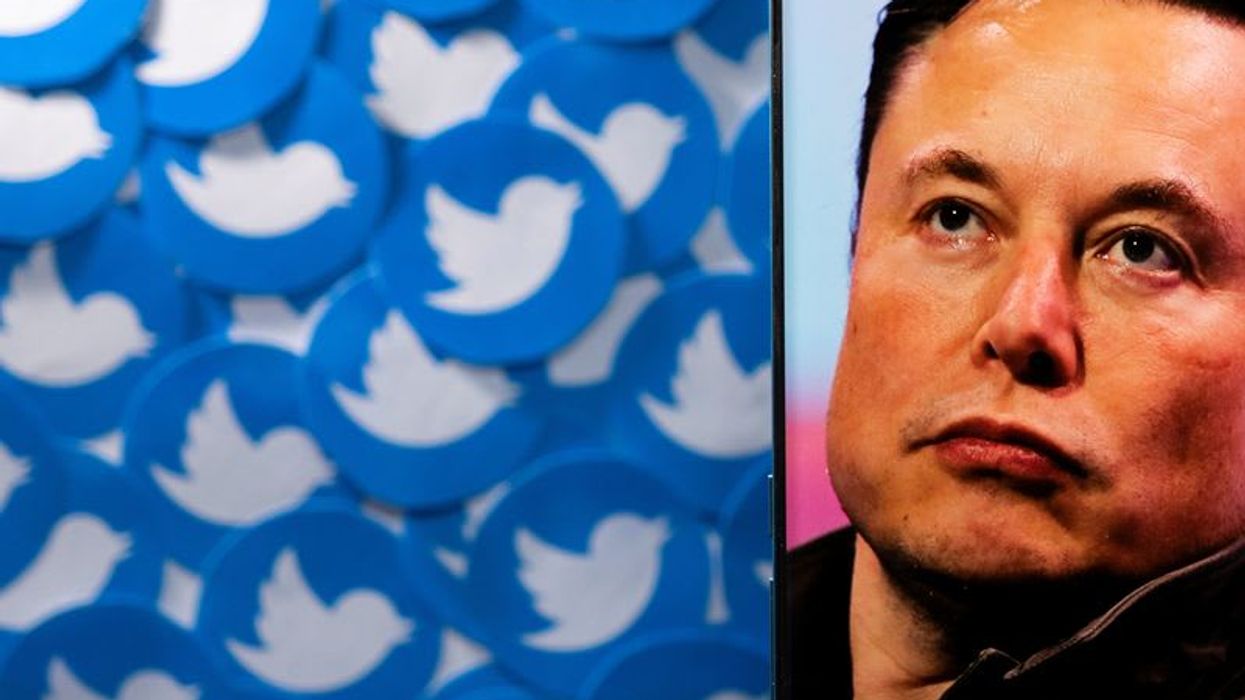 Last week we learned that Twitter has only 290,000 paying subscribers worldwide, making the platform's projected annual revenue $28 million, far short of the $3 billion free speech maximalist Elon Musk planned on.
On the platform, Musk's pandered to the alt-right so much that advertisers have deserted the platform, fearing that their brands will appear adjacent to extremist and white nationalist messaging. Behind the scenes, he's already delivered on his promise to loosen speech restrictions by laying off or firing content moderators. The platform's COVID misinformation policy is officially kaput.
Musk has to decide what he likes more: money or speech; in the past, unmoderated opinion content has proven to be a bad business model. It doesn't profit.
Twitter is just like a traditional opinion forum but faster. Its dominance may even explain the way that opinion forums have changed in recent years. Some papers have stopped publishing editorials. Others have reengineered their opinion sections to solutions journalism model. Two months ago, The Washington Post scuttled its 70 year old Outlook section entirely and replaced it with a resurrected book review section. Four months before that, Gannett Media, the largest newspaper chain in the country, announced it was reducing its opinion output because readers didn't like to be told what to think.
Opinion sections, of course, don't tell anyone what to think but rather that they should think. They're an essential part of content-sharing. As John Stuart Mill in his treatise, On Liberty, wrote: "Very few facts are able to tell their own story without comments to bring out their meaning."
When that comment isn't fact-based, it's a losing bet. It's played out several times in the past five years.
Once upon a time, bloggers had to pitch themselves to The Huffington Post to get space on the blog; it wasn't just for everyone. I did it the same way many others did: I wrote directly to Arianna Huffington and got in. Even when writers were approved, editors would review and reject pieces that failed to meet the company's standards.
That was in 2015. A year later, HuffPo editors delimited the admission requirements to a global platform and opened it up to anyone who wanted to post.
It didn't last long. In January 2018, the platform's Editor-in-Chief Lydia Polgreen posted the reason why the blog-turned public bulletin board would end: "Open platforms that once seemed radically democratizing now threaten, with the tsunami of false information we all face daily, to undermine democracy." It wasn't a coincidence that just months before the company laid off 39 employees.
Bloggers migrated to Medium.com, another platform where anyone can open an account and post whatever they want, regardless of whether it's accurate or not. Medium bans hate speech, promotion of harmful conspiracies, and spam, among other things, but falsehoods are not on the prohibited list.
Right around the time of the 2016 election, Medium marketed itself to political people as the nation's — even the world's — opinion page. "Get your message out with none of the editorial interference that comes with old-school media" is how Nancy Scola of Politico played Medium's pitch.
But eventually misrepresentations got so bad that the Knight Foundation granted $140,000 to the Tampa Bay Times' Politifact section to check political statements on the platform.
The freedom cost them. Last year Medium bought out almost all of its editorial staff when the founder, EV Williams, also a cofounder of Twitter, admitted that the site simply wasn't making money.
"We have published many stellar stories that found a wide audience and more than paid for themselves," Williams said at the time. "But our hit rate has been low, and we're not near where we need to be to make it work economically."
The latest iteration of opinion distribution is Substack. Writers, any writer at all, can monetize content by charging subscribers for yearly subscriptions for newsletters. Substack was founded in 2017 but became quite popular in 2021 when a number of opinion journalists — Charlie Warzel and Bari Weiss of the New York Times, Matt Yglesias of Vox, Matt Taibbi of Rolling Stone — left their posts and started Substack newsletters.
With a valuation of $650 million, Substack raised $65 million and paid advances to writers, a few close to half a million dollars; some writers made decent money in a model that other journalists labeled a scam. Substack differs from other platforms in that it offers writers legal advice, writer office hours, and other resources.
Substack established a rather laissez faire policy toward fact checking and readers noticed. "If you like your copy groomed and pristine, copy-edited professionally and fact-checked, and locked down by logic, some Substacks will give you fits," wrote Politico's Jack Shafer. Vaccine misinformation proliferated on the site and it was fact checked by major news outlets.
Some even classified the site as "alt-tech" like Rumble, Telegram, and Gettr, right-leaning platforms that embrace no-moderation management. But they struggle making money as well. Notably, Rumble lost $1.8 million in the first quarter after its IPO. Gettr's valued at $2 billion now but it's not attracting users in the ways it planned to.
Unsurprisingly, Substack's already conceded its lack of sustainability. The company stopped its Series C fundraising earlier this year when it was revealed that Substack made only $9 million in 2021. The newsletter purveyor is trying to snatch up those who scurry away from the Bird App during the tumult, even starting a new private Substack option last month where contributors can approve who follows their work, much like Instagram. It's worth noting that this new option on Substack actually prevents ideas from hitting the famed 'marketplace.' That's what they predict will make them money.
HuffPo used an advertising model and Medium and Substack use subscriptions but how they make their money doesn't matter; how they lose it is identical and it's by not regulating content.
Of course, Musk has said that his goal in buying Twitter isn't to make money but to help humanity. Even if that's the case, companies need to balance their books to pay employees. Musk is leveraged on the Twitter purchase and he's struggling to pay bills. And with his increasingly controversial tweets, the big advertisers who flew the coop don't have much reason to roost.
Musk should examine history: HuffPo, Medium, and Substack prove that solvency isn't likely when opinionists run amok.
Accepting that democratization of content drives away customers leads us to some uncomfortable truths, namely that the vaunted marketplace of ideas may be a financial sinkhole — and that emporium allows only ideas to be exchanged, not money.
We want the market forces of this theoretical bazaar to reward good, factual ideas and drive out the unsourced ones. The co-founders of Substack relied on the idealized version of the market, writing in their newsletter, "To put it plainly: censorship of bad ideas makes people less likely, not more likely, to trust good ideas." Indeed, one of the reasons why a robust marketplace can't develop on social media is the presence of algorithms, artificially elevating the mediocre thoughts. That was Substack's newsletter model's selling point; readers could avoid any content they didn't want by subscribing to what they were looking for.
David Weinberger, an affiliate at Harvard's Berkman Klein Center for Internet and Society, told The Hill: "Musk does not actually understand free speech or the dynamics of the internet and is missing the point of what conversations [online] are."
That he fails to comprehend how the marketplace of ideas functions, of course, is the least of Musk's troubles. But it's an immediate one, one that's almost guaranteed to destroy the company he bought.
Chandra Bozelko did time in a maximum-security facility in Connecticut. While inside she became the first incarcerated person with a regular byline in a publication outside of the facility. Her "Prison Diaries" column ran in The New Haven Independent, and she later established a blog under the same name that earned several professional awards. Her columns now appear regularly in The National Memo.