Hey Elon Musk, Pull Your Head Out Of Your Ass And Stop Serving Putin
@LucianKTruscott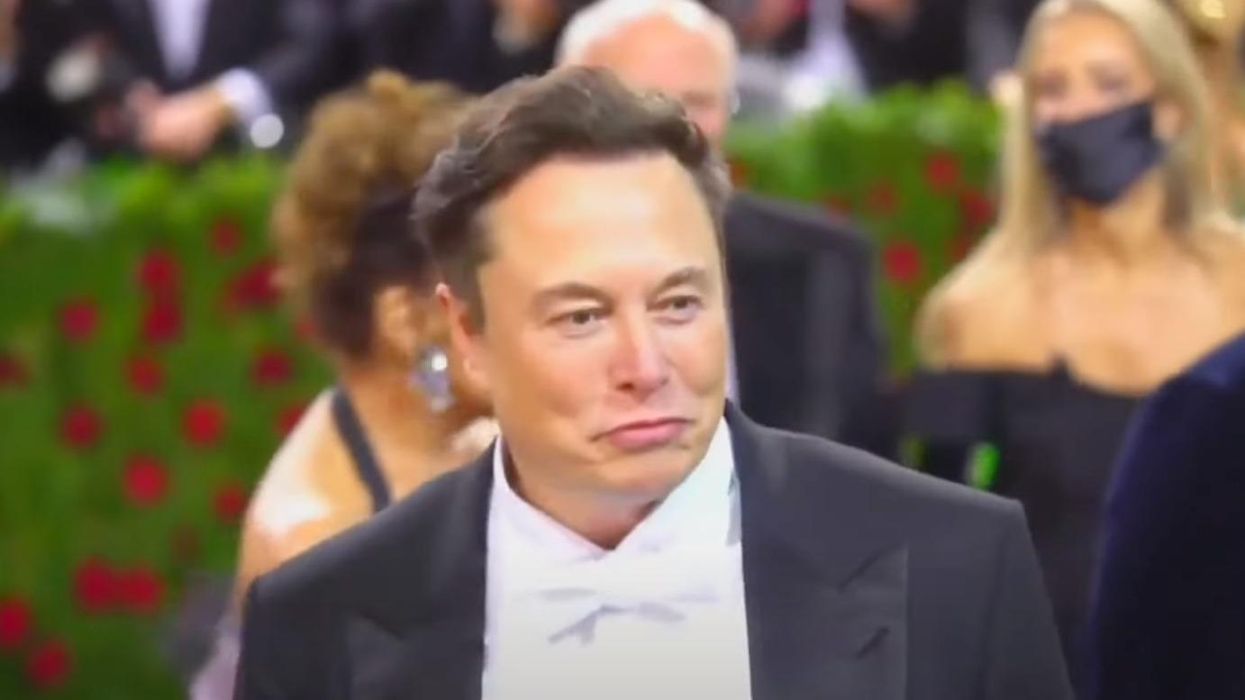 You can tell the new owner of Twitter isn't paying much attention to how many Ukrainian civilians have been killed by Russian missile strikes on Kyiv, Kharkiv, and other cities, because today his company Space-X announced that they are cutting off the ability of Ukraine's military to use the satellite-based internet portal to control its drones.
Claiming that Starlink had "never never meant to be weaponized," Gwynne Shotwell, SpaceX's president and chief operating officer, announced at a conference in Washington D.C. that the company was limiting Starlink's use by Ukraine's military. "There are things that we can do to limit their ability to do that," she told conferees about Ukraine using Starlink to control its drones. "There are things that we can do, and have done."
Somebody should tell Elon Musk that when civilian hospitals, children's schools, places of worship, apartment buildings, and Ukraine's entire energy infrastructure is under attack by a foreign power, the difference between what is defensive and offensive takes a back seat to stopping Russia's murderous invasion. Ukraine has suffered 7,155 civilian deaths since February 24 of last year, according to the United Nations Coordinator for Human Rights.
How in hell is any use of Starlink's internet abilities not defensive in the face of those numbers? Musk should take the time to check his Twitter feed for a few photographs of the incredible damage Russia has done to Ukraine, including tweets showing the mass graves left behind by Russia's Wagner Group as they have systematically murdered Ukrainian civilians. If a Ukrainian-controlled drone using Starlink can stop the killing of a single civilian, that is certainly defending not only the nation of Ukraine but its people.
Pull your head out of your ass, Musk, and stop permitting Russian disinformation and propaganda to be spread on Twitter. Then pick up the phone and call your Starlink people and tell them to reverse their policy regarding Ukrainian drones. It is in the interest of this country and all civilized nations that Russia's invasion of Ukraine be stopped and all of its occupied territory be returned to Ukrainian rule.
Lucian K. Truscott IV, a graduate of West Point, has had a 50-year career as a journalist, novelist, and screenwriter. He has covered Watergate, the Stonewall riots, and wars in Lebanon, Iraq, and Afghanistan. He is also the author of five bestselling novels. You can subscribe to his daily columns at luciantruscott.substack.com and follow him on Twitter @LucianKTruscott and on Facebook at Lucian K. Truscott IV.
Please consider subscribing to Lucian Truscott Newsletter, from which this is reprinted with permission.