Musk Rips 'Evil' Bannon As Former Trump Aide Says He's 'Owned' By China
@next2godwin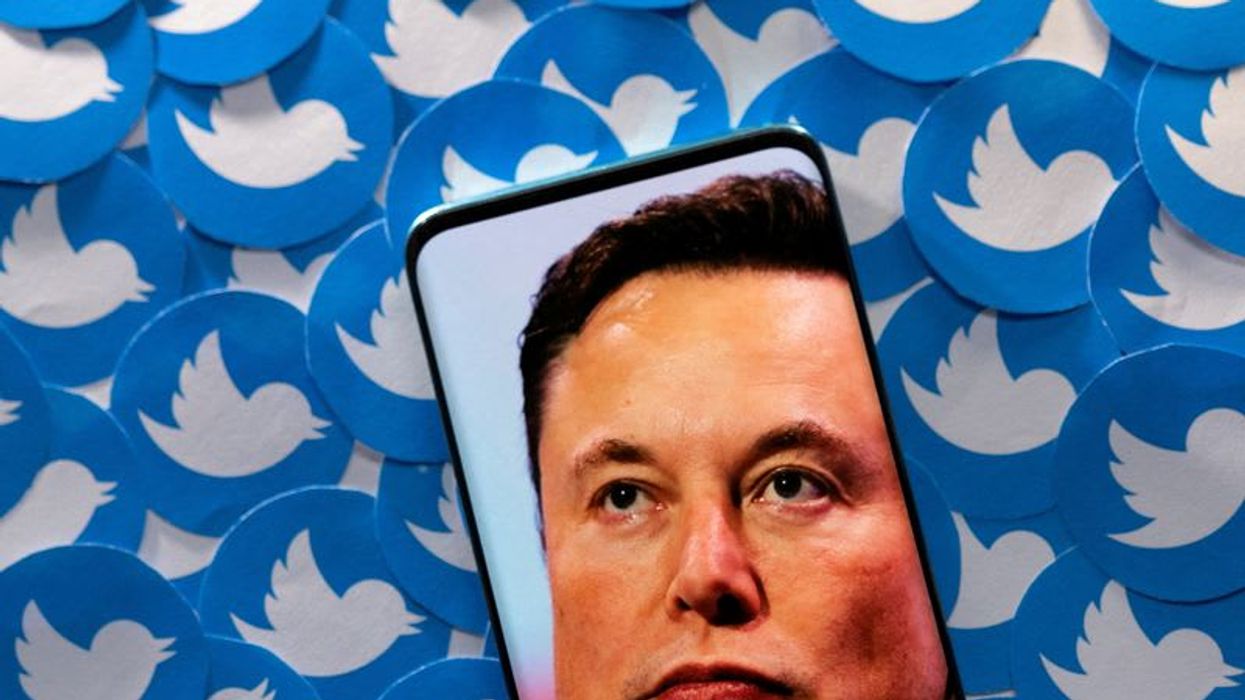 Steve Bannon has accused Tesla and SpaceX CEO Elon Musk, a rising star on the right, of being beholden to the Chinese Communist Party (CCP) in a recent podcast rant.
Bannon, formerly a chief strategist for the Trump Administration, took umbrage with Musk for seemingly embracing a suggestion by Razer CEO Min-Liang Tan that the Tesla mogul acquires Silicon Valley Bank (SVB), which collapsed on Friday in what experts are calling the biggest bank failure in over a decade, and the second biggest in U.S. history.
Amid the chaos that trailed SVB's collapse, Tan urged Musk to consider buying the foundered tech-centric lender and turning it into a digital bank, an entreaty which Musk said he was "open to."
When right-wing pundit Tim Pool asked Bannon in a recent podcast to comment on Musk's response to Tan, Bannon walloped Musk, who bought Twitter for $44 billion in October, for what he suggested was the Chief Twit's subservience to Beijing.

That Musk entertained the idea while refusing to unblock the Twitter accounts of "the true anti-CCP people… myself included," Bannon fumed, was evidence that "[Musk] is owned by the Chinese Communist Party."
Rep. Matt Gaetz (R-FL), who was also on the show, appeared surprised at Bannon's claim that his Twitter account had yet to be reinstated, asking, "Really?"
"Oh yeah," Bannon replied. "The only thing of real value is Tesla. The Shanghai Joint Venture is controlled by the CCP. This is why he never goes after the CCP," he added.
"Elon Musk is a total and complete phony," said Bannon, who was charged with fraud in New York over border wall fundraiser in September. "He is owned — lock, stock, and barrel — by the Chinese Communist Party," Bannon added.
During the show, Tim Pool referenced rumors that the Chinese government had warned Musk to desist from tweeting that Covid-19 was leaked from a lab in Wuhan, China.
"They wanted him to take down the tweets he did the first time," Bannon told pool. "Now, he didn't take them down, but you notice he didn't have any more [tweets] up there after that."
Rep. Matt Gaetz (R-FL), who was also on the show, posted an excerpt of the interview on Twitter and asked Elon Musk for his thoughts on Bannon's remarks. The tweet had been viewed 5.9 million views as of Sunday morning.
Musk — who often interacts with alt-right Twitter personalities, including Libs of TikTok and MAGA activist Charlie Kirk — responded a few hours later, firing back at Bannon.
"I used to think Bannon was smart & evil, but now I realise I was wrong about the first part," Musk tweeted.
Bannon isn't new to the business of blasting Musk, Newsweek reported on Saturday. In a 2018 phone call to CNN, Bannon called Musk "an immature man-child" for walking back comments he'd made earlier about securing enough funding to take Tesla private.

"Tesla is out of control," Bannon raged. "The board of directors have no control over the CEO. The CEO essentially lies. He flat out lied about securing funding.
"He then has an emotional breakdown with The New York Times. This is the level of maturity you have with these people. They are all man-childs. How can they have this unlimited power. It's outrageous," Bannon added.
Musk dismissed Bannon's tirade at the time in a tweet that called the remarks the "Best PR I've had in a while."
[Tweet]