Bannon Repeatedly Promoted Alleged Scams By Indicted Partner Guo (VIDEO)
@johnknefel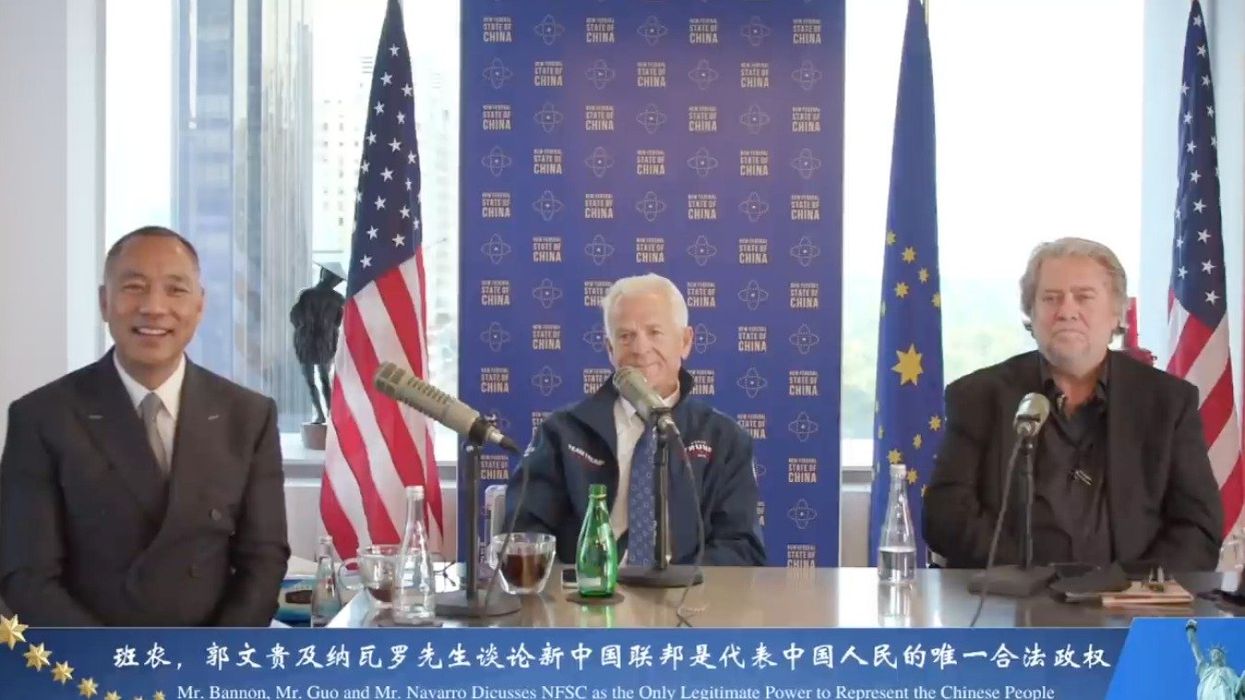 Several newly resurfaced videos show former Trump adviser Steve Bannon promoting allegedly fraudulent schemes perpetrated by his longtime associate and former financial backer Miles Guo, also known as Ho Wan Kwok and Guo Wengui.
Federal prosecutors arrested Guo on Wednesday on allegations that he ran a sprawling $1 billion fraud and money laundering scam, according to an unsealed indictment released the same day. Shortly after the news broke, Media Matters reported that Bannon had promoted some of the elements of Guo's scheme that were included in the indictment.
Guo's alleged wide-ranging conspiracy included a faux-cryptocurrency "ecosystem" called Himalaya Exchange, including a digital asset called H Coin. Unlike most cryptocurrencies, the coins in Himalaya Exchange weren't tradable with other digital currencies unless they were first converted to U.S. dollars — requests which the platform could deny at its "discretion" — according to the indictment. Guo also ran a suite of media properties, including a broadcast service called GTV, which he used to allegedly defraud investors through selling stock in the company and pocketing the deposits, rather than investing them in the business.
The new videos raise further questions about Bannon's potential involvement in Guo's activities. In a video published November 17, 2021, Bannon promoted Himalaya Exchange and H Coin, shortly after the coin was publicly offered.
Reprinted with permission from Media Matters.