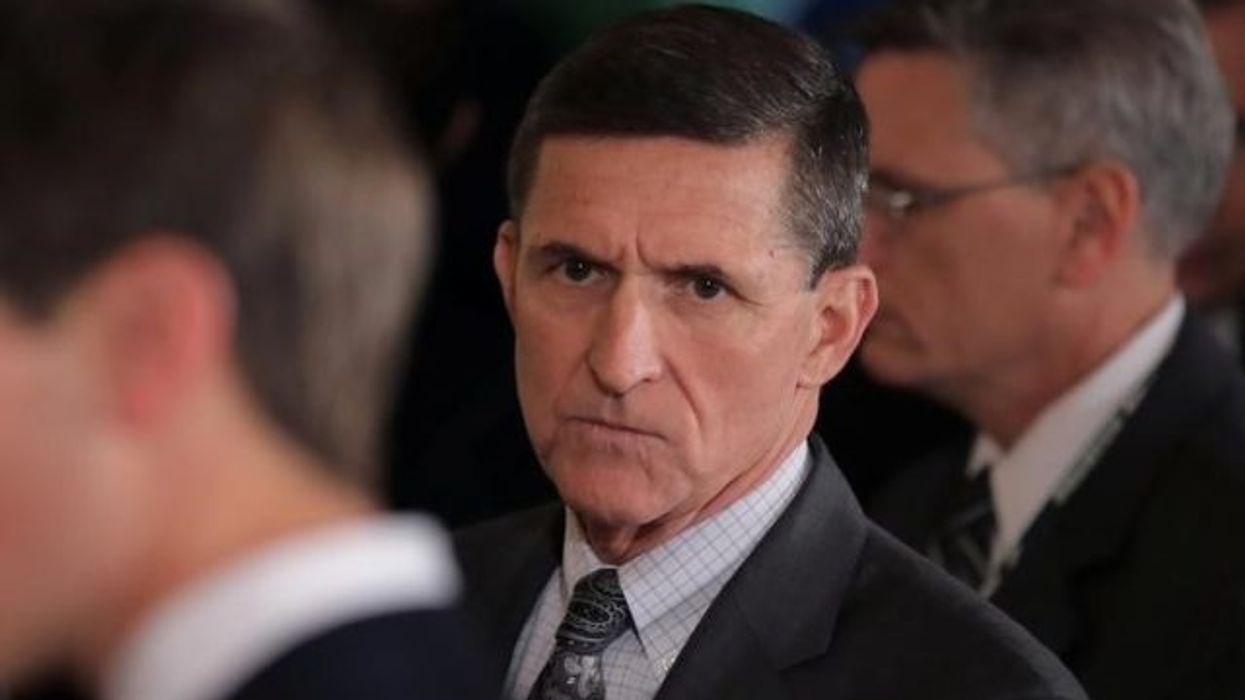 Smartmatic, the voting technology company suing Fox News and Newsmax for pushing 2020 election lies, subpoenaed former President Donald Trump's ex-staffers, Michael Flynn and Steve Bannon, CNN reports.
Earlier this year, after Dominion Voting Systems settled its its defamation lawsuit with the right-wing network in for $787.5 million, The New York Times reported the company said, "Dominion's litigation exposed some of the misconduct and damage caused by Fox's disinformation campaign. Smartmatic will expose the rest."
Reuters reports:
Bannon and Flynn, both of whom have faced their own legal woes, were two of the most vocal boosters of Trump's false claims that the 2020 U.S. election was stolen from him through widespread voting fraud, and they could have information on the spread of these claims that might help Smartmatic in the litigation.
"Court filings made public last week in New York and Delaware," according to CNN, reveal the pair received the subpoenas, ordering them to "sit for depositions and answer questions under oath."
Additionally, CNN notes, "Bannon is also required to turn over subpoenaed documents to Smartmatic, including any communications with top officials from Fox News, the Trump campaign and the Trump administration about the 2020 presidential election, according to court filings."
Smartmatic, Reuters reports, "is seeking a total of $2.7 billion in damages across five cases, including against Fox, several of its hosts and former Trump lawyers."
Reprinted with permission from Alternet.