Bannon And Kirk Exploit China Balloon Paranoia To Boost 'Prepper' Sales
@peltzmadeline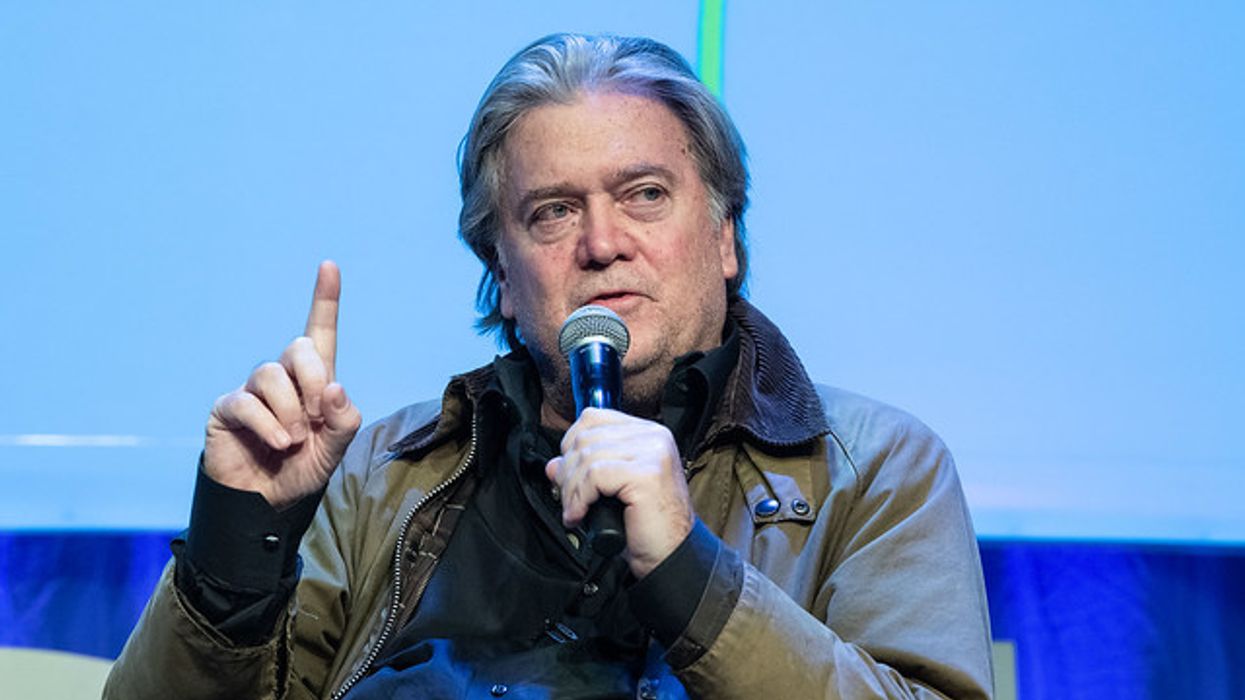 After days of nonstop coverage of a Chinese balloon crossing the continental United States, far-right influencers are now using it to sell prepper supplies for what they claim is an imminent collapse of the American economy. Right-wing media personalities Charlie Kirk and Steve Bannon are hyping the recent Chinese spy balloon saga to sell prepper supplies on their shows.
Both Kirk and Bannon have plugged the preparedness company My Patriot Supply during their recent broadcasts, claiming that the balloon incident — which has been a major subject of fearmongering and conspiracy theories in conservative media — should prompt viewers to amass large quantities of food and other supplies in case of an apocalyptic disaster.
During an ad read on his February 3 radio show, Kirk mentioned the Chinese spy balloon and told his audience they are "nine meals away from anarchy," adding, "As the Chinese Community Party takes pictures and spies on you, gets your kids addicted to fentanyl and also hooked on TikTok, at least you will be well fed when anarchy comes."
\u201cCharlie Kirk is using the chinese spy balloon to sell prepper supplies\u201d

— Madeline Peltz (@Madeline Peltz) 1675450018
On February 7, Bannon hosted My Patriot Supply Vice President of Sales Joe Rieck, who said that the balloon posed such a threat that "literally we were seconds away from being pushed back to the dark ages" and has sparked an increased interest from the public in his company's products. He then plugged "Faraday bags," "anti-radiation tablets," and "dosimeter cards" as the items his customers are "stocking up on right now" because "we were so close to having something catastrophic happen in our borders."
"You've got to get ahead of the curve here" added Bannon, advising his audience as "rational people" to purchase My Patriot Supply products.
"These are things that are going to come in handy because we've all seen how close we were to a huge disaster," said Rieck. "And if they can float a balloon and it takes the government five days to take action, then who's to say that the Chinese couldn't have just pushed a button and ended everything three days ago."
Reprinted with permission from Media Matters.