2. Janis Lane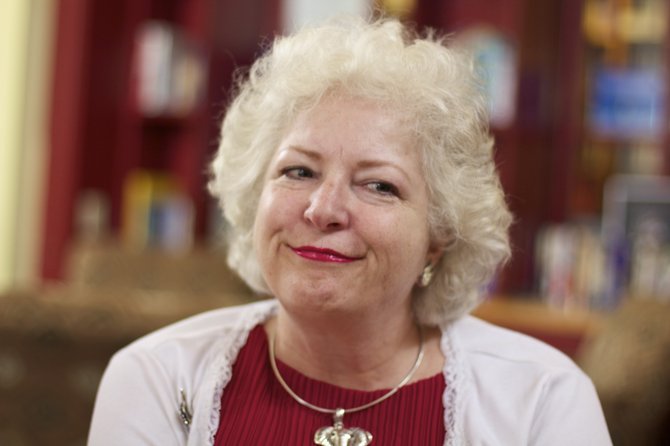 Photo via Jackson Free Press
This week's runner-up is Central Mississippi Tea Party president Janis Lane. On Tuesday night, Lane and two other supporters of Mississippi Senate candidate Chris McDaniel (R) were trapped in the Hinds County Courthouse, where primary election ballots were being stored. McDaniel's campaign claims that it sent the three to observe the ballot-counting process, and that "uniformed personnel" directed them to an unlocked door through which they could gain access. The Hinds County Sheriff's Department denies that account.
This is, of course, not the first controversial break-in of McDaniel's campaign.
What the three McDaniel allies were really doing in the courthouse at 2am is still unclear. But could Lane really be so stupid as to think that she could tamper with ballots and get away with it? This 2012 interview with the Jackson Free Press provides a clue.
"Probably the biggest turn we ever made was when the women got the right to vote," Lane told the interviewer, unprompted.
"Our country might have been better off if it was still just men voting. There is nothing worse than a bunch of mean, hateful women. They are diabolical in how than can skewer a person," she added, after being asked to elaborate. "I do not see that in men. The whole time I worked, I'd much rather have a male boss than a female boss. Double-minded, you never can trust them."
That probably won't help McDaniel succeed in his effort to convince women that there's no conservative war on "mamacitas."
Click here for reuse options!


Copyright 2014 The National Memo