Anti-Semitic Remarks By GOP State Senator Inflame Tennessee Primary Dispute
@next2godwin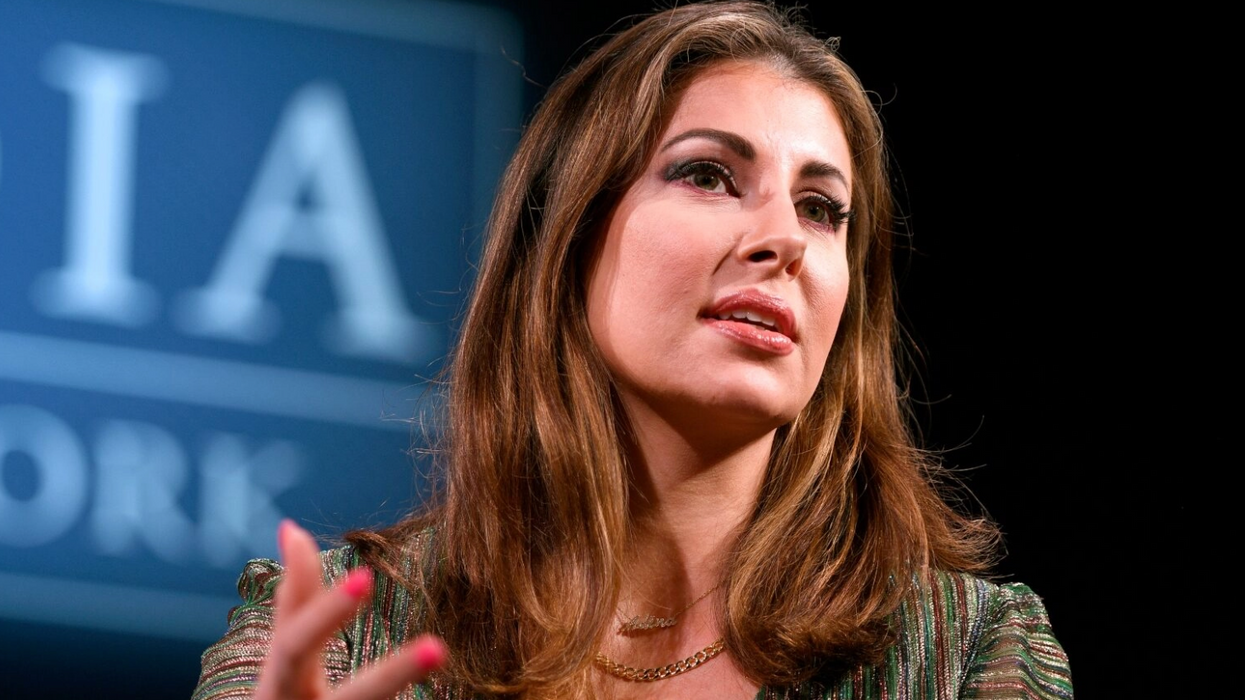 In a bold display of defiance against the self-proclaimed leader of the Republican party, the Tennessee Republican Party voted Tuesday to kick a Trump-endorsed candidate, Morgan Ortagus, and two others from the primary ballot in the state's newly-drawn Fifth Congressional District.
Tennessee Republican Party chair Scott Golden confirmed Tuesday that Ortagus and two other congressional hopefuls, Baxter Lee and Robby Starbuck, had been booted from the ballot by the party's executive committee. The announcement came one week after party officials confirmed that official challenges were filed against all three candidates.
The move is a culmination of a months-long effort by state and local Republicans, including legislators and activists, to challenge Ortagus' candidacy because she had moved to the state just last year, according to NBC News .
Ortagus expressed her "deep disappointment" in a statement blasting the move, saying, "I'm a bonafide Republican by their standards, and frankly, by any metric." Only three members of the state GOP's executive committee voted to keep her on the ballot, according to CNN , and a whooping seventeen members voted in favor of the boot.
"As I have said all along, I believe that voters in Middle Tennessee should pick their representative — not establishment party insiders," she continued. "Our team is evaluating the options before us," Ortagus added in her statement. However, the state GOP's rules grant the executive committee power to disqualify candidates who don't adhere to the party's bylaws.
Golden has shrugged off the criticism generated by the move — which saw him called many names, but not his chair title — saying, "Never Trumper, establishment, RINO, fascist, whatever. It's just the rules of the Republican Party."
Ortagus' campaign argued that she had met all the requirements listed in the bylaws, touting her vote in recent GOP primaries, activity in the party's women's group, and her endorsement by former President Trump.
Republican State Senator Frank Niceley dismissed the endorsement when speaking to NBC News . "I don't think Trump cares one way or the other. "I think Jared Kushner — he's Jewish and she's Jewish — I think Jared will be upset. Ivanka will be upset. I don't think Trump cares."
Niceley recently came under fire himself for a tirade in which he used Adolf Hitler as an example of how homeless people can turn their lives around. Citing this gaffe, Ortagus fired back Tuesday by saying Niceley "should be ashamed of his repeated anti-Semitic rhetoric."
"I voted for Trump. I supported him," Niceley said in an interview. "I'll vote for Trump as long as he lives. But I don't want him coming out here to tell me who to vote for."
In a report this week, the Tennessean said it had obtained an April 10 email from GOP committee member Beth Campbell that said "RNC sources" had informed her that former President Trump was "OK" with the move, a claim Trump spokesperson Taylor Budowich vehemently denied.
"That is a dirty lie, which should not surprise anyone, given there are RINOs in Tennessee trying to quietly pull strings and illegally remove President Trump's endorsed candidate, Morgan Ortagus, from the ballot," Budowich said, according to NBC News .
Senator Lindsey Graham (R-SC) derided the Tennessee GOP on Twitter, saying, "I can't imagine having the 2024 Republican National Convention in a state that would allow this type of corrupt politics."
Former President Trump's son, Don Jr., attacked the move in a tweet, too.
Trump, whose endorsement instigated this drawn bout of infighting, has yet to issue a public statement on Ortagus' removal.