1 Defendant In Beating Of Motorist Gets A Year In Jail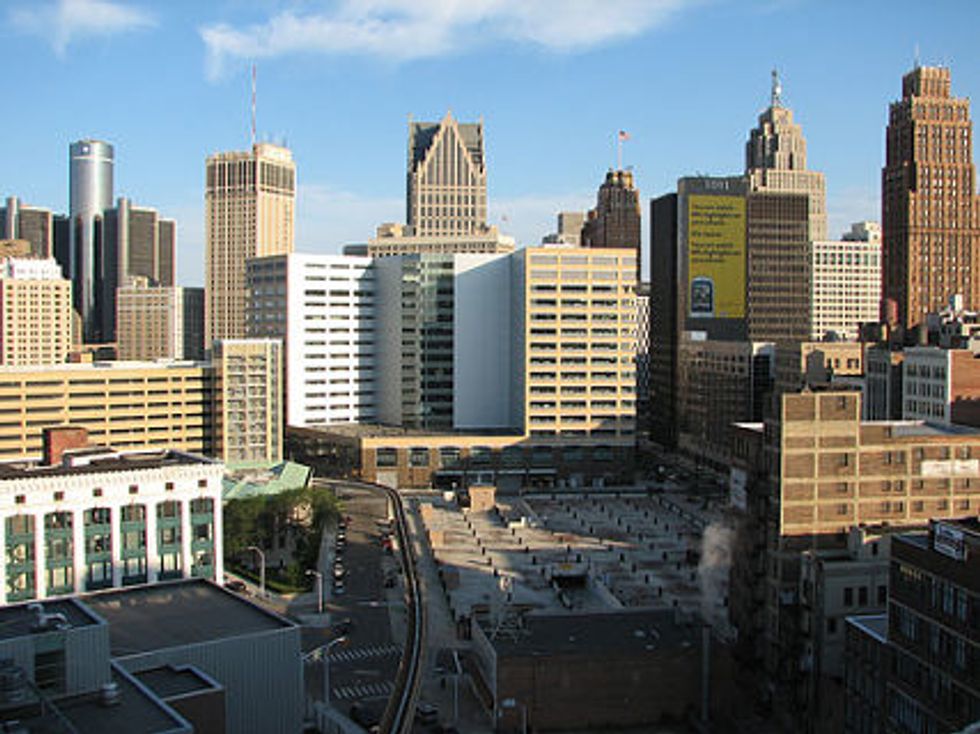 By Robert Allen, Detroit Free Press
DETROIT — One of four Detroit men who admitted to taking part in the April beating of Steve Utash received a sentence below the legal guidelines Thursday, despite the prosecutor's objection.
James Deontae Davis, 24, was given a year in jail or work release with five years of probation after an "honest expression of remorse and apologies," said Wayne County Circuit Judge James Callahan. A presentencing report set guidelines from 19 months to more than three years in prison.
Davis and Latrez Cummings, 19, were to be the last two people sentenced in the brutal beating that left Utash, 54, in a coma for 10 days last April. Callahan delayed Cummings' sentencing to July 17 as the lawyers try to confirm whether he was, as he claims, enrolled in school remotely at the time of the April 2 beating.
Utash continues to recover from severe head injuries, suffered when he was knocked off his feet and pummeled after he hit a 10-year-old boy who stepped off a curb in front of his truck.
Relatives said he has brain damage resulting from the beating by up to 20 people.
Two of Utash's family members were in court today but didn't speak. They could be seen shaking their heads as the Davis sentencing proceeded.
"I'd be upset if I was them, too," Jason Malkowicz, Davis' attorney, said afterward. "But I think the judge did what he had to do, and he did the right thing. I think he was fair."
On Monday, the victim's relatives gave highly emotional statements.
Davis named Utash and his family members, as well as the city of Detroit, in his apologies.
"I know the city's already got a bad name, and I know that incident that took place, that I joined in, didn't make the city look any better," he said. "I don't want my whole life to be judged on that one moment."
He said he wants to go to school and get a job.
Assistant Wayne County Prosecutor Lisa Lindsey made clear her objection to the sentence and might appeal. But Malkowicz said afterward that because there was some dispute to the guidelines, it's possible an appeals court could give Davis a sentence of even less time than he was given.
Photo: ifmuth via Flickr
Interested in national news? Sign up for our daily email newsletter!