The 10 Most Vulnerable House Members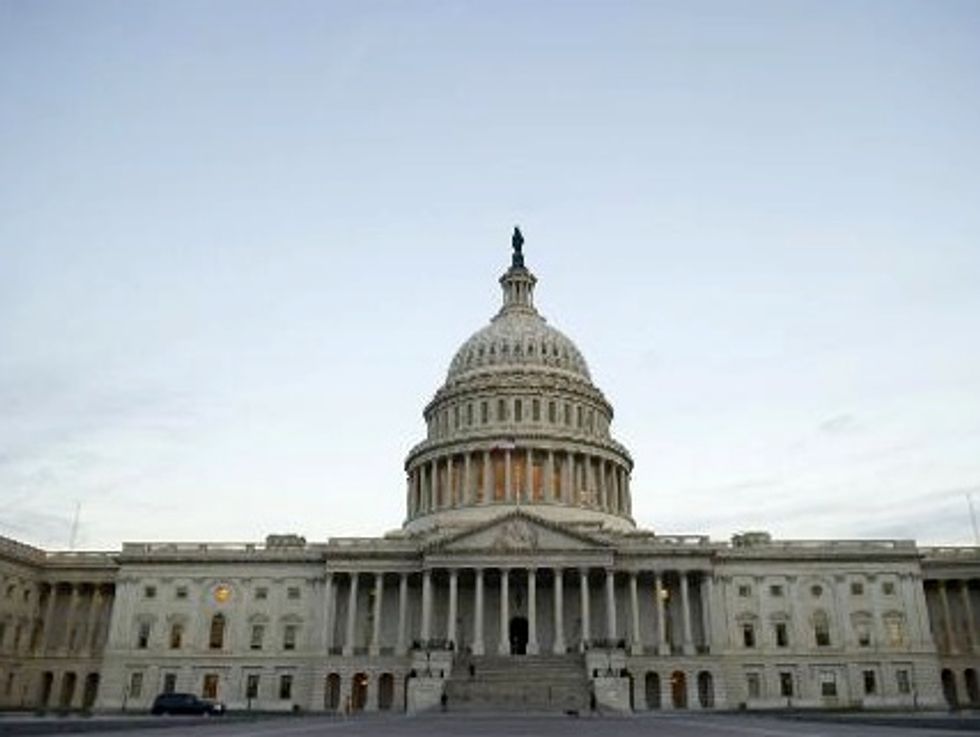 By Emily Cahn and Abby Livingston, CQ Roll Call
WASHINGTON — Welcome to the general election: Labor Day has passed, nearly every primary has finished, and Roll Call has revised its monthly list of the 10 most vulnerable House members.
Since this feature last published in August, Rep. Kerry Bentivolio (R-MI), lost his primary by a wide margin, while Rep. Scott DesJarlais (R-TN), barely survived his, defeating his primary foe by 38 votes.
That opened up two spots in the Top 10 — and there are a plethora of choices this cycle to fill their spots, plus more honorable mentions below.
House Democrats must net 17 seats to win the majority. But most of the names below are Democrats, symbolic of a cycle increasingly favorable to Republicans.
For now, here are the 10 most vulnerable House members in alphabetical order:
— Rep. Ron Barber (D-AZ)
Barber faces a rematch against retired Air Force Colonel Martha McSally in the Tucson-based 2nd District. McSally has a storybook biography, and midterm turnout should benefit a Republican. But Barber's team knows how to win. Operatives from both parties say polling shows a dead heat — with a slight edge to their own nominee.
Rothenberg Political Report/Roll Call Race Rating: Tossup.
— Rep. Mike Coffman (R-CO)
Coffman is one of two new names to the list. In the 6th District — which has a virtual partisan split — two of the country's strongest House candidates are running. Former state Speaker Andrew Romanoff has raised more money than Coffman, a prolific fundraiser in his own right. And both men will need it. The Denver media market will be a crowded one thanks to competitive Senate and gubernatorial contests, and this race is expected to be close to the end. (Coffman also may be a finalist in the liberal HBO comedian Bill Maher's Flip a District contest.)
Rating: Tossup.
— Rep. Bill Enyart (D-IL)
Enyart is the second new addition to the list. Less than two years since he was sworn into office, he has yet to solidify his support in the downstate 12th District. He must contend with the drag of unpopular Democratic Gov. Pat Quinn on top of the ticket — a precarious position for many Land of Lincoln Democrats. Crossroads GPS, the tax-exempt issue advocacy group led by former White House aide Karl Rove, is also spending here, a sign Republicans see a major opportunity with Mike Bost taking on Enyart.
Rating: Tilts Democrat.
— Rep. Michael G. Grimm (R-NY)
Under indictment for numerous federal tax evasion charges and with little cash to communicate with voters, Grimm's re-election chances look bleak. Although the trial won't begin until after the election, Grimm more than earned a spot on this list. Still, there are signs Democrats do not think the race is over yet: The Democratic Congressional Campaign Committee is airing an ad in the Staten Island-based 11th District hitting Grimm on his legal troubles.
Rating: Leans Democratic.
–Rep. Rick Nolan (D-MN)
Two Democratic outside groups — House Majority PAC and the super PAC of the American Federation of State, County, and Municipal Employees Union — have been on air for a month, both defending Nolan and attacking his GOP opponent, businessman Stewart Mills, one of the GOP's most-touted candidates. This early spending, plus concerns about Nolan's own fundraising, makes it clear how worried the party is about Nolan's odds.
Rating: Leans Democratic.
— Rep. Scott Peters (D-CA)
Peters is one of a host of freshman Democrats who won their marginal districts in 2012 in states where President Barack Obama's re-elect produced high turnout. This cycle, he faces re-election against a well-known, local Republican: former San Diego City Councilman Carl DeMaio. With millions already slated to blanket the airwaves here, this district could again feature one of the closest and most expensive races of the cycle.
Rating: Tossup.
— Rep. Nick J. Rahall II (D-WV)
Rahall's political survival is based on a simple calculus: Can his "Nicky Joe" brand survive an onslaught of outside advertising and West Virginia's animosity for Obama? Democrats are bullish the answer is yes, but Republicans view former state Sen. Evan Jenkins as a terrific candidate for the 3rd District. This race marks just one of a few in the country where both parties sincerely believe they will win this seat.
Rating: Tossup.
— Rep. Brad Schneider (D-IL)
Like Enyart, Schneider is a freshman member who must contend with Quinn's drag down-ballot. He's also had only one term to galvanize support and make a mark on the 10th District north of Chicagoland. What's more, Schneider is facing a well-known and well-financed opponent, former Rep. Robert Dold, who will have ample funds to make this a race.
Rating: Tossup.
— Rep. Steve Southerland II (R-FL)
Southerland's district marks one of the first two House seats on the map where both the DCCC and the National Republican Congressional Committee went up with ads — a sign of just how competitive both parties think it will be. That's surprising, given that Mitt Romney carried this district by 6 points in 2012. The reason Southerland is in trouble? His rival: attorney Gwen Graham. Behind the scenes, Democrats and Republicans say the daughter of former Sen. Bob Graham is the best Democratic recruit of the cycle.
Rating: Tilts Republican.
— Rep. Lee Terry (R-NE)
Things were looking up for Terry when a third-party candidate and former Republican dropped out of the contest this spring. It should have allowed him to consolidate conservative support in the 2nd District, which Romney won with 53 percent in 2012. But polling still shows this race in a statistical dead heat. And Terry can't seem to get out of his own way, making a couple blunders on the trail, including on congressional pay.
Rating: Tilts Republican.
___
Honorable Mentions
By the numbers, Rep. John Barrow (D-GA) should belong on this list, especially since both campaign committees started airing advertisements in the 12th District weeks ago. But Barrow's own memorable advertisements, plus his survival rate in a district Romney won by 11 points, keep him off of this list — for now.
State Speaker Andy Tobin prevailed Tuesday — a week after the GOP primary — to face Rep. Ann Kirkpatrick (D-AZ) in the Republican-leaning 1st District. He starts the race at a significant cash disadvantage, but the GOP's good fortune, plus Kirkpatrick's district, makes her a narrow miss for this list.
Reps. Timothy H. Bishop of New York and John F. Tierney of Massachusetts also just missed inclusion. They both represent districts that voted for Obama, but past ethical troubles imperil their political futures.
Freshman Rep. Vance McAllister (R-LA) has plenty of personal problems to battle after he was caught kissing a staffer this spring. But Louisiana's unique election system provides a path for McAllister to win: He's tacking to the middle in hopes of advancing from November's jungle primary, with a Democrat joining him on the December runoff ballot. In that scenario, he is almost assured to survive in this deeply conservative district.
AFP Photo/Saul Loeb
Interested in U.S. politics? Sign up for our daily email newsletter!