'The 100th Nail In The Coffin' For Integration In Westchester County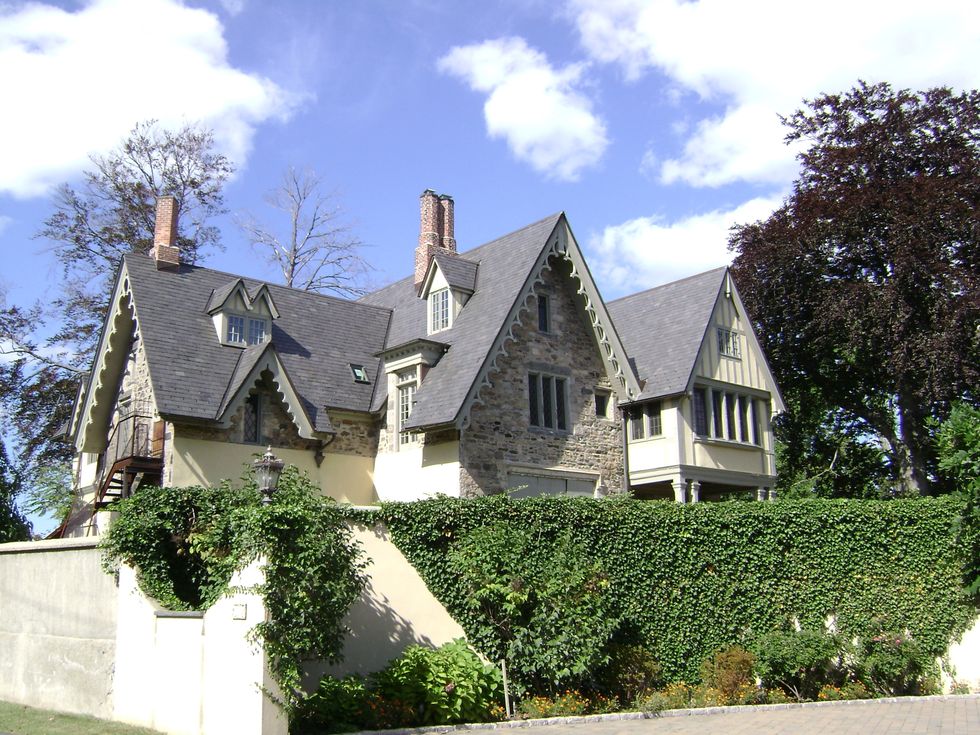 Reprinted with permission from ProPublica.
For years, Westchester County insisted its zoning laws did not prevent black and Latino families from moving into wealthy suburbs north of New York City — even in a town like Pound Ridge, which is 94 percent white.
Almost all homes in that bucolic community accommodate single families. Apartments are hard to come by; in most areas, the zoning law requires a special permit to build a multifamily complex.
It was this kind of setup that led a federal judge to rule in 2009 that Westchester had violated the nation's fair housing laws. In a landmark order, the judge told the county to identify ways in which its zoning laws impede integrated housing.
Westchester turned in draft after draft of an "analysis of impediments," and each time, officials in the Obama administration rejected it. The reports laid out demographics and zoning maps, sometimes in more than 200 pages, but insisted "there is no zoning-related barrier to minority populations." Housing officials argued this refusal to acknowledge the barriers was keeping the county from adequately analyzing them and coming up with solutions.
Last month, the Trump administration allowed Westchester a shortcut: Take out the lines refuting discrimination.
It worked.
On July 18, the Department of Housing and Urban Development accepted the edited report — the county's 11th revision — just three months after rejecting the last one.
Westchester County Executive Rob Astorino declared victory.
"Westchester vindicated!" he said in a tweet. "HUD capitulates after seven years. Zoning not exclusionary — like we said all along."
Fair housing advocates are disappointed by the turnabout, but say it's too soon to tell whether the government's agreement sends a message about how the Trump administration will handle fair housing issues in the future.
Craig Gurian, the advocate who filed the 2006 lawsuit that led to the court order, believes the effort to transform Westchester was "squandered" long ago, not by Trump, but by seven years of weak enforcement under the Obama administration.
"This," he said, "is the 100th nail in the coffin."
In 2012, former ProPublica reporter Nikole Hannah-Jones wrote extensively about this topic. Her series Segregation Now: Investigating America's Divide showed how the federal government failed to promote integration as it was supposed to under the law decades after the 1968 Fair Housing Act. Westchester was one of her primary examples.
In Westchester, federal officials had "repeatedly backed down from strong enforcement when confronted by determined local opposition," she wrote.
In an interview last week, Gurian said HUD's recent acceptance of Westchester's zoning plan is in keeping with that history, and that the courts and government had long "bent over backwards" to accommodate Westchester's desire not to "intrude on existing ultra-white residential neighborhoods."
The strongest evidence, he said, was the location of the affordable housing Westchester built under the court order. The goal was to break down the barriers to fair housing and give minorities access to better services, jobs and schools so often located in predominantly white neighborhoods.
Instead, the housing units were built on the outskirts of the towns and villages that make up Westchester County, mostly in areas already occupied by people of color, he said.
The 46-unit development in Larchmont is a perfect example. It is located on a brownfield site, the former home of a moving company, and is just 500 feet from the city of New Rochelle, which already has a high number of African-American and Latino residents.
Then there are the 18 units tucked away in a remote corner of the affluent city of Rye. The apartments are sandwiched between two freeways and reachable only by a road that cuts through Port Chester, which is also poor and majority black and Latino.
That's not the way it was supposed to work.
As HUD officials said in their announcement of the settlement in 2009:
"The landmark agreement will result in the construction of 750 units of affordable housing in neighborhoods with small minority populations; will remove existing impediments to fair and affordable housing; and will require the County to take active steps to ensure its housing and development practices are fair to families without regard to their race or ethnicity."
Westchester has delivered the units, but Gurian believes they achieve little of what was promised. They accommodate roughly 3,000 people, a "drop in the bucket" in a county of nearly a million, he said. Many are priced so far below market value they are unattractive to middle class families. Others are priced too high, and therefore out of reach for the population they are meant to serve.
In a phone interview, Astorino spokesman Gerald McKinstry said Gurian's claims were "false."
"Westchester County is a welcoming county," he said, pointing out that Westchester had, in fact, built more than the 750 units required under the order and spent tens of millions of dollars to do so.
He said the housing developments in Larchmont, Rye and elsewhere are highly desirable and that they give residents access to premier school districts.
HUD officials, who said the court order gave them no power to influence the locations of the housing sites, consider this recent agreement a victory.
Brian Sullivan, a HUD spokesman, said the department's acceptance of the analysis hinged on just a handful of phrases in the 205-page document, specifically those that suggested that local zoning laws had no effect on segregation.
"We insisted the County remove certain language that was unsupported by the facts, and the County ultimately agreed to do so," Sullivan said.
He said the agency's acceptance of the plan had nothing to do with the change in administration.
"The same HUD career professionals who have been working tirelessly on this case for years are the same ones who made the call to accept Westchester County's final analysis," he said. "Their decision was based upon the substance and nothing else."
Whatever influence the Trump administration may or may not have had, Westchester County's top elected official is celebrating.
In 2009, when the consent decree was signed, Astorino campaigned on resisting it. As Hannah-Jones reported, he told local officials "he would not force anyone to build anything."
After he won his seat, he affirmed his position, telling a local supporter, "I'm holding our ground. … I'm not yielding a single inch to these guys."
Now, he is taking a victory lap.
"This is vindication for Westchester County and our local municipalities and a victory won on facts and principles," he said in a press statement announcing HUD's acceptance of the plan. "It wasn't easy, but everyone in Westchester can be very proud of the outcome."